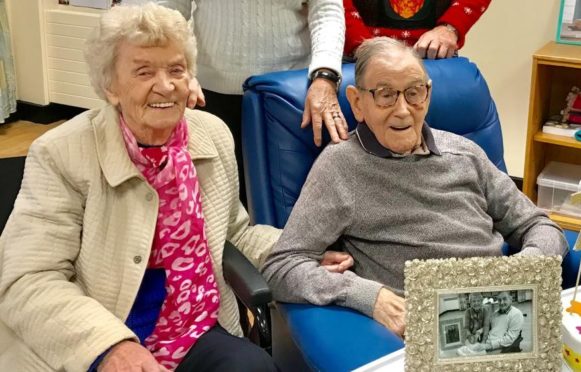 Care home directors have called for far more coronavirus tests for residents and staff and say Scottish ministers are not doing enough to protect the most vulnerable.
Donald Macaskill, of Scottish Care, said ministers' promise of 3,500 tests per day "doesn't add up" as official figures revealed more than a third of Scots homes are experiencing an outbreak of Covid-19.
Mr Macaskill warned: "They are proposing this by the end of the month and we are grateful, but it's not nearly enough.
"These tests will be shared between the NHS and the care sector. Scotland's care sector alone has 100,000 carers working in homes and communities, and each and every one of them is at risk and needing a test.
"We also have 35,000 residents in care homes, 10,000 adults in homes and an additional 80,000 people needing care at home in the community. Those figures will prove 3,500 tests a day are just not enough."
Yesterday, the Scottish Government said 526 (49%) of care homes have had at least one case, while 384 (35%) are dealing with a current outbreak of Covid-19. There have been 2,621 cases in homes so far.
One care charity which has lost 11 residents to the virus said only two out of 50 staff and a single resident had been tested by last week.
Jack Ryan, chief executive of Newark Care, which operates two homes, said: "We are only now, five weeks in, at the position where we can say we are able to get a small number of residents or staff tested. This is the scandal in all of this."
Newark's 38-room Westacres home in Newton Mearns, East Renfrewshire, tragically lost 11 residents to the virus as staff repeatedly tried to get people tested. Its other home, Burnfield, in Giffnock, Glasgow, has so far been unaffected.
Robert Kilgour, who runs Renaissance Care, said that despite ongoing demands for more testing and 34 deaths at his 15 care homes, just 65 of 700 residents and only 92 of a 1,100-strong workforce had been tested.
Mr Kilgour said: "That is just not good enough. If we are ever going to get the better of Covid-19, we must have testing at least once a week in every care home, for every resident and every member of staff."
Scottish Conservative leader Jackson Carlaw said: "The current level of testing is unacceptable and has to be radically increased if we're to help these brave people out."
Shadow Scottish Health Secretary Miles Briggs said the government's aim of carrying out 3,500 tests a day by the end of the month was "simply not good enough".
The Green Party said its analysis of Scottish Government figures indicated an average of 1,186 tests had been carried out daily since April 5.
The Scottish Government said: "All symptomatic residents and staff in a care home will be offered testing for Covid-19 where appropriate.
"This week, the health secretary wrote to all care homes outlining that staff and residents are prioritised for testing. Health boards have been asked to liaise with health protection teams to ensure care homes are supported in the transition to this new increased testing regime."
Meanwhile, it emerged yesterday that tests for key workers through the government's new booking website had run out in England and Wales for a second day in a row.
---
---
The resident
Mum's bewildered that dad's gone. She just doesn't understand. That is perhaps the only blessing
He was a loving son, a hard-working shipbuilder, a gifted footballer, a loved dad.
Pat Findlay was a man to remember and yesterday, after his death, yet another linked to Covid-19, his family did remember him.
Described as a "quiet, selfless, union man", he never drank or smoked, would give rather than receive, and rarely visited the doctor.
Pat was 96 when he died last week at Kingswells care home in Aberdeen, one of six residents thought to have died due to the coronavirus, which has cost more than 1,200 lives in Scotland.
To his family – wife Bunty, 94, son Pat, 70, and daughter Gail, 67, great-grandfather Pat is not a statistic. He was the man who roller-danced his way into Bunty's heart, a star of amateur football leagues and a snooker ace who played with world champions.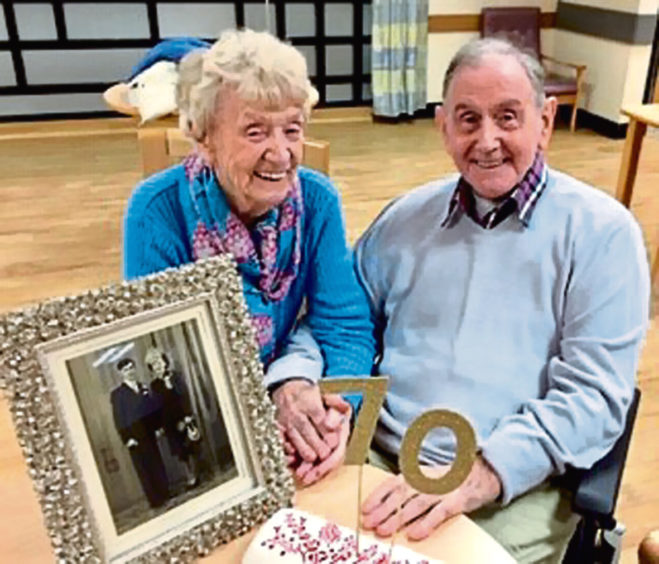 Gail said: "We believe my dad was the first of six to die at the home from suspected Covid-19. He wasn't taken to hospital. No one was taken to the wards."
Gail – whose father passed away on April 7, the day her husband Billy, 70, left hospital after a triple heart bypass – had thought Pat's health was improving. The former occupational therapist said: "I phoned the home on March 31 – the day my husband went into hospital – and they said my dad seemed better. But I later got a phone call from an agency nurse to say he was very unwell and was being given end-of-life care and medication. There was nothing to say he was being taken to hospital.
"We were given special permission to visit at 3.30pm on April 4 but were called in at 1pm because he was getting near the end. We had to put on personal protective equipment. We all gathered round my dad's bed to say our goodbyes. By that time, he was semi-conscious but he fought on a further three days.
"The day before he died my 38-year-old son Clark and I took the difficult decision of going in to see him again – it was a risk because we didn't want to take the disease back to my husband. When we got to my dad he was unconscious and breathing heavily.
"At that point I thought, 'why is he here like this, with no oxygen or fluids?' While we were not expecting him to survive, he would have had a more comfortable passing in hospital.
"Covid-19 was not recorded on my father's death certificate, but we believe that is because he was the first to die with it. Another resident died two days later with the suspected disease and another seven days later. We will be discussing this with his doctor."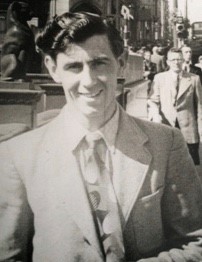 Gail, who lost her oldest son Gregg, 39, in a car accident 10 years ago, added: "We were very happy with the care Kingswells was able to give our dad in the circumstances. They looked after him very well. The burden of care, as a result of this crisis, should not have been on their shoulders.
"And we are concerned by the number of elderly people across Scotland who are suspected to have died from this disease without making it to hospital."
Pat was born in Aberdeen in 1924, and brought up in Torry, the youngest of seven. His father had a part-share in a fishing boat and later owned a billiard saloon in Hadden Street. In the 1960s and '70s he went on to play exhibition matches with world snooker champions John Pulman and John Spencer.
The avid Aberdeen FC fan showed great prowess on the football pitch. He was invited to trials with Hearts FC until the Second World War put paid to his dream. But he continued playing.
The man who in his lifetime worked for the John Lewis & Sons, and Hall, Russell shipyards in Aberdeen, as well as the UK Polaris submarine programme at Cammell Laird in Birkenhead, played football for the Hall Russell United Junior League in the 1940s and became the team manager in the 1970s. He also played in Aberdeen's Tilbury Juvenile League and for the city's Millburn FC.
But his greatest love was Bunty, their children, and the family they went on to have – grandsons Gregg, 39, Clark, 38, Keiran, 35, Blair, 30, and great-grandson Hugo, seven months.
Gail said: "Mum met my dad at the roller-skating dance rink in Aberdeen. My mum was a prize-winning dancer and taught dad the quickstep and the tango. They loved to dance together. They married 72 years ago.
"They were desperately in love throughout their marriage. Mum has vascular dementia and is bewildered by dad's death. She keeps asking when we can see him and we have to tell her again he has died. It's a blessing she doesn't understand what has happened. She would be heartbroken.
"Our dad was a gentleman. He taught us great values. He was a modest, selfless, loving man. He was not some statistic. He was our dad and we loved him."
His son and namesake – much like his father – had only a few words to say. Pat told The Sunday Post: "Dad's motto was everything in moderation. He led a quiet, simple life. He preferred being with family than being in the pub.
"If there was a party he would be found playing with the kids. He was asked to play football for Montrose but declined because he wanted to be with his family at weekends."
Gail added: "My dad was cremated three days after he died. We couldn't give him a proper funeral. The crematorium in Aberdeen are not holding services for the cremations they were carrying out, and we were all self-isolating. Pat took my mum to the rest rooms.
"My son and I went in my car. We bought flowers and followed dad to the crematorium. We could not go in but watched him go through the back door. We waited outside. I said to the son I lost 10 years ago, 'Grandad is on his way to you, Gregg. It's your turn to look after him now'.
"There was no fuss. It was all very simple. When I come to think about it, maybe that was the way dad would have wanted it."
Bon Accord Care confirmed a number of residents had died from suspected Covid-19. A spokesman said: "The issue of hospitalisation of care home residents for whatever reason is a medical decision and not one for the home."
---
---
The family
Mum was very shy and very funny. She loved her family above all else
The family of a great-grandmother who died of Covid-19 have spoken of their heartbreak.
Retired teacher Anne Duncan died in hospital with no family to comfort her just a month after celebrating her 91st birthday in Letham Park care home in Edinburgh.
The close-knit family said goodbye to her at a private funeral on Friday, when she was described as an "immensely strong" woman with a fighting spirit her loved ones had "hoped against hope" would see her beat the coronavirus. Her daughter Linda said: "Not being with people when they die is pretty hard."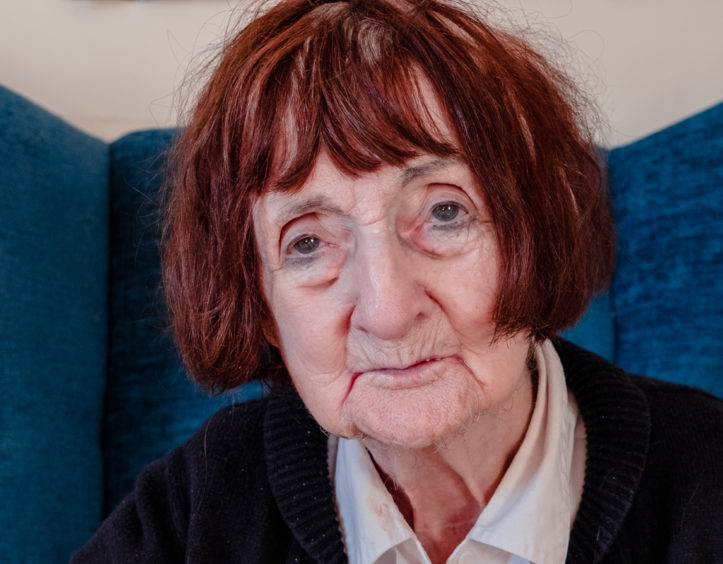 Dundee-born Anne taught at Blackshade and Clepington Road primary schools.
Linda, a lawyer, said: "She loved her family first and foremost. She had a great sense of humour. My mum had that air about her. She thought the E in her name made her a little bit posh. She always said, 'it's Anne, Anne with an E'. She really cared about animals.
"She was very funny but very shy during the majority of her life.
"Losing her inhibitions in later life brought out this wonderful wit and she was so sharp."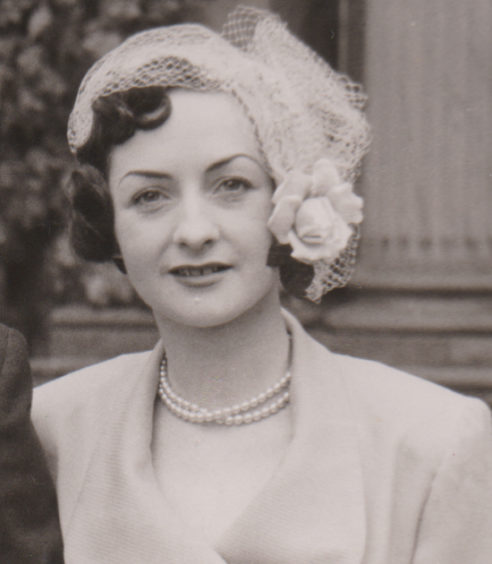 In 2018, Anne moved into the care home after suffering two falls.
But the family's nightmare began in March, soon after they had celebrated Anne's 91st birthday with her.
Four days after her diagnosis, she was admitted to Western General Hospital in Edinburgh. She died on April 14.
A spokesman for Renaissance Care, which owns the home, said: "The dedicated staff at Letham are extremely upset at Anne's death from this terrible virus. They did everything possible to take care of her."
---
---
The manager
We cry every day, if only we could grieve
Linda Carruthers, 48, is care manager at Westacres, a 38-room home in Newton Mearns which has lost 11 of its residents to coronavirus-related deaths.
She said: "There is not a day when we don't cry. Some days there has not been an hour where we have not cried. What we have not been able to do is grieve.
"The residents have been in lockdown for over a month now, so for that time we have been their family, their friend, their contact with the world and each other.
"People have been dying so quickly that in some cases we have not been able to go in and be with them as they passed away.
"Families can come up to the windows. To have someone stand outside a bedroom as their relative dies breaks our hearts.
"We can't even hug the families like we normally would or go to the funeral as that is not allowed at the moment.
"Normally we would grieve and we would move on because that is what you have to do in care but there has been no time for that.
"We had no testing for weeks and, if even one person could have been tested, we would have at least known what we were dealing with.
"Staff still have to go home and they do so knowing they could transmit something to their families but still they keep working."
---
---
The carer
Distancing is so painful for our residents
Manager Jackie Macrae lives with the constant worry that Covid-19 will strike her care home in the Highlands.
She wakes several times a night to check her phone in case she misses any calls and arrives at work fearing that she is going to be greeted with the news that a resident has the symptoms.
Mum-of-two Jackie, 42, who is manager at Innis Mhor Care Home in Tain, which has yet to have any cases, says she is not worried about catching the virus herself, but worries for the home's 40 residents and its staff.
She said: "Regulations on safety have changed so much. At first guidelines said we did not need to wear face masks, then they became compulsory. Visors were made by Tain Academy and will wear them if the regulations say so."
The home has done everything it can to make life pleasant for the residents – even including setting up a free "pub" with drinks and bar meals in one communal room.
But she said: "Distancing is painful emotionally for residents who do not always understand why family cannot visit."
Instead video calls have to make up for being isolated from family, and Jackie spends time every day sitting with residents while they make those calls.
---
---
Resident dies after NHS snub
A care home resident with suspected coronavirus died after allegedly being refused admission to hospital.
Natalie Wolfson, 85, who lived at Westacres in Newton Mearns, died the day after her GP tried to get her admitted after she fell and broke her arm.
Care home staff believe Natalie, who had suspected Covid-19 symptoms, died as a result of the decision.
Westacres care manager Linda Carruthers said: "If we learn anything from Natalie's death it's that we don't ever let it happen again."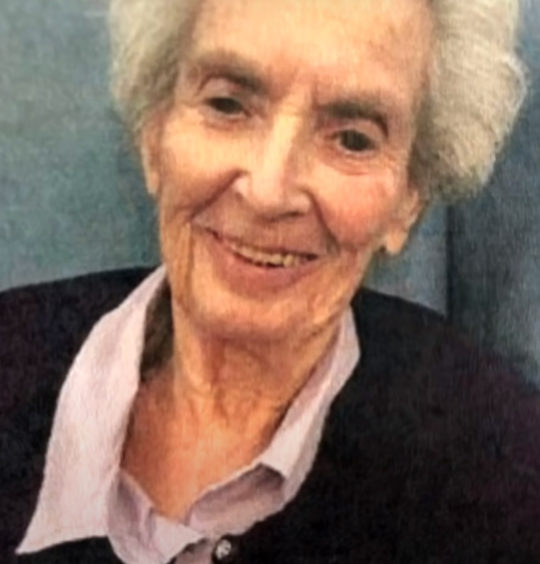 Mrs Wolfson was admitted to Queen Elizabeth University Hospital in Glasgow after a fall. She was discharged hours later with a collar and painkillers.
Westacres said Natalie's GP wanted her admitted but got a call saying she'd been refused.
Ms Carruthers said Natalie deteriorated quickly, adding: "Her pain levels were such that she wasn't eating or drinking."
At First Minister's Questions on April 21, Nicola Sturgeon said it was "vital" to send the message that "the NHS is open".
Jack Ryan, chief executive of charity Newark Care, which runs Westacres, called for an investigation.
NHS Greater Glasgow and Clyde said: "We are investigating. However, we refute the suggestion this patient was not admitted to hospital due to Covid-19. Any patient who requires to be hospitalised will be admitted to hospital."
Last week we revealed how a Glasgow GP practice had written to a care home to say residents with Covid-19 would not be sent to hospital .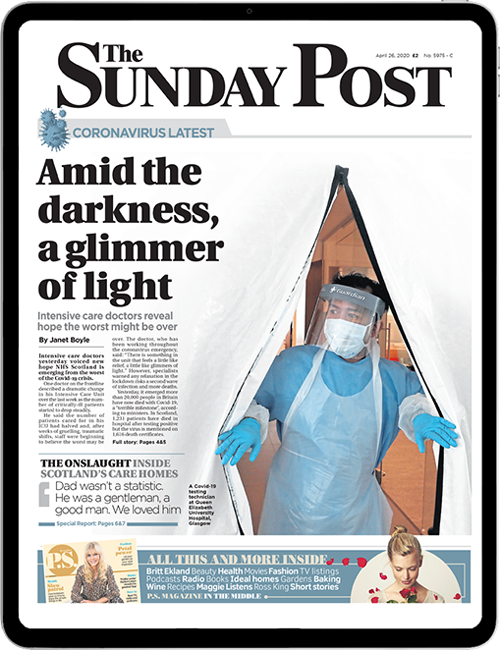 Enjoy the convenience of having The Sunday Post delivered as a digital ePaper straight to your smartphone, tablet or computer.
Subscribe for only £5.49 a month and enjoy all the benefits of the printed paper as a digital replica.
Subscribe