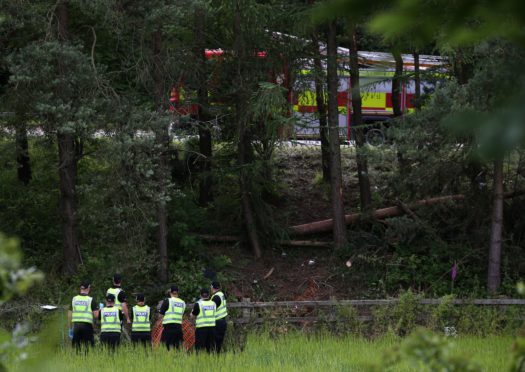 The police officer at the centre of the M9 crash tragedy has retired as the Crown Office investigation into the tragedy enters its sixth year.
Today, on the fifth anniversary of the accident, the family of one of the victims describes the wait for answers as "ridiculous".
John Yuill, 28, and Lamara Bell, 25, were returning from a camping trip when their car left the motorway and plunged down an embankment on July 5, 2015.
A call was made to police that day to report the crash but it wasn't entered into the police computer system or followed up. Officers only attended three days later when a further 999 call was made.
John was found dead at the scene, near Stirling, while Lamara passed away in hospital on July 12, a week after the crash.
Five years on, their families and friends have still to learn whether anyone, or the force itself, will be prosecuted over the case. They also do not have a date for any Fatal Accident Inquiry as this cannot proceed until a possible criminal case is concluded.
We can reveal the officer, Sergeant Brian Henry, 58, who handled the 999 call at Police Scotland's Bilston Glen call centre, and who has spoken of his devastation over the crash, retired in 2018 with the inquiry still not concluded.
John's dad Gordon, of Falkirk, said: "People are asking us how it can take anyone five years to decide whether police have broken the law. We just have to say we don't know. It seems no one at the Crown Office wants to take the decision and it's reached the stage where it's ridiculous. We know it's a difficult decision but we need answers to try to move on with our lives. We cannot do this with no decision having been reached and, as a result, an FAI possibly being years away.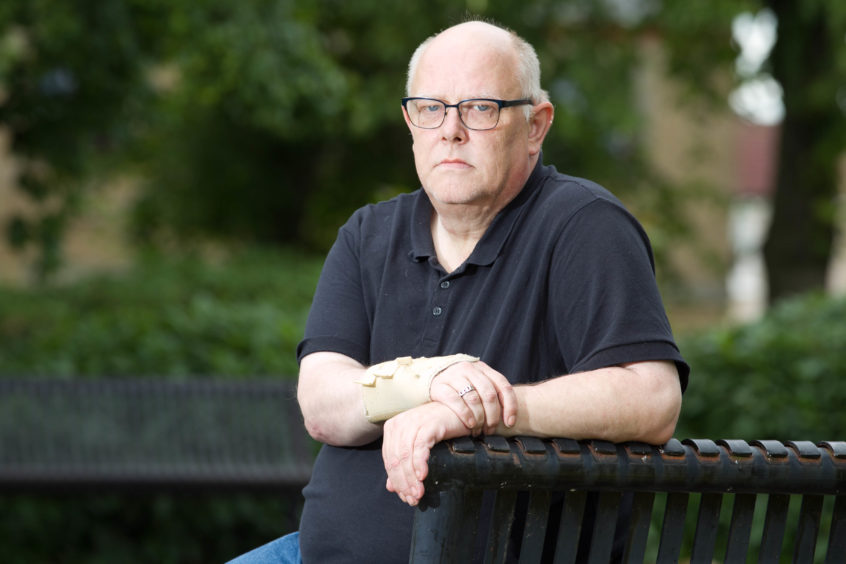 "I accept that my son was driving and is, therefore, responsible for the accident. We do not want to try to blame police but we do believe they were responsible for what happened afterwards.
"The authorities have spent five years looking at evidence and getting reports and we were told a decision was expected last summer.
"We are now a year on, with another major milestone passed with the fifth anniversary, and still there is nothing and we find it quite unbelievable.
"Surely the time cannot be helpful as it becomes increasingly difficult to ask witnesses what they remember from something which happened years ago."
David Kennedy, deputy general secretary of the Scottish Police Federation, which represents rank-and-file officers, said individuals were unable to comment as the anticipated FAI had not yet been held.
He added: "The length of time it has taken for an FAI to be held is far too long. It seems like forever before an FAI is being held and the delay is unacceptable for all involved.
"On behalf of the officers involved, and for the benefit of all parties, we would like to see an FAI take place as soon as possible."
The Crown Office said: "The case team and staff from our Victim Information and Advice service have communicated with family members and their legal representatives throughout and will continue to keep them informed of significant developments in relation to the investigation."
Scottish Lib Dem leader Willie Rennie said: "It is unforgivable that, five years on from the M9 crash, the families and friends of Lamara and John are still waiting to find out what precisely happened. The wait has been glacial and agonising.
"It has been four years since the Lord Advocate told me it would be 'inconceivable' not to hold an FAI 'given the public concern over this tragedy'. I warned then the wait was already too long. The Crown Office has shown itself incapable of handling FAIs."
---
'Five years to make a decision is inexplicable' – Brian McConnachie QC
The Crown Office has faced criticism over the length of time taken to reach decisions in major cases such as the M9 crash, the death in police custody of Sheku Bayoh, the Clutha helicopter crash and the murder of Emma Caldwell.
Here, Brian McConnachie QC, one of Scotland's leading defence lawyers and a former High Court Crown prosecutor, gives his verdict on the M9 probe and an insight into the process.
"The police do evidential gathering in the first instance and the complicating factor in this case is that the initial investigation would have raised the possibility there was fault on the part of police over how long they took to deal with the matter after it first came to their attention," said Mr McConnachie.
"That would then presumably mean the involvement of the Police Investigations and Review Commissioner and there is also the possibility that matters which arose from police or PIRC investigations would mean there was a necessity for expert evidence to be obtained. You are then in the hands of other people as to how long it takes for them to carry out their reports.
"Often what you'd find when a case is sent to Crown Office is that someone who's looking at it will identify further areas that they would want to bottom out before they made any instruction.
"Having said all that, I would have thought there are equally complex cases where decisions are made to prosecute, or not to prosecute, much quicker than in this case. I think five years to have a decision on whether anyone should be prosecuted, or for the families to have an inquiry to understand what's happened to their loved ones, is inexplicable."
Deputy Chief Constable Fiona Taylor said: "This matter is currently being considered by the Crown Office and Procurator Fiscal Service and it would be inappropriate for us to comment. Our condolences remain with the families of Mr Yuill and Ms Bell."
The Crown Office added it was unable to comment further on a "live investigation".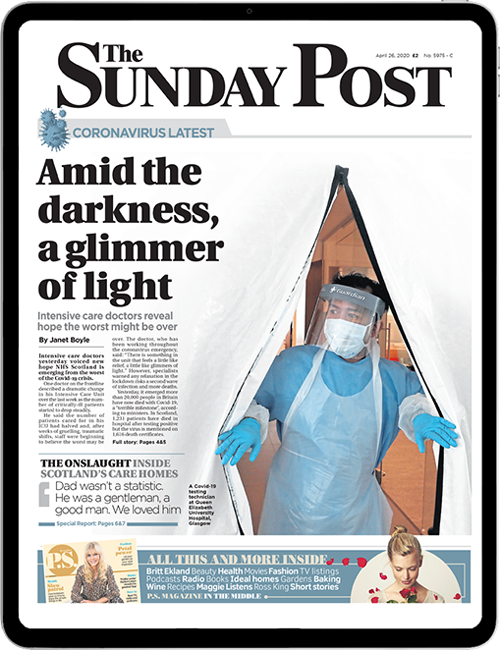 Enjoy the convenience of having The Sunday Post delivered as a digital ePaper straight to your smartphone, tablet or computer.
Subscribe for only £5.49 a month and enjoy all the benefits of the printed paper as a digital replica.
Subscribe