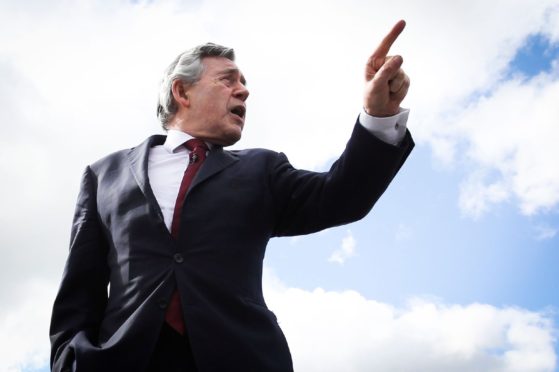 The world can take the first steps into a more hopeful tomorrow at the summit of global leaders this week, according to Gordon Brown.
The former prime minister has called for greater international co-operation to halt future pandemics and climate change ahead of the G7 talks starting in Cornwall on Friday.
He spoke of the "bewilderment and disappointment" felt by his children's generation at the complacency and missteps taken over the past decade and urged Boris Johnson to "redeem" himself by helping to vaccinate the poorest countries while helping them tackle climate change.
In his new book, Seven Ways To Change The World, Brown lists global health, climate change, nuclear proliferation, financial instability, poverty, barriers to education and tax havens as the most pressing problems that must be addressed.
He writes that 2020 will be ­remembered for the world's collective failure to come together to manage the most severe health and economic crises endured in peacetime. He warns the worst of global poverty, pollution and the ever-present threats to peace can only be tackled through enhanced international co-operation.
At his home in Fife, Brown said he was inspired to write his book after watching the world lapse into "vaccine nationalism and medical protectionism" during the pandemic.
He said: "There was very little co-operation essential to controlling the virus. There was no proper exchange of information, there was very little joint purchasing of medical supplies that would help people.
"I just felt that something had gone wrong and that we had to look at why it had gone wrong. Why was the world not working better when we had a disease that nobody is safe from until everybody is safe from it?"
One statistic highlighted in the book is that there have been one billion Covid-19 vaccinations so far but only 1% of Sub-Saharan Africa has been vaccinated. Brown said: "It would be protection for us all if we help them get vaccinated because just as the disease has spread from India, it could equally well spread from Africa.
"It's in all our interests that everybody gets vaccinated and that we shouldn't see it as a competition between us and another country."
He fears there is no chance of a net-zero carbon world by 2050 unless the economy emits as little carbon as it did in the quietest week of the Covid-19 lockdown.
He called for a Green New Deal, ­creating new jobs from sustainable technologies and industries, making companies publish their carbon footprints and statements on achieving targets, and governments to work together to escalate commitment to reach net-zero carbon.
His book is published on Thursday, the day before the leaders from the G7 nations meet at a summit in Cornwall and, he believes, the talks are crucial. He said: "It will be a test of whether international co-operation is back on the agenda or whether we're still going to continue with protectionism and populist nationalism, where you put your country first at the expense of co-operating with other countries, even when it's of benefit to you to do so."
Brown said COP26, the United Nations climate change conference being held in Glasgow in November, is another opportunity for progress. He said: "I'm hopeful that we can do something because I think it's pretty clear what we have to do. There have to be laws in every country of the world to make sure we know what carbon footprint is being created by either excessive use of oil, gas and coal or by other means, and ensure that we hit the targets because we're not meeting them at the moment.
"Even if countries announce ­ targets, they announce them for 30, 40 or 50 years' time. But what really matters is what they're going to do in the next few years."
Brown's call for unity was echoed yesterday by a group of politicians, business leaders and scientists, including former foreign secretary Lord Hague and ex-Australian PM Malcolm Turnbull, who urged the G7 to tackle the challenges of the pandemic with the same spirit of co-operation as their predecessors tackled the aftermath of the Second World War.
Meanwhile, Johnson's plans to cut Britain's ­foreign aid has prompted a rebellion of Tory MPs but Brown believes the prime minister has an opportunity to "redeem" himself by restoring Britain's aid budget.
He said: "He is chairing the G7 and COP26 summits so Britain has a big role this year. Unfortunately, we are cutting overseas aid by about £4 billion just at the time countries need help with vaccination and the pandemic and with their economic recovery.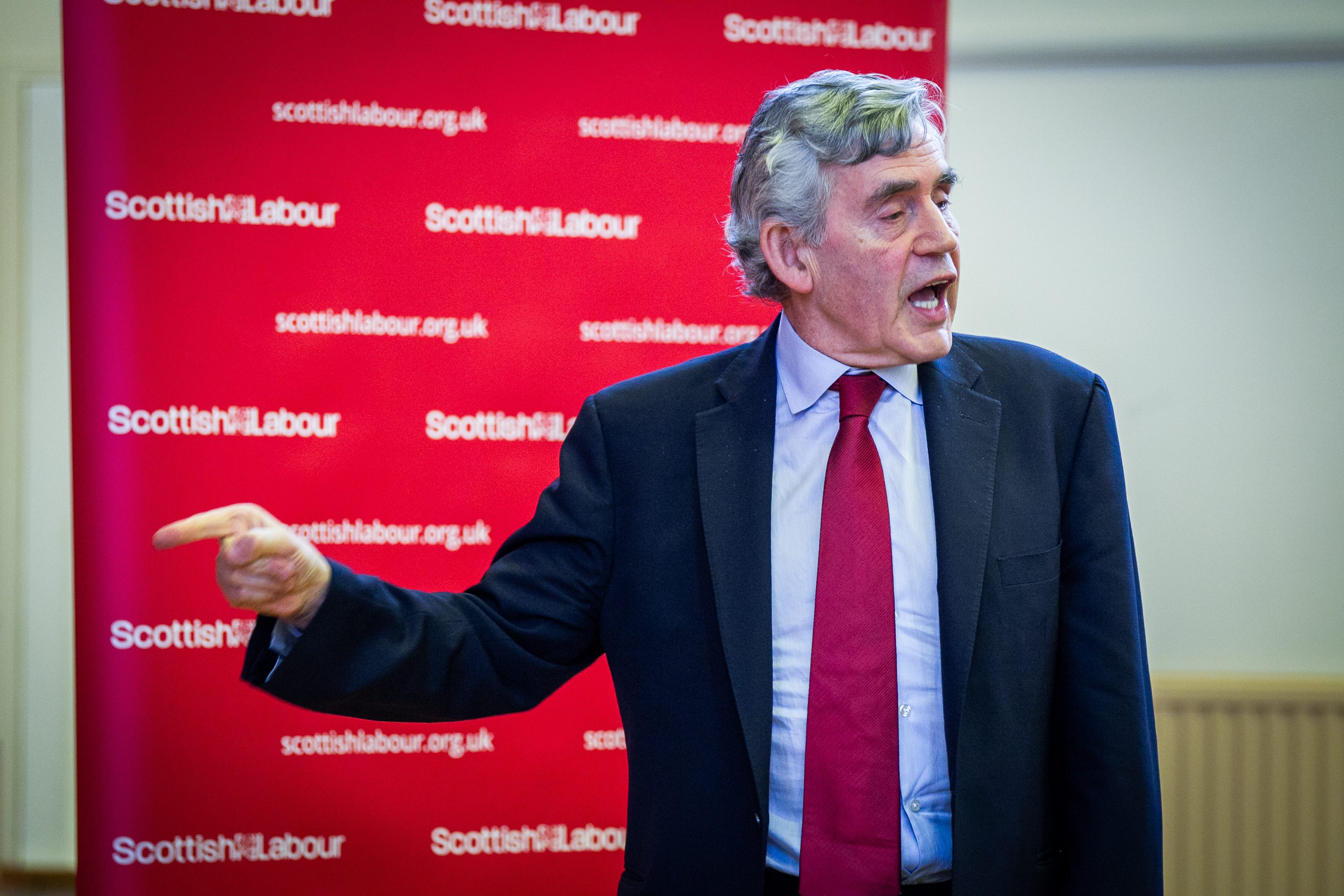 "Communicating an internationalist vision is difficult when countries are finding their aid budget has been cut by Britain by 50%, 60% or sometimes 70%. He can redeem himself by helping vaccinate the world and help poorer countries tackle climate change. But he has a lot of catching up to do because of the cut in overseas aid."
Brown, now 70, spent more than 30 years as a Fife MP, a decade as Chancellor and three years leading the country, between 2007 and 2010.
Asked if he could have done more to tackle the problems when he was Prime Minister, he said: "You always feel you could have done more. But we were dealing with a global financial crisis at the time. When you're dealing with a huge crisis like that, just as when you're dealing with a pandemic, you've got to focus on that issue with laser-like intensity. So many of the things I wanted to do in government I just couldn't get done.
"I wanted to reform social care. I wanted to get the health and social care systems working far better together. I still feel that should have been done in the last 10 years. But during the economic crisis it was impossible."
In his last public appearance as prime minister in May 2010, Brown and his wife Sarah walked from Downing Street holding the hands of their two young children. John is now 17 and Fraser 14.
Brown said: "When you have children, you are always thinking of what kind of world we are creating for them. They've got reason to be disappointed with things that have been done in the last few years, and have got reason to ask us to do things better.
"Young ­people are bewildered by the fact that in the last 12 years we've gone through a huge economic crisis, a pandemic and we've got a climate change emer-gency. We've had issues like Brexit, where we've left organisations we've been traditionally associated with.
"They are right to ask why do we seem to have made all these mistakes as a world in the last 10 or 12 years and what can we actually do about it? Young people are the future and we have to invest in their potential.
"Many of the ­problems I'm identifying are global problems that can only be solved with global solutions. Therefore, we need a huge amount of international co-operation.
"Young people ­understand better than anyone we are an interconnected world and if we can communicate instantaneously with anyone in the world we ought to be able to co-operate more effectively as well."
Seven Ways To Change The World, by Gordon Brown, is published by Simon & Schuster on Thursday.
---
FROM THE BOOK
In Seven Ways To Change The World, Gordon Brown details the steps that must be taken today for a more hopeful tomorrow. Here, in these extracts, he insists international co-operation holds the key.
The year 2020 was when, just at the moment people wanted us all to pull together against a common enemy, the world struggled to establish the cooperation and solidarity needed to fight the pandemic and a concomitant global economic downturn.
But everywhere caring and compassionate men and women achieved what politicians did not: we saw scientists cooperating across borders to contain and cure disease; aid workers moving heaven and earth to get protective equipment to the poorest corners of the world; nurses and doctors in Medecins Sans Frontieres risking their lives to save lives; the vaccinated in rich countries donating money to help the unvaccinated in poor countries, offering help to men, women and children they would never meet and whose names they would never know – all proving by their actions a basic truth about human solidarity.
Yes, we cooperate out of need but yes, too, there is a human need to cooperate.
The future that we shape together out of the tribulations of 2020 can be one that builds on that spirit of cooperation. Together we can ensure that it is made up of more than fleeting moments of hope that turn to despair when, as so often happens, we move one step forward only to be pushed two steps back.
Instead we can come together to push for lasting social change that no one, no matter how powerful, can reverse and no setback, however painful, can undo. "You cannot un-educate the person who has learned to read", proclaimed Cesar Chavez, the 1960s leader of the American farm workers' union. "You cannot oppress the people who are not afraid anymore".
Enduring and irreversible progress must be our aim coming out of this crisis. We must make a promise to future generations that this planet will be a home for everyone without being harmful to anyone.
Where battles are fought with arguments not armaments, and at no point do we have to count the minutes to a nuclear midnight. Where we will never again turn a blind eye to poverty or inequality – because we know now that it is within our power to overcome injustice with justice, oppression with opportunity and hate with hope.
---
THE POWER OF SEVEN
Health
We should develop, at a global level, far better early warning systems, more extensive information sharing, and stockpiles of medical supplies. The best way to achieve global public health improvement would be to guarantee adequate finance to establish networks of clinicians and scientists.
Climate Change
We must ratchet up the commitments countries make to get to net carbon zero, require companies to disclose their carbon footprints and produce their own mission statements for that net carbon goal. Most of all we need a global "green new deal" that creates new jobs from sustainable technologies and industries.
Financial instability
We can deliver sustainable prosperity by synchronising each country's recovery plans, and coordinating fiscal and central bank policies. It's time to end America first, China first, India first, Russia first, my tribe first. The world will only work better when the world starts to work together again.
Poverty
In 2015, everyone – every country, every international agency – voted for sustainable development goals to abolish poverty and deprivation by 2030. Now in 2021, no one is fully implementing them. Only by the richer countries co-operating at a global level can these goals be achieved.
Education
Across the west in the 20th century, a massive expansion in the secondary school population created for the first time a new generation of qualified school leavers and reduced inequalities in earning power. Looking ahead for this century, a similar expansion must take place globally – matching traditional teaching with online learning and monitoring through the use of AI so that everyone can be included.
Tax havens
Stop the tax dodging and you save one trillion dollars for health care and public services. A global minimum corporate tax rate – set at, say, 25% – would raise nearly a trillion dollars for health care and vital public services and ultimately create a better, fairer world.
Nuclear weapons
There are nine nuclear wepaons states today. if we don't act there could be 15 and a nuclear arms race by 2030. It is time for nuclear weapon states to honour their promises to reduce their dependence on these weapons.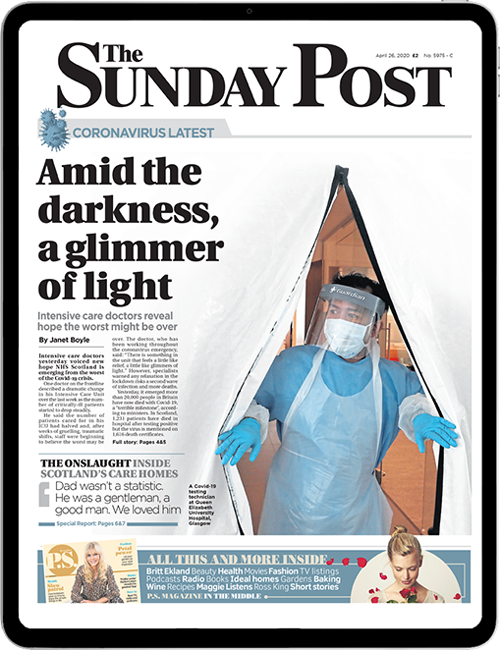 Enjoy the convenience of having The Sunday Post delivered as a digital ePaper straight to your smartphone, tablet or computer.
Subscribe for only £5.49 a month and enjoy all the benefits of the printed paper as a digital replica.
Subscribe