THE family of tragic student Scott Calder voiced disbelief yesterday after the police changed their account of the hours before his death.
Scott, 23, died two months ago despite being picked up by police after witnesses raised the alarm over his safety.
His parents Brian and Karen Calder were initially told officers had dropped him at a bus stop in Port Seton, East Lothian, close to a chip shop, a garage, houses and a Co-Op.
An officer even took Mr Calder to the location to show him exactly where his son was last seen alive.
But, after accusing the police of failing to give them a proper explanation of how their son died, the family asked East Lothian Council for CCTV footage from a security camera covering the bus stop on the night Scott died.
---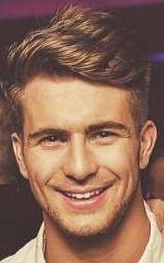 Popular student Scott Calder, 23, died exactly eight weeks ago despite being taken into the care of police officers when concerned witness raised the alarm, warning he was at risk after attending a beer festival.
---
The film showed no police cars stopping there and on Friday, after The Sunday Post asked for an explanation, the force changed their account to say the student had been dropped at another bus stop on the outskirts of town.
His father, Brian, yesterday spoke of his family's shock and mounting anger.
He said: "We are absolutely dumbfounded by this. It is hard to believe that we are finding out this kind of information in this kind of way.
"If the police knew they had given us the wrong information, why have they made no attempt to correct it?
"Why does it take a phone call from The Sunday Post to drag this out of them?"

Five weeks ago, The Post interviewed Scott's parents at the beach at Longniddry Bents where his body was found on the morning of Sunday, October 14. We also reported how they visited the bus stop where, at the time, they believed Scott had been dropped. We described how they had spent time speaking to people living and working nearby in the hope of gaining new information about their son's final movements.
Despite that and despite, apparently, knowing Scott had been dropped elsewhere, no one from Police Scotland approached the family to inform them.
Mr Calder said: "We had been doing our own investigations, we had been up and down the road in Port Seton talking to people, asking for CCTV and knocking on doors trying to find out what happened to our son. The whole time it has been for nothing. He wasn't even there.
"The police chose not to tell us until it was forced out of them. We asked for CCTV and they refused our request. We had to get it for ourselves and only then do they decide to tell us?
"It is abysmal. They have told us nothing, nothing about how officers allowed him to leave their care, and nothing about how he died. Now we find out the little that they have told us cannot be trusted."
---
SCOTT CALDER CASE – READ MORE
---
Mr Calder demanded chief constable Iain Livingstone take a personal interest in the investigation and ensure the family are properly informed.
"It is hard to take anything they tell us now at face value and if this whole affair has not reached the chief constable's desk, then it should have. It is about the reputation of his force.
He said: "If I had not found this footage, and I had just accepted their original version of events, would they ever have told us this? Who knows? It feels like they will tell us anything.
"We hear a lot from the police about trust and transparency but words are cheap."
Scott, 23, was found dead the morning after a beer festival at Gosford House, Longniddry, exactly eight weeks ago.
The Master's student had been picked up by officers after a 999 call was made, but was dropped off with no phone or wallet. Rugby star Scott had been at an Oktoberfest-themed event with friends when he became separated from his group on October, 13 2018.
He was seen staggering down the middle of a country road in the dark, alone, before being picked up by police officers. Officers spoke to Scott before driving him away. He was wearing a thin Lederhosen costume, with no jacket. The temperature was near freezing, and he had no phone to reach friends or family. He was unable to tell officers where he was going before being dropped at a bus stop.
On Friday, DCI Stuart Reid, of Lothian and Borders CID, said: "It was originally thought that Scott was taken by officers to the bus stop outside the Port Seton Co-Op, however it was quickly established that he was taken to the bus stop near the caravan park. The CCTV and house to house strategies covered the entire stretch of road where all these bus stops are situated."
The Police Investigations and Review Commissioner have been criticised for deciding the officers had acted appropriately while the investigation into Scott's death was still ongoing. They made the decision after a "review" not an investigation.
When asked for details on what they investigated or how they came to this conclusion, they said it would not be possible to provide details due to the ongoing police investigation.
PIRC said police told them they dropped Scott at the bus stop close to the caravan park, on the outskirts of Port Seton.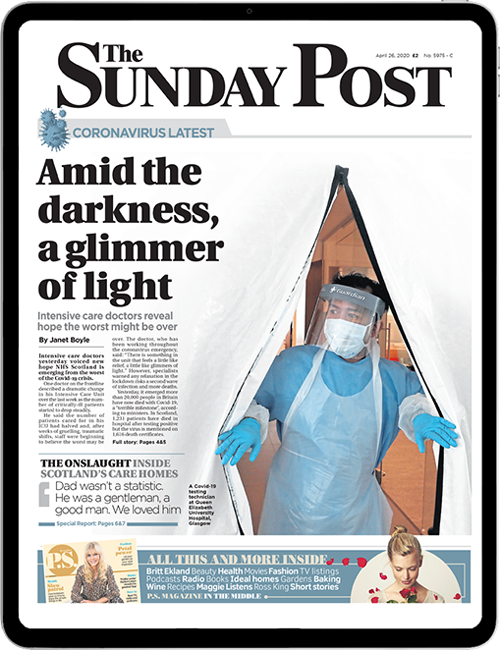 Enjoy the convenience of having The Sunday Post delivered as a digital ePaper straight to your smartphone, tablet or computer.
Subscribe for only £5.49 a month and enjoy all the benefits of the printed paper as a digital replica.
Subscribe