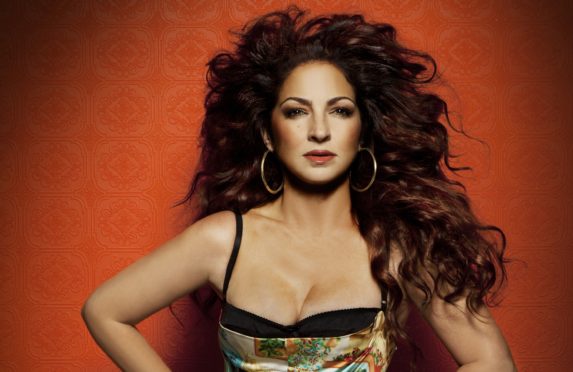 It wasn't until Gloria Estefan was almost fatally injured in a bus crash that her mother realised her daughter had married the right man.
Gloria, on the other hand, knew almost instantly that she and Emilio were meant to be together.
As they celebrate 43 years together – 41 of those married – the music icon and her manager-husband's life together is celebrated in On Your Feet, a musical that comes to Scotland for the first time next month.
It was in March 1990, at the height of her fame, that Gloria fractured her spine when a lorry struck her tour bus during a snowstorm and her injuries left her at risk of paralysis.
It took 10 months of intensive physical therapy to rehabilitate and, when Emilio stayed by her side throughout, Gloria's mum, also Gloria, changed her mind about the man who had already been her son-in-law for 12 years.
"My mum wouldn't have been convinced by anybody," Gloria smiled. "Nobody is good enough for a Cuban mother.
"My dad was ill when we got together and she felt she had to overprotect me, so she tortured poor Emilio.
"She had a PhD in education, she was an egghead, and loved education, as do I. Even now, I'm considering going back to get my Masters and PhD.
"Emilio did have a college degree but he was a musician and they get a bad reputation for womanising and that sort of thing, which is the farthest thing from what Emilio is. So it wasn't until the bus crash, when she thought he was going to leave me, that she realised he really did love me.
"She saw the way he cared for me and cared for everybody around us – he took care of her even when she was mean to him. They went on to have the closest relationship you can imagine and we spoiled her until her passing two years ago."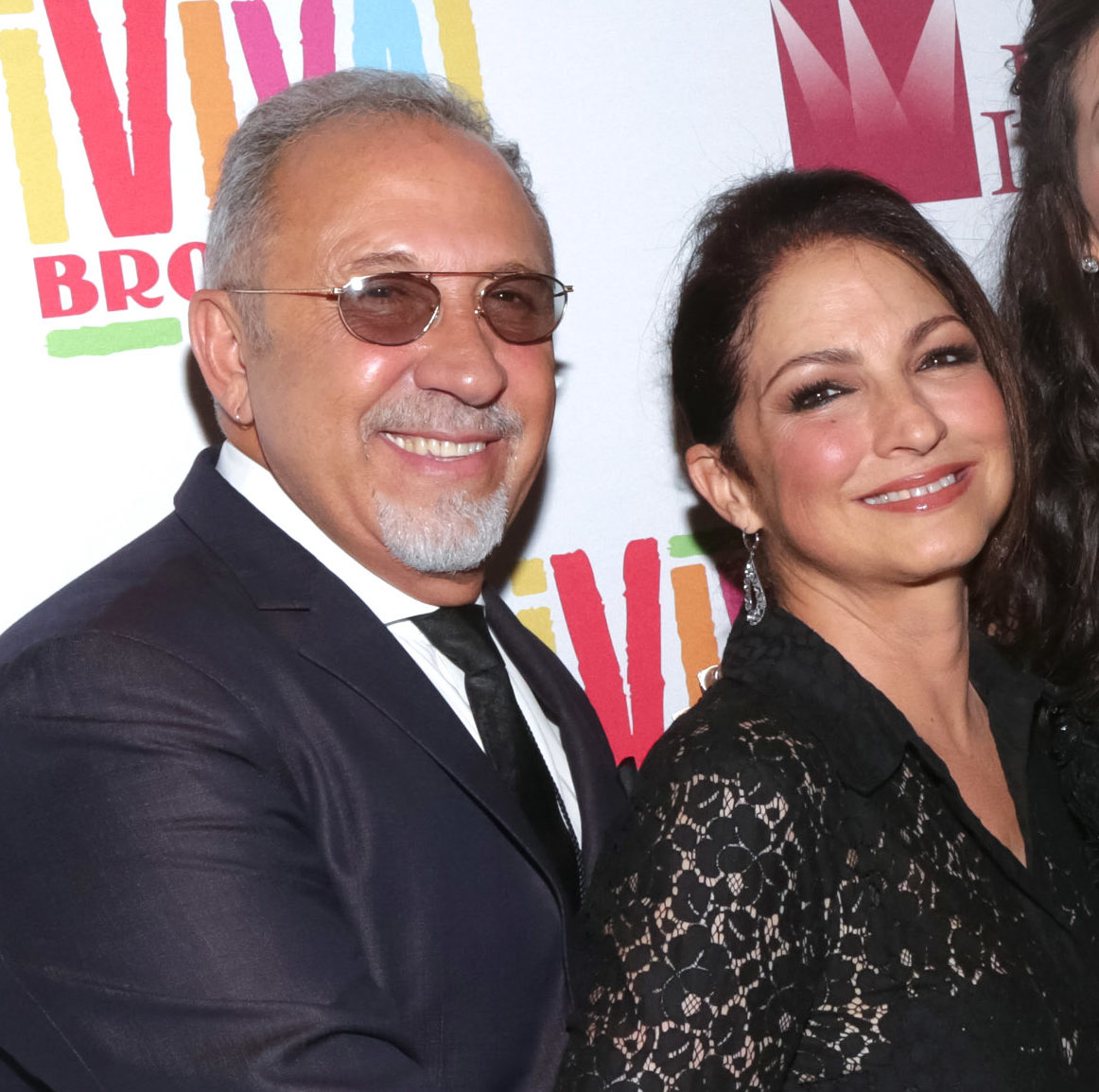 Gloria and her cousin, Mercedes, met Emilio at a church ensemble rehearsal in 1975, when she was 17.
He had formed a band, the Miami Latin Boys, and later performed at a wedding where Gloria and Mercedes were guests. They joined the band for two songs and impressed so much they were asked to join permanently, prompting a name change to the Miami Sound Machine. As hits like Dr Beat, Conga, Rhythm Is Gonna Get You, 1-2-3 and Anything For You propelled Gloria to worldwide fame, Emilio was by her side.
"It's unusual for a marriage in this business to stand the test of time like that, but we fell in love before any of the craziness," Gloria continued.
"We are very different but in the things that matter – morals, values, priorities – we are on the same page.
"I had to learn the balance, because he is my manager and boss as well as my husband, so I couldn't go home and complain about something my manager was making me do at work.
"You have to tread those lines very carefully and in a marriage you can disagree, but when you cross the lines of respect you can forgive but not forget, so we try not to go to places that can injure a relationship, and we've been lucky.
"Plus, we've spent our lives together and that helps hugely in our line of work. It's rare for partners to be together all the time, and separation is not a good thing, so it all worked in our favour and we want to be married now more than ever."
It wasn't just Emilio that Gloria had by her side at the height of her worldwide fame. Their son, Nayib, was born in 1980 and their daughter, Emily, in 1994.
"Not many women can take their kids to work, so it was a blessing for Emilio and I that we could spend the time with them, even though it was hard.
"I would get off stage and it was beautiful to be with them. They were so excited, they had just seen their mummy doing this show and thought she was superwoman or something.
"It was great to share that time with them, because for a lot of entertainers they have all this love thrown at them and then they go to the hotels alone because they don't have the ability to take their families on tour, so Emilio and I were very lucky. But I wouldn't have had it any other way, because I would not have left my children behind."
A theatre show based on Gloria and Emilio's life had been talked about for years.
"Someone approached us years before, wanting to do something in Las Vegas, a larger-than-life musical based on our lives," Gloria explained. "That didn't happen but it's when we started to think about it.
"Things kept getting in the way and we pulled the plug, but eventually an amazing team formed, including film director Kenny Ortega, who did the choreography for our big tours, and writer Alex Dinelaris, who won an Oscar for Birdman after he began working with us.
"He spoke with our family for 18 months and then went off to write it.
"We were on Broadway in less than three years, which was thrilling.
"Of course, it's always a big risk when you do something like this, but fortunately we had a deal where we have final say. That's not usual, but we wouldn't have done it any other way."
On Your Feet comes to Edinburgh almost 30 years to the day that Gloria played a sell-out concert at the Playhouse.
Although she won't travel to the capital this time, she still oversees the production.
"We follow the daily reports and everyone has my number should they need me.
"I was there for a month in Leicester, spending a lot of time with the cast and explaining who my family was.
"Right now I'm writing a bible for the show, because lots of countries want to do it and I won't be there in person like I was in Holland or the UK, so I want them to read in my own words who my parents were and things of that nature.
"I'm excited for people to see Pippa Stefani, a Brit, playing my role. She's one of 13 nationalities represented on the stage."
She may not tour so much these days, but Gloria is still busy.
"We have so many things going on," she smiled. "We're always expanding our hotel and restaurant business.
"I also have an album coming out. It was supposed to be a few years ago but my mum got ill and I dedicated myself to caring for her. It took me a year to go back into the studio after she passed, because it was so difficult.
"We've reimagined some of our hits and written four new songs. Hopefully a single will be out in the autumn.
"I'm also on the board of trustees for a film studio in Atlanta that are making women-centric projects, and I'm involved in creating new TV series.
"I try to be close to home to be with my grandson and my kids, and I just want to enjoy life.
"People are constantly trying to get me on the road again and that may happen, but it won't be a world tour because you can't do anything else when you're on the road.
"I always tell them, 'I didn't work this hard to work this hard!'"
Giving hope and charity
Gloria has spent the past few weeks helping with the relief efforts following the destruction caused by Hurricane Dorian.
The storm left a trail of devastation through the Bahamas, but Gloria's home city of Miami avoided the worst of the weather.
"We got so lucky," Gloria admitted. "We look at the Bahamians and say but for the grace of God go we.
"We're praying hard and trying to help them in any way we can."
Gloria and Emilio organised a benefit concert in the wake of Hurricane Andrew, which swept through Florida in 1992.
"We still have a working clinic we started from the $3 million we raised from that concert."
She set up the Gloria Estefan Foundation, which promotes education, health and cultural development, in 1997, but has been involved in charitable work since she first found success.
"When the money came in from the Dr Beat single, every time I received a letter from someone in need I would freak out, because I wanted to help everyone but in reality you can't do that, so what I tried to do is stay close to home, help things that have touched me personally.
"Paralysis is a big one, the Miami Project To Cure Paralysis, because I feel very lucky about what happened to me, and I want to be part of the cure. We've already made huge strides."
---
On Your Feet, Festival Theatre, Edinburgh, October 7-12. Glasgow and Aberdeen dates in March 2020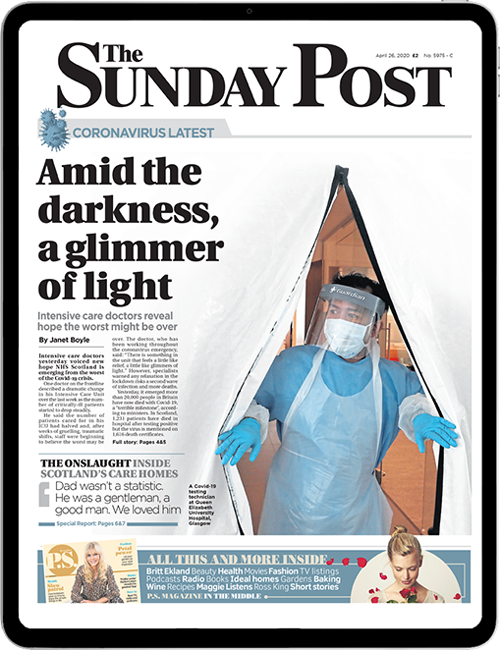 Enjoy the convenience of having The Sunday Post delivered as a digital ePaper straight to your smartphone, tablet or computer.
Subscribe for only £5.49 a month and enjoy all the benefits of the printed paper as a digital replica.
Subscribe