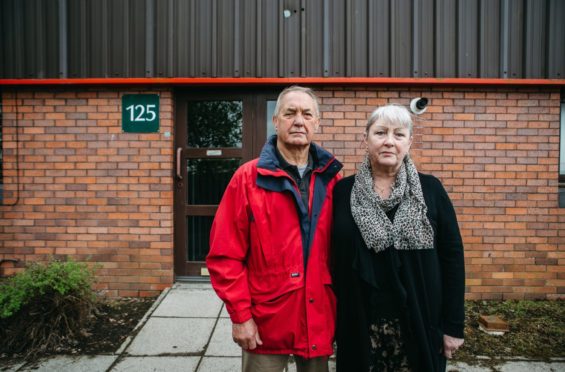 Bill and Jackie Lavender can sleep easy again after Raw Deal helped end a stressful standoff with an energy supplier which saw the couple being chased by debt collectors for more than £2,000.
Retired businessman Bill, 78, ran an electrical heating controls business in Cumbernauld, North Lanarkshire, for 44 years until April 2018. He still owns the property which the firm operated from.
When the business was a going concern, energy and water for the premises was administrated by utilities supplier Clear Business. The couple, from Uddingston, South Lanarkshire, were confused when in July 2019 they started being asked to pay £460 for outstanding charges, even though the unit was lying vacant.
"We were receiving demands to pay monthly water and sewage bills for an empty unit, claiming we hadn't paid anything since April 2018," Jackie, 63, said. "We explained that the business had ceased trading and no water services had been used and, indeed, the property was still lying empty.
"An operative from Clear Business called us back informing us the invoiced amount would be "wiped" but did not confirm this in writing.
"We then received another call at home from the company's legal department saying we had been misinformed and we were due to pay the full amount.
"We had offered to pay them a monthly standing charge a number of times but this wasn't accepted and the bills kept coming."
Jackie said they found a tenant for the property in June last year but that they then started being billed for the tenant's water charges, too.
"The demands were addressed to my husband, as the landlord, at our home address," she said.
By last October the amount had soared to more than £2,000, a debt collection agency became involved and a non-payment charge of £43.50 was being added to the account each month.
The final straw for the Lavenders came in March this year when they received a letter from the debt collectors warning that they would apply for a County Court Order to recover the money.
"My husband and I did get frightened by this demand and we panicked and contacted a lawyer," Jackie said.
"The solicitor emailed us with information that took the wind out of our sails.
"Apparently, the law changed in April 2017 and from that date, owners of commercial properties were required to pay a standing charge to their provider even if the unit was vacant. This was news to us but during all this, we had offered to pay monthly standing charges but our offers were ignored and more and more kept being added to the monthly invoices.
"The bill now stood at £2,130 and they keep billing us for our new tenant's usage since last June."
Feeling like they were going around in circles, the couple wrote to Raw Deal for assistance.
In turn, we contacted Clear Business on their behalf and the company said it would investigate the issue.
The good news is that a resolution to the long-standing dispute was soon under way.
Clear Business said that part of the problem was that the last meter reading they had received for the premises was last November and that, since then, they had received no readings to reflect the low usage.
"In this situation we have to bill to estimated readings unless we are provided with meter reads each month," the company said.
"Any meter reading provided will always be billed to accordingly.
"We can look into removing these charges upon agreement of a payment arrangement to clear the balance.
"We are keen to bring this account to a resolution as soon as possible."
As a result, the debt collectors have been called off, an accurate final bill is being prepared and the Lavenders have agreed to pay any outstanding fixed electricity charges that are due.
Jackie said the relief was immense. "We have had many sleepless nights worrying about bailiffs and the like arriving at our door. Thank you, Raw Deal, for helping us to sort out a very worrying situation."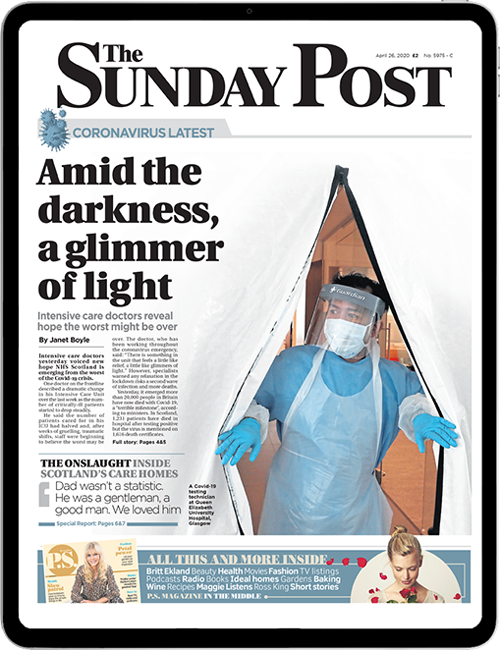 Enjoy the convenience of having The Sunday Post delivered as a digital ePaper straight to your smartphone, tablet or computer.
Subscribe for only £5.49 a month and enjoy all the benefits of the printed paper as a digital replica.
Subscribe