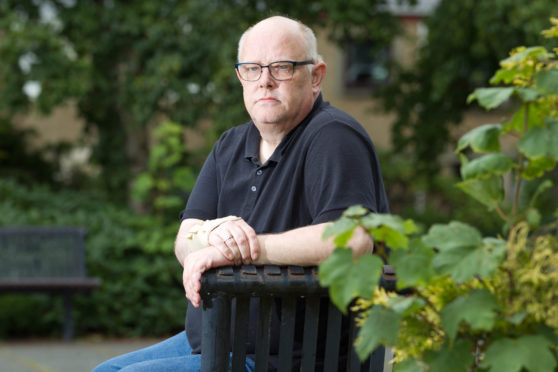 The father of M9 crash victim John Yuill has revealed his dismay that four years have passed with no sign of a fatal accident inquiry.
Gordon Yuill said there had been little information on how the investigation was progressing or why an inquiry had been delayed after marking the fourth anniversary of the tragedy this month.
John, 28, and Lamara Bell, 25, were returning from a camping trip in July 2015 when his Renault Clio came off the motorway near Stirling and crashed down an embankment into trees.
The couple lay undiscovered for three days despite a 101 call being made by a member of the public to report the incident.
Police only sent a crew to ­investigate the crash when a second call was made by someone else three days after the alarm was ­initially raised.
John is thought to have died at the scene of the crash. Lamara died in hospital four days after they were found.
With the possibility of officers being charged over their handling of the incident, an FAI will be held but only after any criminal case is concluded.
But Gordon, 53, of Camelon, Falkirk, said: "We don't want ­sympathy. We just want answers.
"We had a meeting with the Crown in January where they told us there would be information early in the summer. Unfortunately there was no information early summer.
"We received a courteous phone call on the week of the anniversary to say there have been no decisions taken yet.
"In our minds it's so they can say they are keeping us updated. But it's not really an update if there's no decision after four years.
"They are keeping in contact but telling us nothing. I have come to some kind of acceptance that this is going to be dragged out for as long as possible.
"The longer it goes on the less public interest there is."
Gordon said: "John had a seven-week-old baby, Nicole, when he died. She was four in April.
"You look at the size of her now and realise how much time has passed. We often wonder if things will be concluded by the time she starts school.
"I look at all John and Lamara's children and I think it's unfair on them. For the sake of the families involved we just want things to get moving."
He voiced sympathy for the ­family of Sheku Bayoh – who died in police custody in 2015 – following the news last year that police would not be prosecuted over his death.
Gordon said: "We saw the ­decision last year for Sheku Bayoh and the fact there was to be nothing to answer for. I was quite astounded by that.
"When we saw there was to be no action, we just thought, 'that's going to be us – nothing to answer for'.
"You do have thoughts that the longer it goes on, the less interest there is and that's what they want."
John's family say they accept he was driving despite only being the holder of a provisional licence.
It was revealed last year that Police Scotland had destroyed the car – without informing the families – despite no decision over charges having being reached and the FAI still years away.
Anita Dollard, 53, who raised John since he was two years old, said: "Frustration and disappointment passes through time but a question mark remains.
"At all times I remember that my son broke the law.
"I think the Crown Office might just be unsure what to do because something like this has never ­happened before.
"I think there's a wariness on the part of the Crown because there's politics involved.
"We just want the matter dealt with so we and the family can try to move forward.
"Four years is a very long time. At work the other night someone asked, 'when is your son's fatal accident inquiry'.
"I had to say, 'I haven't got a clue. It might be next year, it might not'."
The tragedy on July 5, 2015, ­happened in the wake of the formation of Scotland's single police force and sparked a national debate on their call handling procedures.
The chief constable of Police Scotland or the force itself could face charges over the incident.
Any prosecution is unlikely to begin until next year at the earliest and would have to conclude before a Fatal Accident Inquiry can begin.
Weaknesses in the roll-out of a national system for taking calls were criticised in an Inspector of Constabulary report in November 2015.
Derek Penman found staff ­numbers were insufficient and call handlers were under pressure to ­terminate calls quickly.
Scottish Conservative shadow justice secretary Liam Kerr said last week: "The families of John Yuill and Lamara Bell have suffered too much already. Forcing them to wait even longer for answers will only worsen their pain.
"Now that four years have passed, it really is time for the authorities to get moving on this and give them the answers they deserve."
Scottish Liberal Democrat leader Willie Rennie said: "The agony for the families and friends of John and Lamara goes on and on.
"The initial event was tragic, the delays are unforgivable. The current FAI process urgently needs to be fixed.
"If these inquiries can't lead to timely lessons learned, then what is their value?"
Scottish Greens justice spokesman John Finnie MSP said: "Families rightly want answers regarding the death of loved ones.
"The Crown's obligation is to consider not only the family's interest but the public interest and I believe both would be best served by an early decision, ideally confirming an FAI will be called."
A Crown Office spokesman said: "Progress continues to be made on the investigation into the incident on the M9.
"The case team and dedicated staff from the specialist Victim Information and Advice service have met with family members and their legal representatives throughout and will continue to keep them informed of any significant developments in relation to the investigation.
"The investigation remains live".
Police Scotland deputy chief constable Fiona Taylor said: "This matter is currently being considered by the Crown Office and Procurator Fiscal Service and it would be inappropriate for us to comment.
"Our condolences remain with the families of Mr Yuill and Ms Bell."
---
Families wait for justice as years pass in official silence
The lengthy wait before a Fatal Accident Inquiry begins into the deaths of John Yuill and Lamara Bell is the only latest in a string of delays in high-profile cases.
Lord Advocate James Wolffe and the Crown Office has come under increasing scrutiny over the time it takes to order and begin Fatal Accident Inquiries.
The family of dad-of-two Sheku Bayoh are still awaiting news of an FAI following his death in police custody in Kirkcaldy in May 2015.
The FAI probe into the deaths of 10 people in the Clutha helicopter crash began in April this year more than five years after the tragedy in November 2013.
By contrast, an FAI into the Ibrox disaster, which happened on January 2, 1971, began just six weeks later on February 15.
The crush, at the end of an Old Firm game, led to the deaths of 66 people while more than 200 were injured.
The public inquiry into the fire at Grenfell tower in London, which claimed the lives of 72 people, was announced on June 15, 2017, one day after the fire broke out.
The inquiry's public hearings started on the third-month anniversary of the fire on September 14, 2017.
The first Coroner's Inquest opened on August 23, 2017, with all others opened by November 23 that year.
Labour's Patricia Ferguson, who tried to introduce a bill aimed at reducing long delays to inquiries, has previously said: "Delays make the immediate impact of the accident or incident drag on.
"When there is civil or criminal actions outstanding, people live with it every single day until is resolved."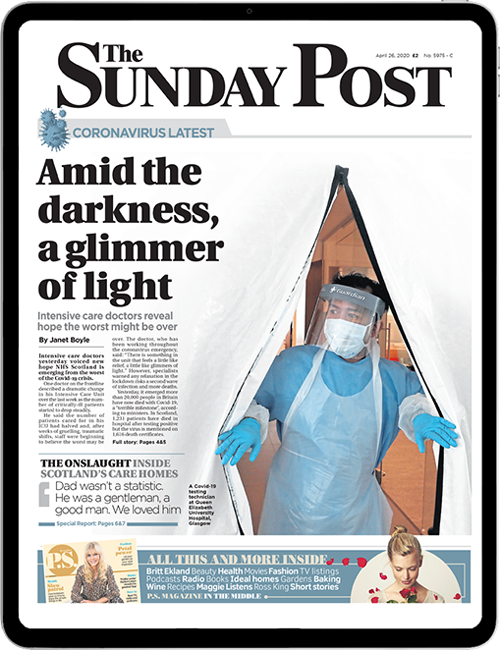 Enjoy the convenience of having The Sunday Post delivered as a digital ePaper straight to your smartphone, tablet or computer.
Subscribe for only £5.49 a month and enjoy all the benefits of the printed paper as a digital replica.
Subscribe