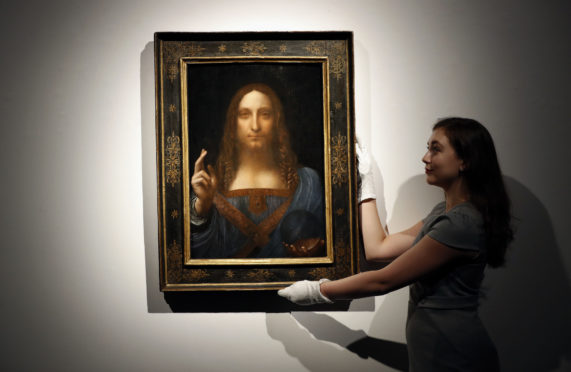 Fresh doubts have been cast over the world's most expensive painting.
A new book has raised concerns around the authenticity of Leonardo Da Vinci's Salvator Mundi, which sold for a record-breaking £340 million in 2017.
But Da Vinci expert Martin Kemp, who spent more than 25 years of his career teaching at St Andrews and Glasgow universities, said he was convinced the painting was genuine.
The Oxford University emeritus professor of art history has even written a forthcoming book on the painting. Prof Kemp said: "The authenticity is not in doubt.
"What's happening is that people are using amazingly primitive methods, looking at it and saying, 'That seems like Leonardo to me' or 'That doesn't seem like Leonardo to me.'
"If we add all the other evidence together, including scientific examination and having all the marks of Leonardo, it is not in doubt.
"But people get column inches from rubbishing a $450m painting." The 600-year-old Salvator Mundi, meaning "saviour of the world", was the centrepiece of a 2011 blockbuster exhibition by the National Gallery in London.
The gallery described it as an "autograph" painting, meaning it was completed without any input from understudies.
But according to a book by art scholar Ben Lewis, experts failed to agree over its authenticity before it went on public sale and was later sold at auction.
Five experts were asked to analyse the painting in 2008, and only two of them agreed that it was Da Vinci's handiwork, Mr Lewis claimed.
The panel of experts declared it an original but their verdict was actually two yeses, one no and two no comments.
In 2017, it was bought at auction for £340m by an associate of Saudi Crown Prince Mohammed bin Salman.
The work was due to hang inside the new Abu Dhabi Louvre, but its unveiling was postponed last September.
Prof Kemp, whose own book on Salvator Mundi will be published in August, said: "I have seen it a number of times.
"I was shown it long before it appeared in the public domain and with the man who is largely responsible for discovering the painting, Robert Simon, who is a former student of mine.
"It is an absolutely major painting."
He described seeing the painting out of its frame and protective glass as "spine-tingling".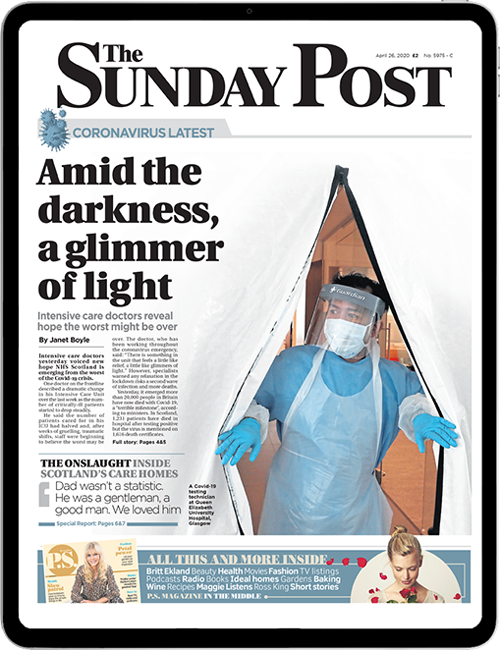 Enjoy the convenience of having The Sunday Post delivered as a digital ePaper straight to your smartphone, tablet or computer.
Subscribe for only £5.49 a month and enjoy all the benefits of the printed paper as a digital replica.
Subscribe