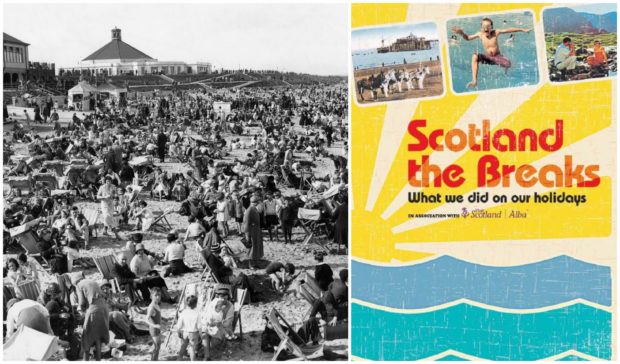 Things are not, we are often told, what they used to be. For holidays, at least, that is certainly true.
Let us take one resort and go back 80 years to Saturday, July 15 – the start of the Glasgow Fair. Every eight minutes, from early morning until late at night, a special train packed with holidaymakers pulled into the main station. There were many, too, who had come by bus.
No, it wasn't Blackpool. It was Aberdeen, a city contending to be Scotland's premier resort. The number of arrivals was a surprise for this was 1939 and the dictators Hitler and Mussolini were on the rampage. No matter that Europe was close to war. People who had worked long hours in an overcrowded city were desperate for a holiday.
The impact of the Glasgow Fair exodus was not confined to Aberdeen. Traditional doon-the-watter resorts like Dunoon, Rothesay and Largs were also crammed. Large numbers fanned out to towns and villages all over Scotland, with the steamers carrying exiles home to the Western Isles and to Ireland exceptionally busy. As the Aberdeen trades' holiday clashed with the Glasgow Fair, the transport system had a lot to cope with. The city's main bus company, W. Alexander & Sons, had 40 extra buses in service that July day.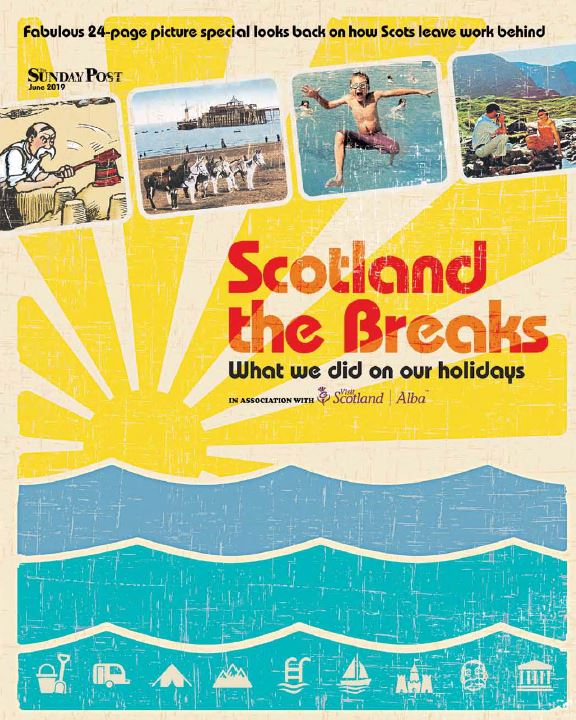 How did all this start? The first visitors to seaside places like Rothesay and Largs went there for reasons of health – what today we would call health tourism. This goes back to the 18th Century when some fashionable doctors began to send their patients to the seaside, sea bathing being then the latest medical fad.
Dooking in the sea – what Glaswegians called the "saut water cure" – had become the standby remedy for all sorts of ailments, real or imaginary. In some places, dooking involved a complicated ritual with bathers having to hire a bathing machine. This, basically a changing hut on wheels, was towed into the sea by a horse.
Inhaling the sea air was also, with more justification, claimed to have health-giving properties. According to an 18th-Century observer, many of the "sickly inhabitants" of Glasgow and Paisley had benefited from the pure air of Largs and some had even "entirely recovered".
All these visitors – sickly or otherwise – needed accommodation and alternative leisure pursuits, so a new industry came into being, catering for summer visitors. This brought a new income stream, and a consequent building boom, to many hitherto quiet seaside retreats. In towns like Rothesay, hotels began to appear, as well as some substantial villas – holiday homes for the Glasgow rich.
In the early days of tourism, it was only the well-to-do who had the spare time and money to spend on holiday travel. It was only when steam power was used to fuel ships and trains that the holiday industry began to grow. In fact, it was a doon-the-watter hotel proprietor, Henry Bell, who helped kick-start this transport revolution. Seeking more customers for his Helensburgh Baths Hotel, he commissioned Britain's first commercial paddle-steamer, the Comet. Within a few years, steamships were carrying tourists not just on the Clyde but also on the Firths of Forth and Tay.
By the late 19th Century, thanks to extended holidays and a rising standard of living, an increasing number of working people could now experience speedy travel to places that were different and exciting. Although very few had the benefit of holidays with pay, some could now pay for cheap, albeit crowded, lodgings.
When the masses arrived, the ultra-rich moved elsewhere. Their marine villas became hotels or convalescent homes or, for those on middling incomes, boarding houses.
Most people now went to the seaside for recreation and pleasure rather than for reasons of health. Meeting these needs brought employment opportunities. Providing pony or donkey rides for children was one; setting up a funfair or hiring out deckchairs were others. Some fishermen found that hiring out rowing boats to visitors or taking them for a short sail was more profitable than trying to catch fish. For entertainment, there were the Pierrots and Punch and Judy.
Town councils, too, invested in facilities that would attract tourists. Rothesay's splendid esplanade was completed in 1872. For dancers, Rothesay had its modernistic Pavilion (now being restored) and Aberdeen its Beach Ballroom, which combined "the alfresco atmosphere of the beach with the gaiety and glamour of a London west-end spot". With advertising like that, it is no wonder that Aberdeen drew in crowds of visitors.
Other attractions included outdoor swimming pools or lidos and, despite our chilly weather, these were highly popular until indoor heated pools came along.
Swimming galas drew large crowds, as did bathing beauty competitions.
By the 1960s, 4,000 people were queuing up for the chance to be crowned Miss Arbroath.
As for golf, it changed from being a tourist curiosity to a fashionable sport for the middle classes, thus benefiting towns like St Andrews.
The expansion of the railways played a part, too, by making relatively distant golf resorts like Nairn and Dornoch more accessible. The railways also gave a boost to Scotland's few spa towns, Strathpeffer most notably.
These days it is mainly the cities, with their historic and cultural assets, and the Highlands that attract the tourists.
If the credit lies with one man, it is Sir Walter Scott. His poetry and prose brought Scotland into the public eye as no one else has done.
His stirring narrative poem, The Lady of the Lake, brought flocks of tourists to the scene of the action – namely, the Trossachs. Loch Katrine (the "lake" of the title) became, and remains, a must-see attraction.
His historical novels such as Waverley and Rob Roy were even more influential, bringing curious tourists, many from Europe and America, to all parts of Scotland. To meet tourist demand, steamers were placed on Loch Katrine and Loch Lomond. The number of "sporting tourists" arriving with rod and gun was also on the rise.
Today, visitors to the Highlands are still lured by its spectacular scenery and picturesque beauty and, not least, its history. And the creators of sagas such as Outlander, who draw on history to pen their tales of drama and romance, are following in the steps of the Wizard of the North – Sir Walter Scott.
As for the seaside resorts, they lost their long-stay summer visitors when cheap package flights enticed us to warmer climes. Aberdeen recognised the inevitable when, in the mid-1980s, its last remaining deckchairs were placed in store.
However, short-break holidays are increasingly popular and, when the sun comes out, so, too, do the day-trippers.
The Scottish seaside resorts are "nae deid yet" and, for today's children playing happily on the beaches, in their jumpers and jackets, things are exactly how they used to be.
Historian Eric Simpson is author of Wish You Were Still Here: The Scottish Seaside Holiday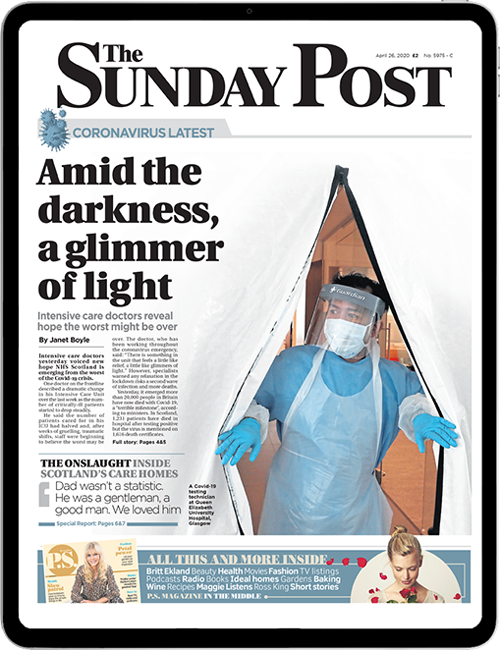 Enjoy the convenience of having The Sunday Post delivered as a digital ePaper straight to your smartphone, tablet or computer.
Subscribe for only £5.49 a month and enjoy all the benefits of the printed paper as a digital replica.
Subscribe