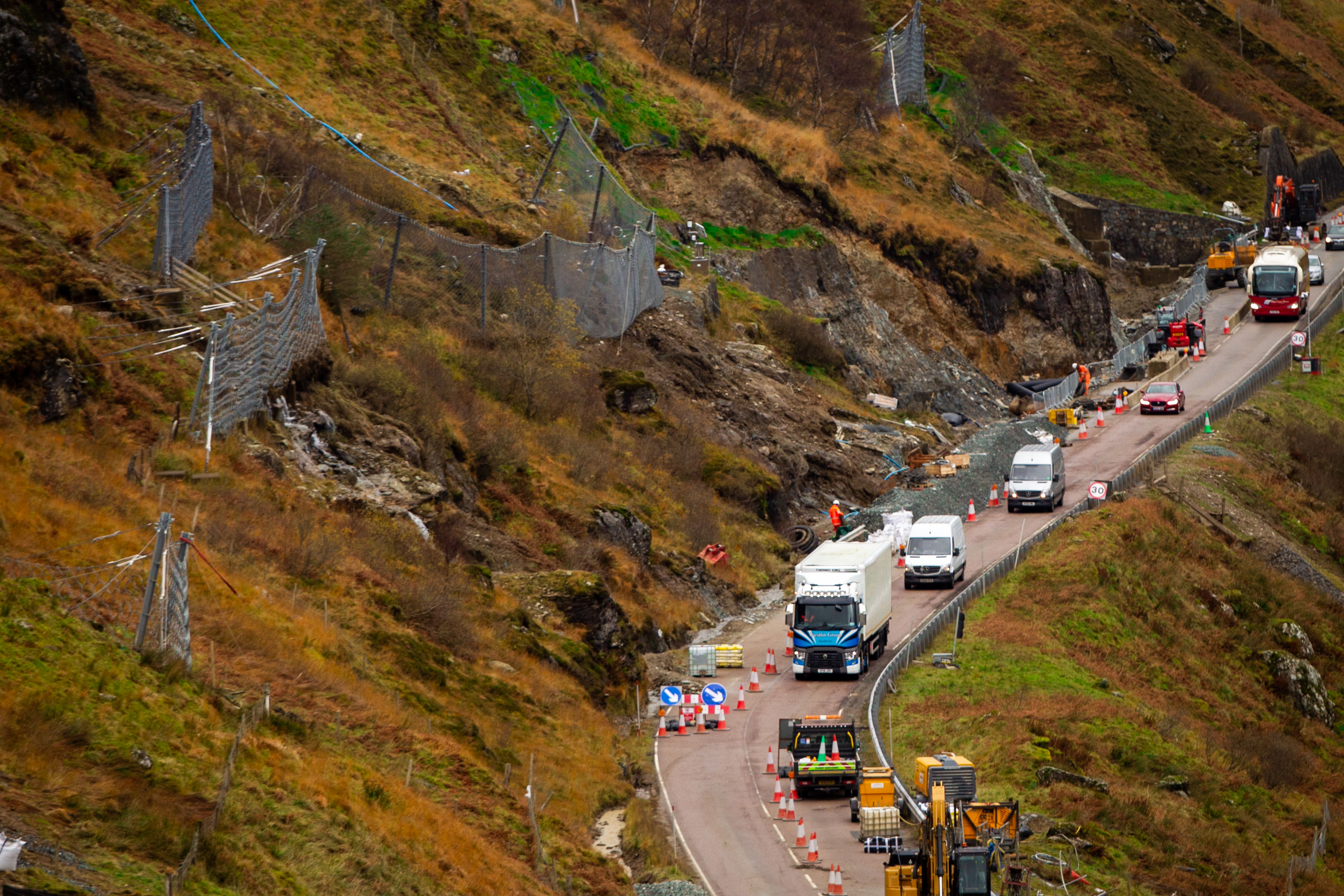 BAKERS, bar owners, and delivery drivers are standing united to demand one of Scotland's most vital roads is reopened for business.
The A83 Rest and Be Thankful is notorious for landslides and rock slips forcing its closure.
And every day the Argyll road is closed, businesses say, the local economy loses at least £50,000.
Last month's heavy rain caused a landslip of 3,000 tonnes of mud and boulders, blocking the route and the adjacent Old Military Road, a single track road supposed to serve as a fail-safe diversion, for nine days.
That was its 10th closure since 2007.
Now Scotland's new Transport Minister Michael Matheson is preparing to face campaigners at his first A83 Task Force meeting, in Inveraray on Thursday.
Councillor Donald Kelly, from the Argyll First group, which secured the support of 10,000 people and 400 businesses in an online petition to parliament, said Mr Matheson will be the fourth Transport Minister they have met.
Mr Kelly said: "The Argyll and Bute economy is losing £50,000 to £60,000 a day every time the Rest and Be Thankful is shut, so the impact is millions of pounds since this fiasco started."
Haulier Peter McKerral's firm covers Argyll with a fleet of 60 delivery vehicles.
Describing last month's closure as a disaster, Mr McKerral said: "Every time the road closes for a number of days it costs us thousands."
In Dunoon, Charles Black says his bakery business had to send delivery vehicles by ferry to reach customers around Glasgow and when the ferry was off at night, drivers faced a 60-mile diversion via Crianlarich.
Tom Ireland, who runs the Slanj restaurant and bar in Arrochar with his mother Jane Gauld, said they closed for two days during the latest road closure as trade was so quiet.
Transport Scotland said: "We are very aware of the importance of the A83 to this region and since 2007, £69.8m has been invested in maintaining the A83. The cabinet secretary for Transport will reconvene the A83 Taskforce in Inveraray, where the ongoing challenges at the Rest and Be Thankful will be considered."
The road ahead?
Many campaigners favour a flyover shelter to protect road users from landslide debris.
A 1km shelter was priced at £105-£120 million in 2012, while the estimate for a tunnel was £520m.
A second option would see the creation of a single carriageway, on the opposite side of the valley to the A83, following forestry tracks.
A 4km version was costed at £27-91m.
A third option, which campaigners want to see back on the table for discussion, is a new route running parallel to the Old Military Road, was priced at £66–75m in 2012.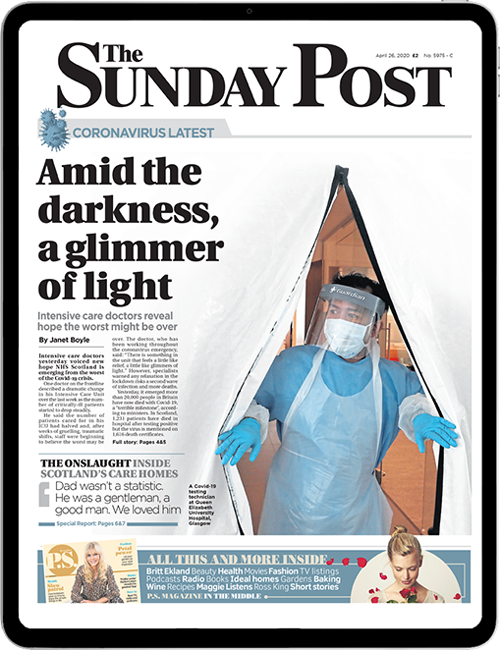 Enjoy the convenience of having The Sunday Post delivered as a digital ePaper straight to your smartphone, tablet or computer.
Subscribe for only £5.49 a month and enjoy all the benefits of the printed paper as a digital replica.
Subscribe