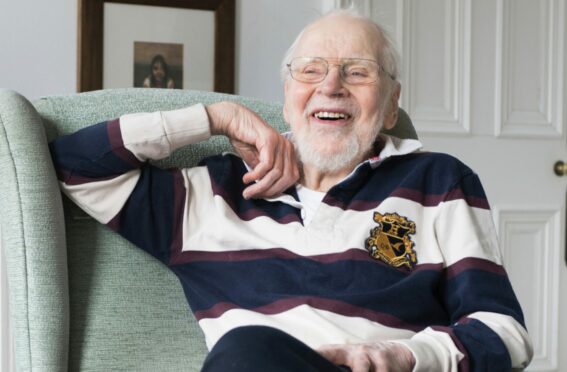 When he died, aged 93 in 2019, Norman Gilbert had spent a lifetime recreating the world around him. For more than 70 years, Gilbert drew and painted distinctive bold yet intimate domestic scenes depicting his family and friends.
Now, a major exhibition – a short walk from the home in Glasgow's Southside he shared with his wife and four sons – has opened at Glasgow's Tramway.
The show can be seen from Albert Drive through the gallery windows and it feels wholly appropriate. His studio armchair is there, covered by a distinctive 1970s patterned throw. In front of the chair sits his palette and last two paintings.
Both are titled Plants, Patchwork And Two Green Chairs. One is in Gilbert's vivid bold colour palette, the other is black and white.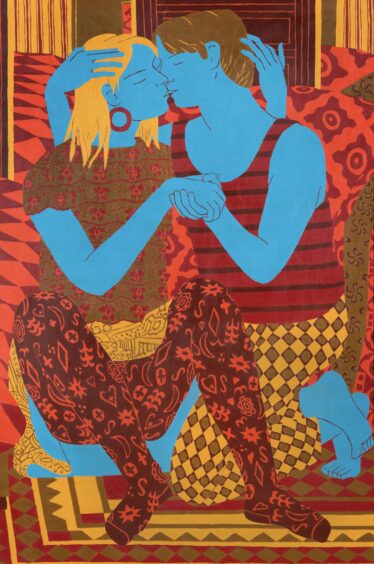 In his twilight years, Gilbert became an unlikely star when a BBC Scotland short film about him went viral. The Unteachable Artist – he wouldn't take instruction from tutors at Glasgow School of Art in the 1950s – has had more than seven million views.
The attention bemused Gilbert. When I interviewed him in early 2019, I asked what he thought about his overnight success in his 90s. "It's better than being ignored," he replied. "But sometimes I just want to get on with things."
Gilbert's colourful works see patterned trousers or jumpers merging with sofas or chairs, and faces devoid of light and shade, coloured to match the faces of other humans "in the room".
The detail in this show is gorgeous. Take Embrace, a small sculpture carved from a stone from a tenement demolition on Renfrew Street, Glasgow in the 1960s. The lovers sit on black and white tiles beside a plant. They also appear in one of this paintings on a nearby wall.
Philip Larkin wrote, "What will survive of us is love." This exhibition, which runs until February, is a visual expression of this.
---
When Tony Davidson bought an abandoned church near Beauly in 1995, it wasn't so much "build it and they will come" as "repurpose and they might come". Davidson founded Kilmorack Gallery on a wing and a prayer.
In an entertaining and occasionally lyrical memoir, Confessions Of A Highland Art Dealer, he describes how he went from sleeping on pews, and knowing nothing about selling art, to creating one of Scotland's top commercial galleries.
Published on September 29 by Woodwose Books.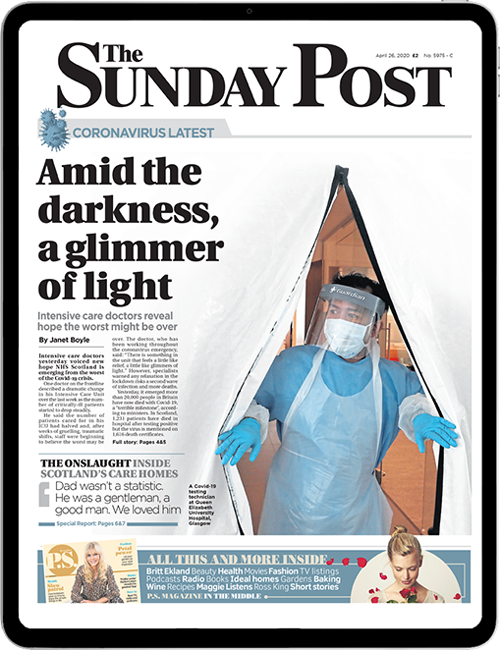 Enjoy the convenience of having The Sunday Post delivered as a digital ePaper straight to your smartphone, tablet or computer.
Subscribe for only £5.49 a month and enjoy all the benefits of the printed paper as a digital replica.
Subscribe