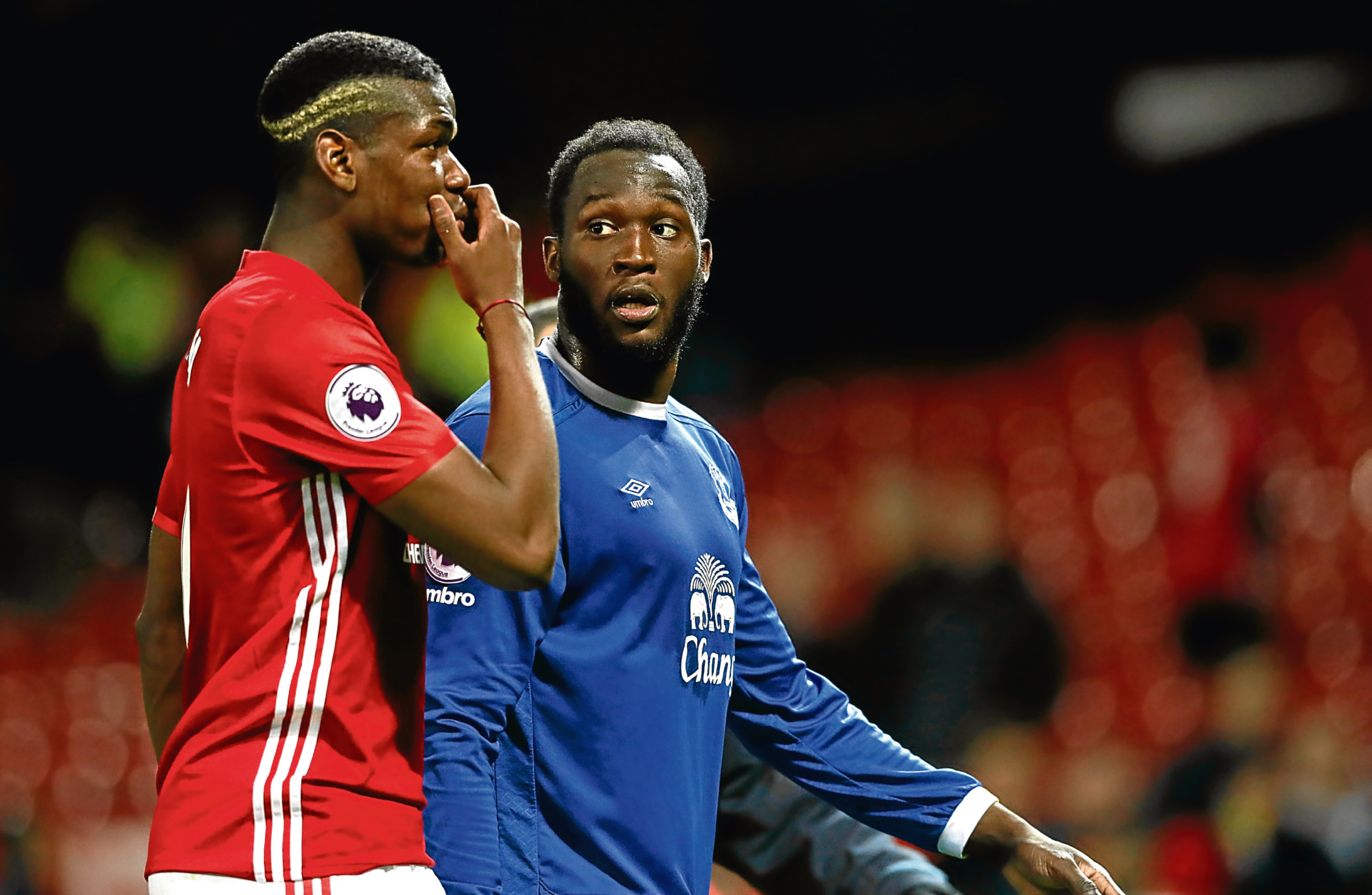 ROMELU LUKAKU will need a very special mentality if he is going to succeed at Manchester United.
Nobody knows more about the intensity of the spotlight the £75-million striker will be under at the Theatre of Dreams than the man he replaced – and Wayne Rooney warns the Belgian that he's going to need more than his feet to make it at what Lukaku has described as the world's biggest club.
Rooney scored a hat-trick on his debut, became United's all-time top scorer and won 16 trophies, and if Lukaku – whose final fee will reach £90m – is to come close to that sort of impact, he'll have to embrace the pressure, not crumble under it.
"Playing for Manchester United is a test of character as well as your ability," says Rooney, who moved back to his old club Everton as Lukaku headed the other way.
"You have to be strong enough mentally to accept the challenge because United are a club that demands so much.
"If Romelu does that then, with the ability he has, he will be a success. If he doesn't face the challenge, if he worries about things, then it will be more difficult for him.
"But he has people there who will give him guidance and get the best out of him.
"There are standards that you have to keep when you are at Manchester United.
"They obviously came from Sir Alex Ferguson and were passed down through the dressing-room by the likes of Ryan Giggs, Gary Neville and Paul Scholes.
"More recently it was down to me and Michael Carrick to make sure the new players were maintaining standards.
"That has been more difficult over the last few years with some of the players who joined the club, but there are traditions at United that have to be maintained."
There has been no decision on whether Rooney will be given the captaincy at Everton.But, either way, he accepts that transferring those Old Trafford standards to Goodison Park is part of his new job.
"Phil Jagielka is the captain and I respect that," he says. "It's Ronald Koeman's decision, but I'll give support to Jags and the other players whether I have the armband or not.
"I need to learn about the players here but I think we've got a good group.
"I've played with a few of the lads and it's a good mix. There are some very promising young lads and I'll try to help to get the best out of them."
As Rooney checks back in, it seems that the club's other famous Scouser, Ross Barkley, might be on his way out after refusing to sign a new contract and being left at home when Koeman's squad flew to Tanzania last week.
Rooney is diplomatic about the future of a player who has often been compared to him in terms of background and potential.
"With the ability that Ross has, of course we all want him to be a part of what we're trying to achieve at Everton," he says. "He can help us get better.
"But the decision about his future is down to him. I am sure he will speak to the manager and do what's right for him."
When Rooney left as an 18-year-old in 2004 it was to pursue the trophies he didn't think would come his way at his boyhood club – and he was proven right.
"This club has always had ambition, but I feel it has really pushed on and they're now starting to act on that ambition," he says.
"When I left they were in a bad financial situation and it wasn't great on the pitch. But it feels like a different club with a new training ground and the new stadium coming.
"It's great to see as an Everton fan, but to come here to try to help with that meant it was the perfect club for me to come to."
David Moyes, the manager who sold him, described Rooney as "the last street footballer" because of his raw enthusiasm. It's a label the player still insists applies despite all the riches accrued over the intervening years.
"I'm the same person," he smiles. "I haven't changed into someone else! I'm still that player. I still play in the street a few times but, of course, it's more difficult now.
"To be honest it would have been easy for me to sit on the bench at United like I did last season and pick up my money. But I am not that kind of person.
"I could have got more money at different clubs other than here. But I need to play, I need that challenge.
"Nor do I want to play just to stay in the game and not care whether I win a trophy or not. I want to play and to be successful.
"So it was perfect for me to come back. Obviously there will be a lot of pressure for me to perform but I am ready for that."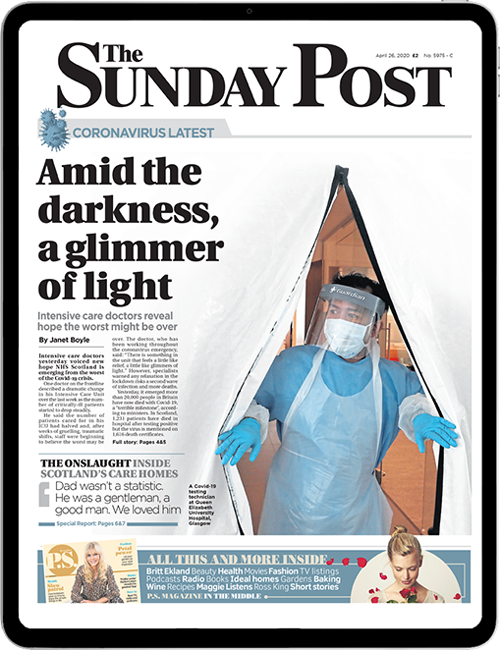 Enjoy the convenience of having The Sunday Post delivered as a digital ePaper straight to your smartphone, tablet or computer.
Subscribe for only £5.49 a month and enjoy all the benefits of the printed paper as a digital replica.
Subscribe