Water clever baby! Newborn becomes Scotland's youngest swimmer at just 11 days old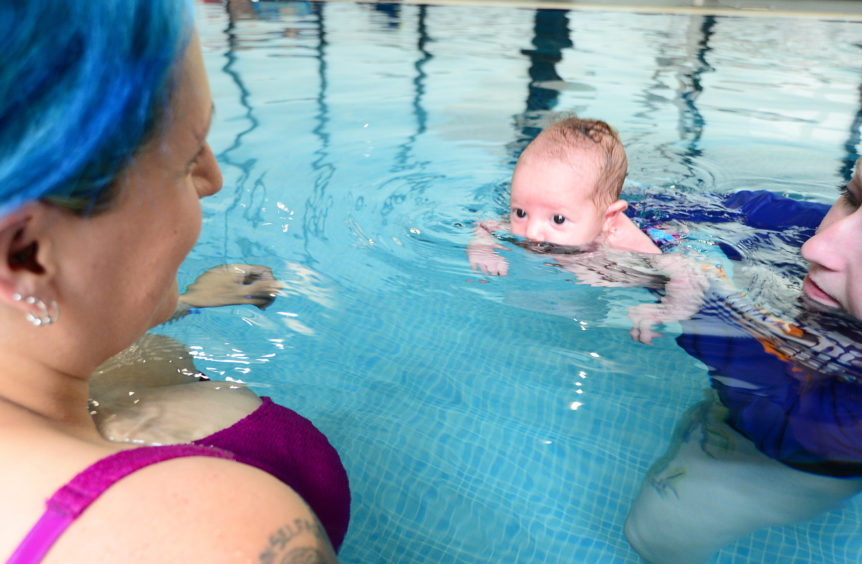 Newborn Oriana Austin is already making waves – after taking to the swimming pool at just 11 days old.
Oriana, from Dunblane in Perthshire, became Scotland's youngest swimmer when she started lessons earlier this month.
Mum Pamela Mackie, 38, said: "I think when babies are not long in the world, water is very familiar to them.
"Oriana is a settled baby anyway but she's very comfortable in the water.
"In her first lesson she swam underwater no problem at all."
Swimming tutor Wendy Lambie, who runs the Scotland Central franchise of Water Babies, said: "Most of our swimmers start with us between the ages of 12 weeks and 12 months, so it's always magical to have younger babies in the pool."