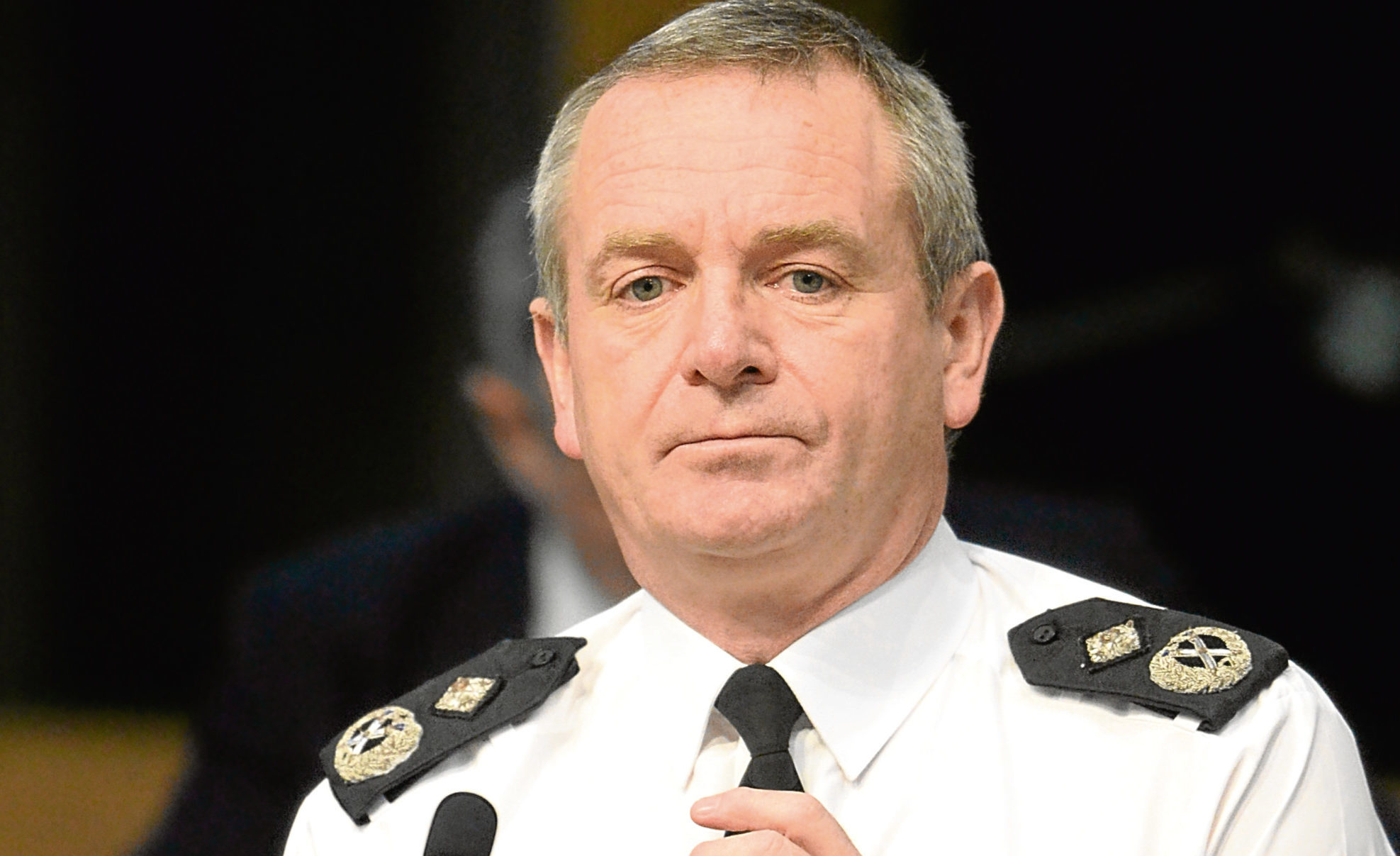 THE hot favourite to be the next chief constable of Police Scotland is already facing a watchdog probe.
The Scottish Police Authority launched an investigation last week following a complaint about Acting Chief Constable Iain Livingstone.
The official complaint was made by a serving police officer seven months ago but was shelved while an employment tribunal was ongoing.
But after that finished earlier this month, it has now gone "live".
It's the latest row to rock the embattled force, which has been caught in a furore in recent months.
Last week, Chief Constable Phil Gormley quit amid investigations into several allegations of gross misconduct – pushing ACC Livingstone into becoming favourite to succeed his former boss.
He had been on special leave since September 2017 while inquiries were conducted into seven complaints made against him, some of which related to bullying. He has denied any wrongdoing.
ACC Livingstone failed to land the job in 2015 when Mr Gormley was selected instead.
The complaint against ACC Livingstone centres on claims he failed to deal properly with criminal allegations about officers in the force's Counter Corruption Unit (CCU).
The complaint was made by Detective Constable Andrew Reid last July.
Until earlier this month, DC Reid had been fighting the force at an employment tribunal where, he alleged, he had been victimised by his force's own anti-corruption officers.
An internal probe into DC Reid saw him and his ex-partner Amanda Daly, who was also a serving police officer, up in court and charged over claims they looked at police computer records after being attacked while off duty in 2009.
But the criminal case was thrown out in 2015 – after five years, 35 hearings and £500,000 in legal costs.
DC Reid then launched legal action against the force, including his £900,000 employment tribunal.
He claimed he was harassed by the CCU during the internal probe and their actions were criminal. The employment tribunal heard evidence over five months last year from Reid, CCU officers, Deputy Chief Constable Livingstone and former deputy Neil Richardson.
ACC Livingstone's evidence was heard in Glasgow last June.
DC Reid accused Mr Livingstone of breaking the law by snubbing his criminal gripe about the CCU.
Mr Reid said: "You have actively suppressed a criminal complaint."
Mr Livingstone replied: "This is utterly false. There is no evidence to support your assertion of criminality."
The original letter to the SPA last July, which The Sunday Post has seen, claimed ACC Livingstone had "failed in his duty" in handling DC Reid's complaint.
DC Reid wrote: "Mr Livingstone was in receipt of information that amounted to a complaint against the police, potentially criminal. He has no authority to treat it as a matter of internal grievance."
Last night, DC Reid said: "Police regulation is clear. All allegations of criminality about police officers should be put to the Crown Office to decide and not up to senior officers to make a call."
An employment tribunal judgement on February 2 threw out Reid's claim.
It found no fault with the police actions against him.
The Glasgow tribunal also time-barred most of Reid's complaints in their verdict, while others were dismissed.
But DC Reid has vowed to fight the decision and has appointed a QC to handle the appeal.
A spokeswoman for Police Scotland said not all allegations of criminality about officers were automatically passed to the Crown Office.
A spokesman said: "We would investigate a potential criminal complaint and if there was a reasonable inference of criminality we would refer it to the Crown Office."
A spokesperson for the Crown Office said: "We can confirm that the Crown Office are considering correspondence from Mr Reid, and a response will be issued in due course."
A spokeswoman for the Scottish Police Authority said: "Complaint and conduct matters are confidential and we would not comment on individual cases."
SPA head slams predecessors for basic errors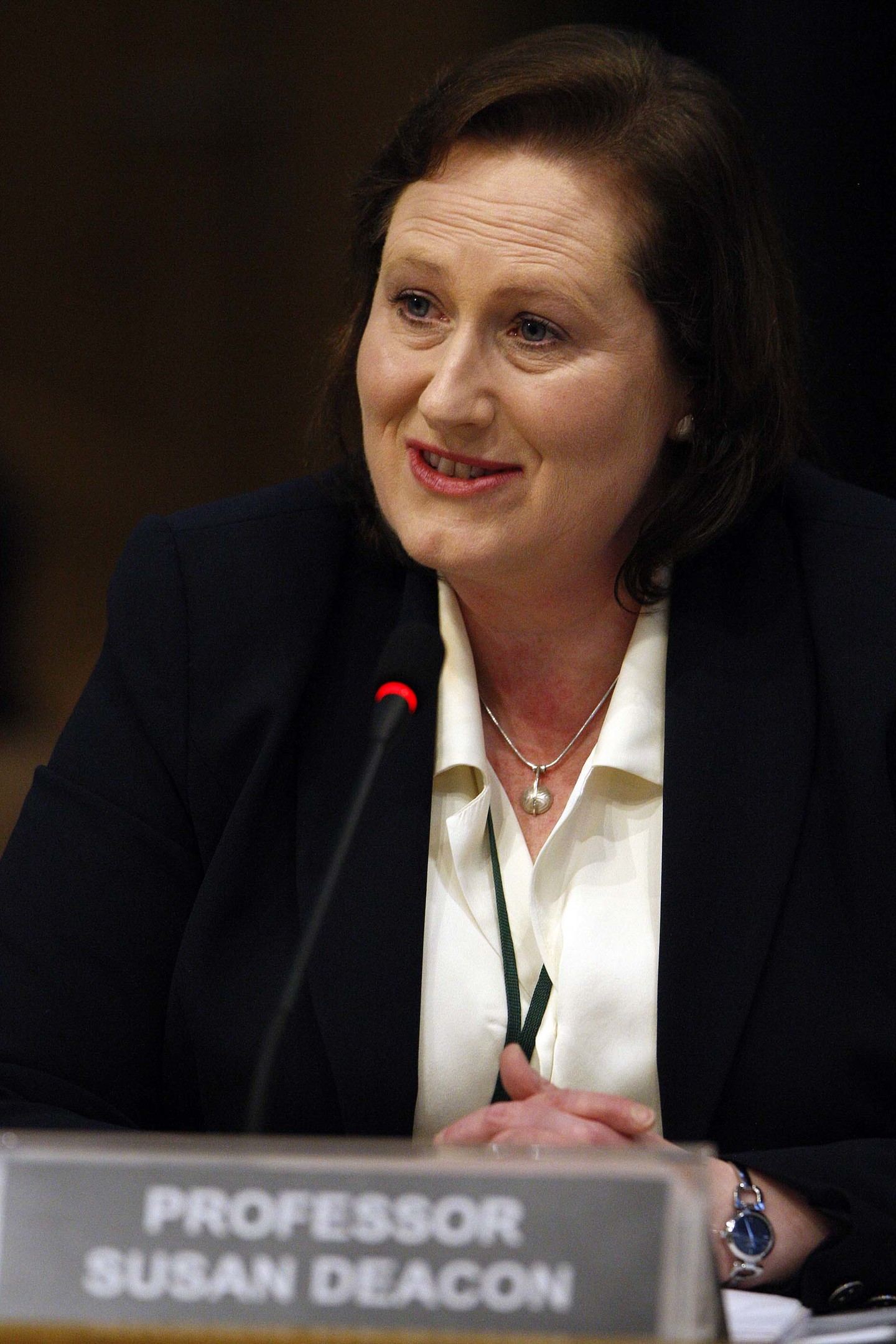 The new head of the Scottish Police Authority has criticised her predecessors for not taking basic steps to sort out how the dysfunctional watchdog was run.
Susan Deacon became the third SPA chair in just five years last November amid another series of controversies surrounding the public body.
Andrew Flanagan vacated the role after he was criticised for conducting proceedings behind closed doors. He was also accused of bullying former board member Moi Ali after she disagreed with his decisions.
The first post holder, Vic Emery, did not renew his contract after a power struggle with Police Scotland's first Chief Constable Sir Stephen House.
Asked about the problems, Professor Deacon said: "What's the point of looking back? I don't want people playing the blame game. That said, I do find it quite difficult to comprehend a number of things I would regard as basics just in terms of
good practice were not embedded in the organisation, particularly around governance and organisation."
The former Labour Health Minister also pledged to make the SPA more transparent as she attempts to turn its fortunes around and restore its battered reputation.
She added: "It's about how we reconnect and project to the wider world. It's a public authority.
"It has to be an externally facing organisation."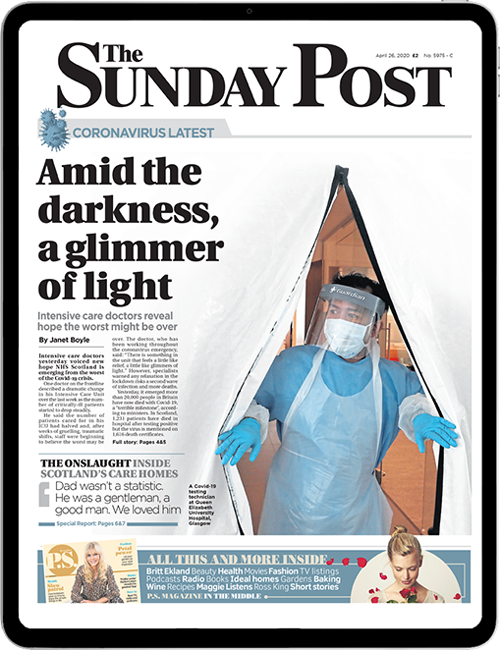 Enjoy the convenience of having The Sunday Post delivered as a digital ePaper straight to your smartphone, tablet or computer.
Subscribe for only £5.49 a month and enjoy all the benefits of the printed paper as a digital replica.
Subscribe