When Lucinda Broadbent was a teenager, she fell in love with another woman.
Like every person on the planet, she had no control over who she loved. It just was.
But in the governance of 1970s Scotland, being gay wasn't something that could just be. It was something that, for men, until 1981, could land you in jail, and for women, was something that wasn't even recognised as really existing.
Ms Broadbent, a 60-year-old filmmaker, says she has had to carve out a life for herself over the years where she can be happily out and accepted as a lesbian in that sphere she has made.
With later life looming however, she says she's worried about the prospect of having to 'go back in' to the closet once she reaches the point of needing to go into a retirement home.
Hers is a growing concern, highlighted by a number of recent findings.
Scottish documentary, Return to the Closet, by filmmaker Glenda Roma, reveals how a number of older gay men and woman in the country have felt pressure to hide their sexual identities after moving into retirement homes for fear of bullying or discrimination by staff or peers.
---
You can have an old transgender person, you can have an old gay man or an old lesbian woman and we don't, as we become old, let go of the people we are."
---
A year-long cultural engagement programme has now been launched to change this, tackling social isolation in the older Lesbian, Gay, Bi, Trans, Intersex and Gender Diverse (LGBTI+) communities in Scotland.
Pioneered by All the Queens Men, an Australian arts company led by Bec Reid and Tristan Meecham geared towards social equality and inclusion, the LGBTI+ Elders Social Dance Clubs will take place in Glasgow and Inverness throughout 2019 and early 2020, culminating in the Coming Back Out Ball in Glasgow in Spring next year.
Co-produced with National Theatre of Scotland in partnership with Eden Court and Scotland's creative ageing organisation Luminate, and with the support of Glasgow City Council, the free events offer a space for people to come together, to make new friends and connect with those who have gone through similar experiences.
"We wanted to create a project about social impact and visibility that had a mission and that would start a conversation with the world about a generation of LGBTI+ older people who had gone through historical discrimination," says Bec Reid, co-founder of All the Queens Men.
"So the Coming Back Out Ball was created really as a gift to them to say we see you, we acknowledge what you've been through and actually contemporary LGBTI+ people can proudly be in the world because of what older generations have endured."
As well as a gift to the older LGBTI+ community, the dance clubs act as a tool to increase confidence in personhood and continue to instil that pride in who we are should not be suppressed in old age.
"Because of the spreading of this conversation, we are really noticing that people who come along to the clubs who are in age care are now having the confidence to say publicly in their lives, this is who I am, and I deserve the upmost care and respect like the person next to me," adds Ms Reid.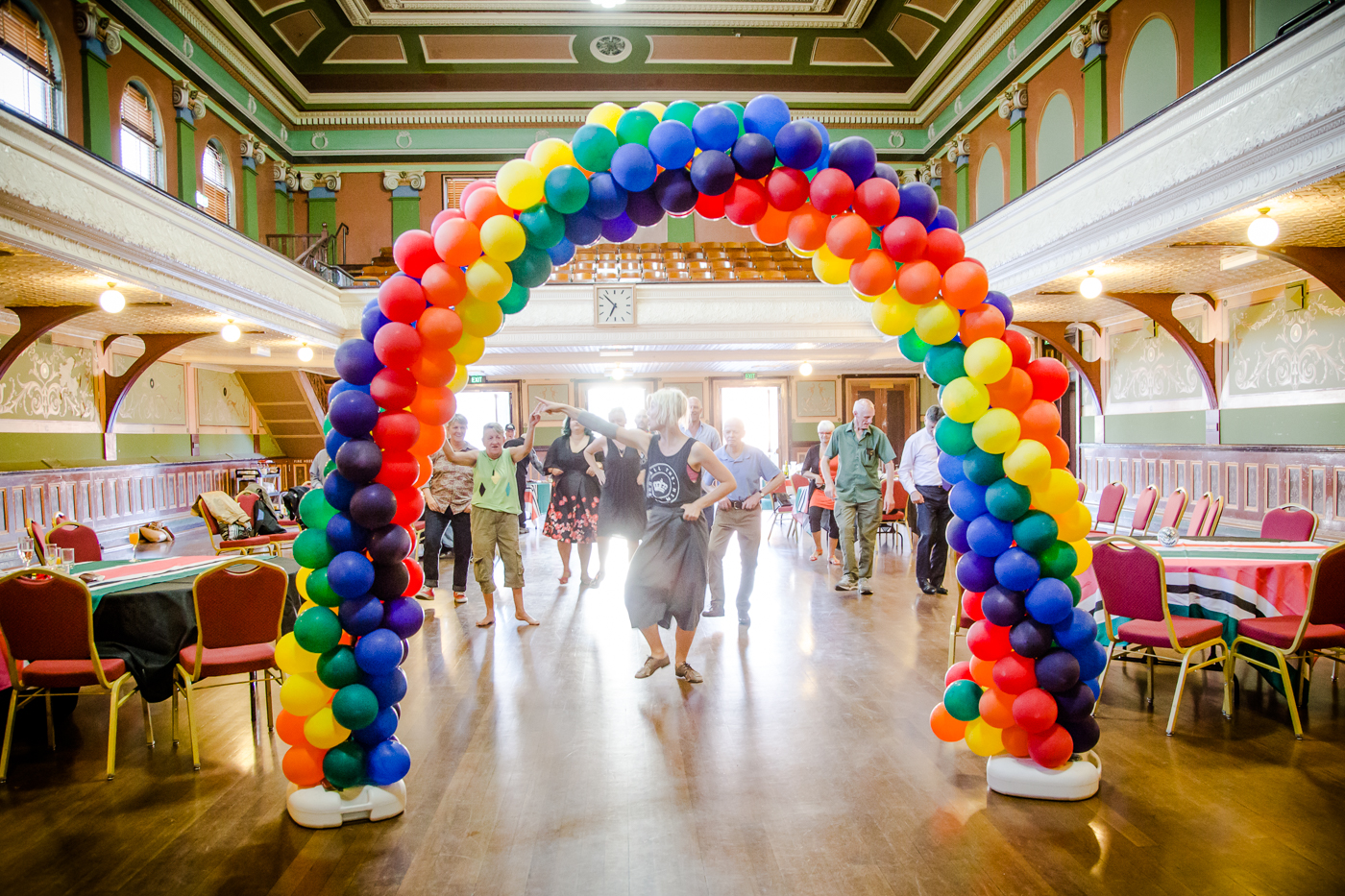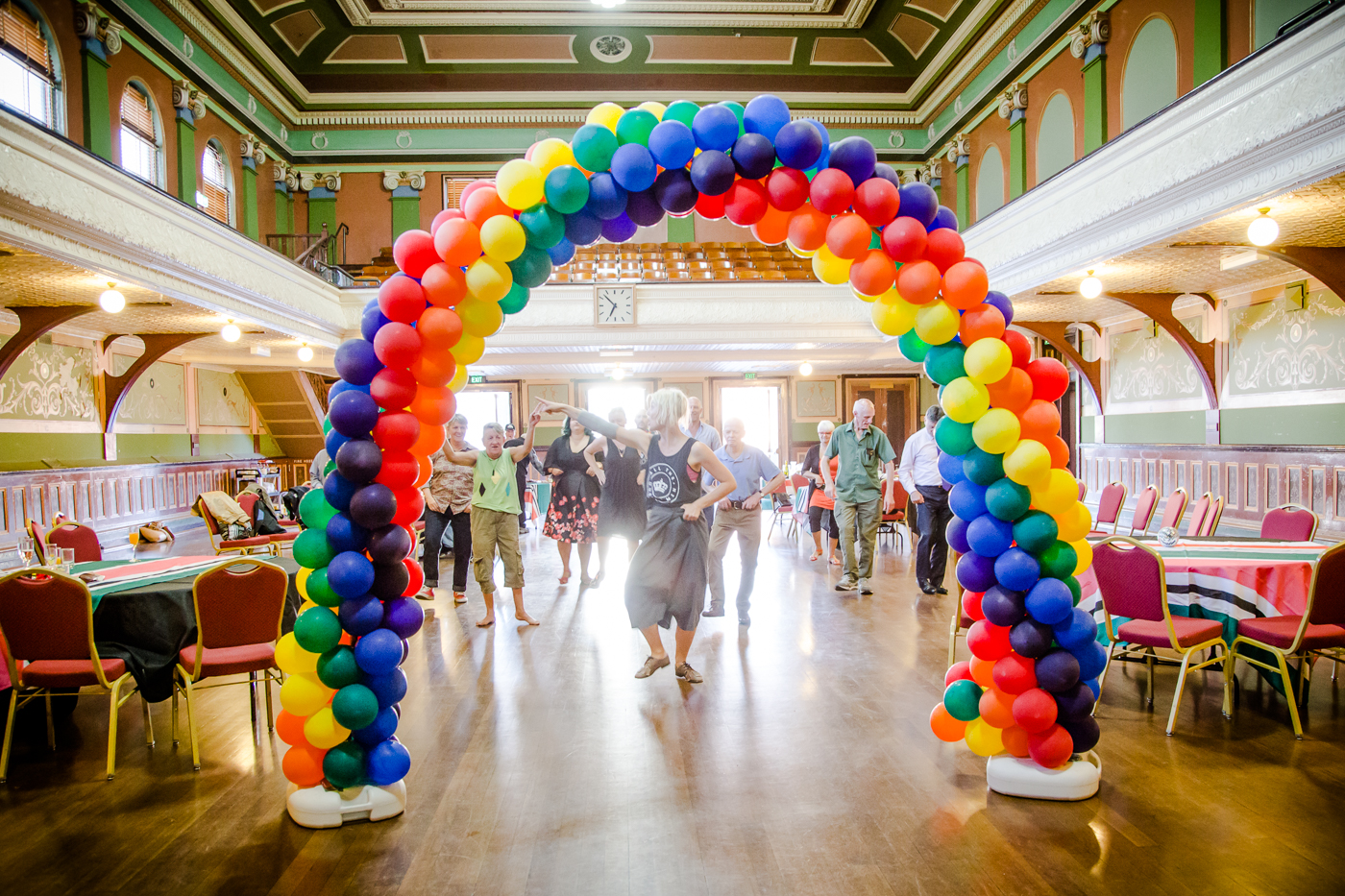 A recent study by the International Longevity Centre UK found that the odds of older LGBTI+ men and women experiencing poorer health are around 1.2 times higher than for heterosexual people.
It also revealed homophobia, transphobia, heteronormativity, invisibility, or a denial of older people's sexuality and identity in social care settings.
In some instances, care staff refused to acknowledge or mis-categorised same-sex relationships.
Lucinda Broadbent is one of the participants in the dance clubs in Glasgow, and as an older lesbian, has fears about pre-conceived stereotypes and the prospect of 're-coming out' if she eventually lives in a retirement home.
So she believes events where she can build connections with other older LGBTI+ people and be celebrated for who she is are made all the more important.
"I'm genuinely frightened about what's going to happen to me when I'm older and I don't know what might happen to me when I'm in residential care as an older lesbian," she says.
"It's not that I'd be nervous about the other residents – some people my age are bigoted and some people aren't.
"But what I worry about is the institutional assumptions that the staff might have or make of thinking that because you're old you have old fashioned values so I better treat you like someone who has those values, forgetting that old people can be anything.
"You can have an old transgender person, you can have an old gay man or an old lesbian woman and we don't as we become old, let go of the people that we are.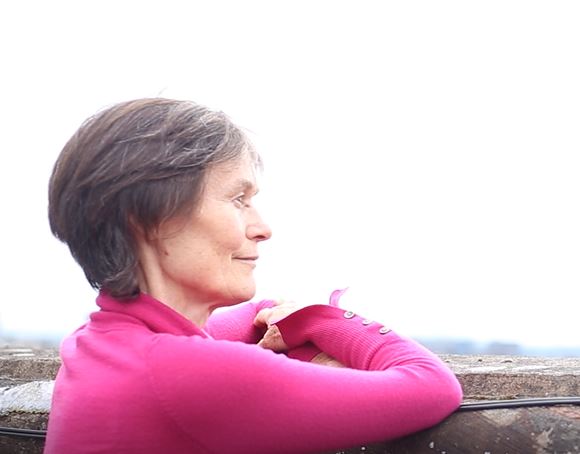 "But this is one of the reasons I was attracted to the dance clubs – that recognition of the older LGBTI+ community and that we're still here and we should celebrate that."
The Coming Back Out Ball and social dance clubs were first presented in Melbourne in 2017 (coincidentally at the same time as the same-sex marriage referendum in Australia) and are now offering the people of Scotland the chance to share their stories, memories, hopes, passions and naturally, their dance moves.
"Dancing has always been so important in the LGBTI+ community," continues Ms Reid.
"Gay and lesbian dance clubs and balls of the 50s, 60s, 70s and 80s really offered a safe environment for people to be who they were without fear, so it's really fitting to bring the LGBTI+ dance clubs to these same people again."
Ms Broadbent knows well the importance of dancing to the LGBTI+ community, regularly frequenting the monthly lesbian disco night at the Star Club in Glasgow in the 1980s.
"In those days it was so hard to make connections with other people like you," she explains.
"It was a bit of an underground thing back in the 1980s. One of the few places you could go to was the Star Club and this is one of the other things that has really attracted me to the Coming Back Out Ball and the social dance clubs.
"The gay and lesbian dances were really important to my generation.
"It was a safe place to be and you knew you wouldn't be attacked for being on the dance floor with another woman.
"There were times back then when it could be physically dangerous to be yourself. I hope now that it happens less but hatred against gay people has a history of being violent."
---
LGBTI+ rights in Scotland timeline
1981 – Legalisation of homosexuality
2000 – LGBTI+ people allowed to serve in the military
2001 – Age of sexual consent equalised
2005 – Recognition of same-sex couples and civil partnership
2005 – Right to change legal gender
2009 – Hate crime laws include sexual orientation and gender identity
2009 – Joint adoption by same-sex couples
2018 – Implementation of LGBTI+ inclusive education in Scottish schools system
---
Ms Broadbent has felt first hand this threat. Simply for the crime of walking hand in hand with the woman she loved, she has been spat on by a passer-by.
Likewise, the people she has met at the social dance clubs reveal years of discrimination and abuse at the hands of bigotry in Scottish society.
"I have met older people who have at times in their life been very very oppressed or have been attacked because of their sexuality," she says.
"I've met people who are really gay but who married someone of the opposite sex because they felt that was what was expected of them and who have spent many decades in a loveless marriage or living a life that wasn't them.
"There are also many people whose parents have shunned them because they couldn't accept their sexuality.
"But the fact that somebody can live through being really rejected and then be bold enough to come out to an event like the social dance clubs, that really does lift my heart."
In a loving same-sex relationship that she has been openly in for the last twenty years makes the threat of having to potentially hide who she is in the future the more difficult.
But Ms Broadbent hopes that with the amount of social change in recent years (the implementation of LGBTI+ inclusive education to be taught in Scottish schools last year a poignant one) that acceptance will one day become the norm.
"I know there are people who find gay love a scary thing or an un-Christian thing or something that horrifies them," she says.
"But I think the more love there is in the world the better.
"And if someone can feel the love I feel with the woman that I'm with then that can only be a good thing. For me, for her, for everybody."
---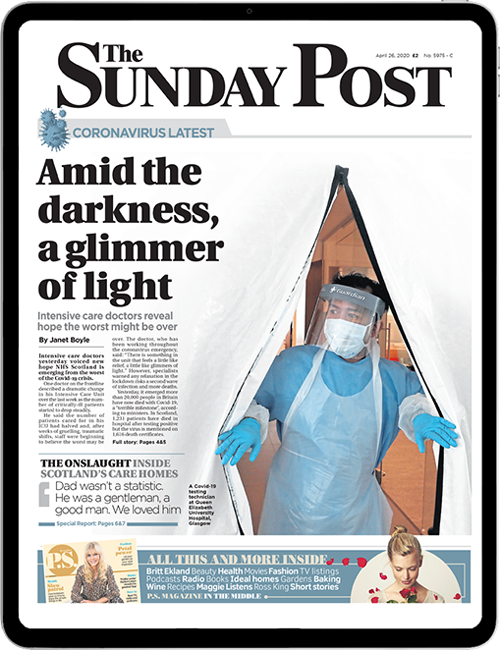 Enjoy the convenience of having The Sunday Post delivered as a digital ePaper straight to your smartphone, tablet or computer.
Subscribe for only £5.49 a month and enjoy all the benefits of the printed paper as a digital replica.
Subscribe