THE Scottish SPCA has released three otters, named Eddy, Stream and Smoult, back into the wild.
The cubs were being rehabilitated at the charity's National Wildlife Rescue Centre in Fishcross.
The trio were released into a freshwater loch at a secret location on Woodland Trust property in the Highlands on 19 October.
Centre Manager Colin Seddon said, "We were successfully able to release Eddy, Stream and Smoult into the Highlands after they spent several months in our care.
"Otters were driven to near extinction throughout the UK between the 1950's and 1970's, however due to improvements in water quality and with otters now being protected they can be seen once again in Scotland and other parts of the UK."
Colin added, "All three otters were orphaned as youngsters and came into the centre at around eight to ten weeks old. They were hand reared by staff who even had to play with them individually to prevent boredom before they were introduced to each other.
"There are many factors that need to be met before we can release otters back into the wild; the weather, site location, otter population in the area and land owners' permission. All of these must be in place to ensure the best chance of survival.
"With help from the Woodland trust we were able to access the remote release site in the Highlands in order to successfully release the otters. Without their help we would not have been able to access this site.
"Support feeding and shelter has been provided for Eddy, Stream and Smoult and they will be monitored using camera traps in the hope we will get some feedback about how well these otters are doing.
"This method was successfully used last year, at a release on Mull, and those otters are still doing well several months after their release."
Colin continued, "Anyone who finds an otter cub that is calling for its mother should at first observe from a distance providing the cub is in a safe position.
"If the mother does not return before dark then the cub will need to be brought into our care.
"If the cub appears in anyway injured or ill please call our animal helpline immediately and contain the otter if possible."
Anyone who discovers an injured or distressed wild animal should call the Scottish SPCA animal helpline on 03000 999 999.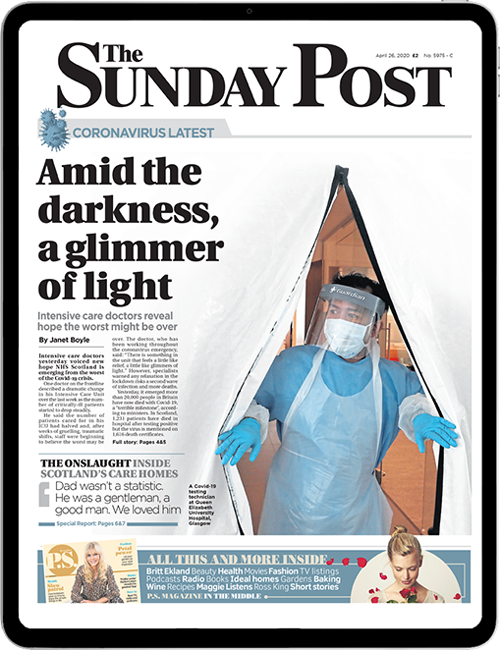 Enjoy the convenience of having The Sunday Post delivered as a digital ePaper straight to your smartphone, tablet or computer.
Subscribe for only £5.49 a month and enjoy all the benefits of the printed paper as a digital replica.
Subscribe