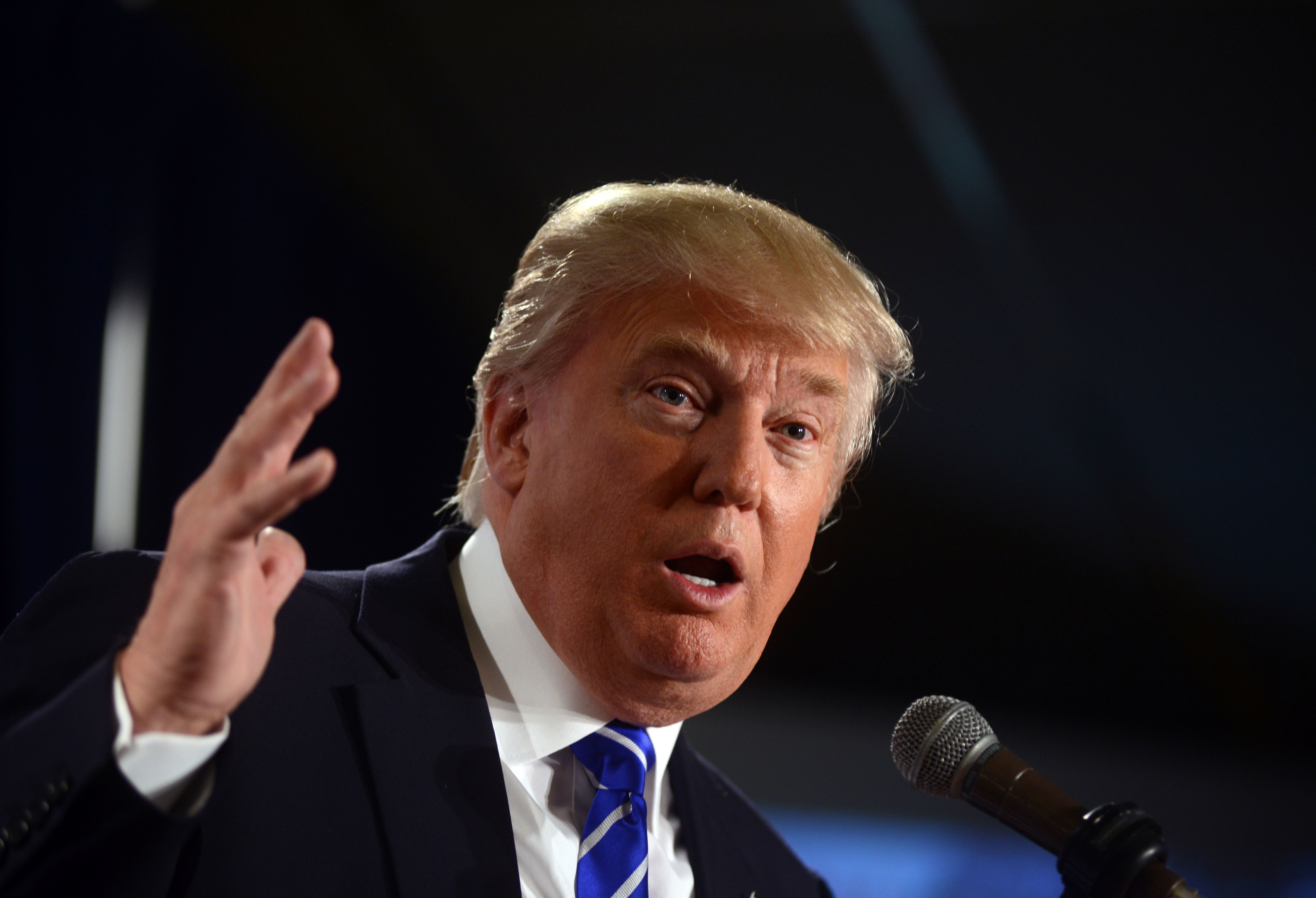 PRESIDENT Donald Trump has warned he's prepared to take further action against Syria.
Last night, officials in Washington vowed to keep up the pressure on Bashar al-Assad's brutal regime after Thursday's surprise wave of US strikes split opinion.
The Trump administration has also signalled new sanctions will be taken against Assad following his use of chemical weapons against his own people.
The six-year long civil war was prompted by the Assad government's use of deadly force to crush dissent amid calls for his resignation.
But the conflict has become increasingly complicated with extremists taking up arms in the war.
While sections of the international community have rallied behind Trump's action, some leaders have voiced concerns.
Scotland's First Minister yesterday expressed "doubt and scepticism" over the effectiveness of air strikes.
Nicola Sturgeon said she was concerned the action would increase "uncertainty and unpredictability" in Syria.
Meanwhile, UK Foreign Secretary Boris Johnson yesterday pulled out of a visit to Moscow saying: "We deplore Russia's continued defence of the Assad regime."
So what do the experts think? We've asked leading figures from the military, political and humanitarian fields to tell us if they think Trump was right – and what happens now.
This is their must-read briefing.
THE HUMANITARIAN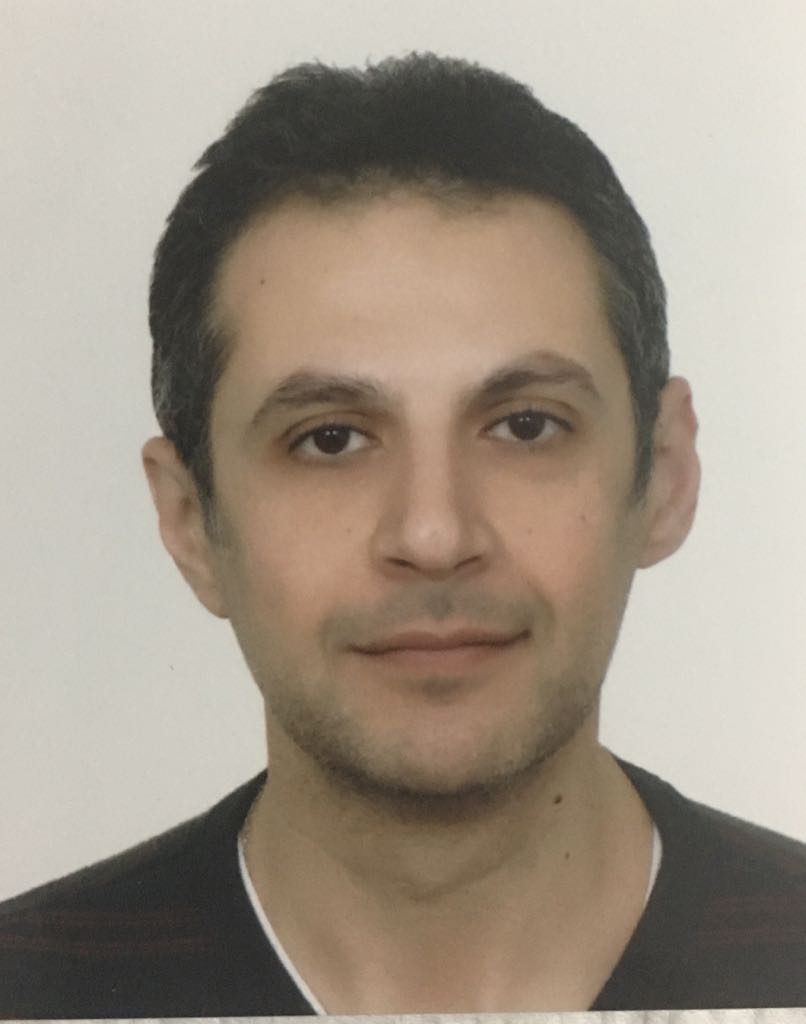 By Mohammad Katoub, Syrian American Medical Society
What Donald Trump has done is good, but it does not go far enough. Even yesterday, after the US struck the air base, chlorine was used by Assad troops in an attack.
We need accountability to bring peace to the country and to protect civilians and the hundreds of humanitarian workers who are working there.
Our doctors are tired and nervous, so much so that some days they can barely speak.
On March 25, one of our
doctors was killed by a chemical attack on his hospital. He was in the operating room when the barrel fell.
A colleague called the next day and said to me: "I need a gas mask to protect myself while I work."
In December 2016, the hospital in the Sakhor neighbourhood of Aleppo was destroyed after several airstrikes.
One of our doctors was
caring for two pregnant women who were ready to give birth.
She started preparing the mothers for the delivery knowing there was no hot water in the hospital to wash the newborn babies and no blankets to warm up the mothers.
The hospital was hit by a
barrel laden with chlorine. Two of our staffers were affected and the others were evacuated.
All roads to other neighbourhoods were closed by shelling and snipers.
An ambulance driver accepted taking the risk and drove the mothers to another hospital.
This is how our doctors live. No resources, no basic supplies and constantly under attack.
We have 108 healthcare
facilities in Syria and at least 70 were targeted last year.
Around eight of them were wiped out completely and many others were badly damaged. Last year, 14 of our workers were killed.
Attacks on healthcare facilities are systematic – there is one every 23 hours.
It is a tactic of the Syrian government to push people to
surrender or flee as people can't live without healthcare.  We have tried to fortify our facilities because the inaction of the international community is encouraging more violence.
The second challenge is gaining access to medical supplies. More than one million Syrians are living in besieged areas without basic things like electricity and water, let alone medical supplies.
In addition to this, our workers are treating Syrians with horrific injuries because of this war. Around 30,000 Syrians are amputees and in need of artificial limbs.
Every time there is a UN security council resolution, it is vetoed by Russia and China. Now, there is fresh media interest in Syria because the US has acted.
We need the international community to enforce a no-fly zone over Syria or this war will bring more death to civilians and humanitarian workers.
THE SOLDIER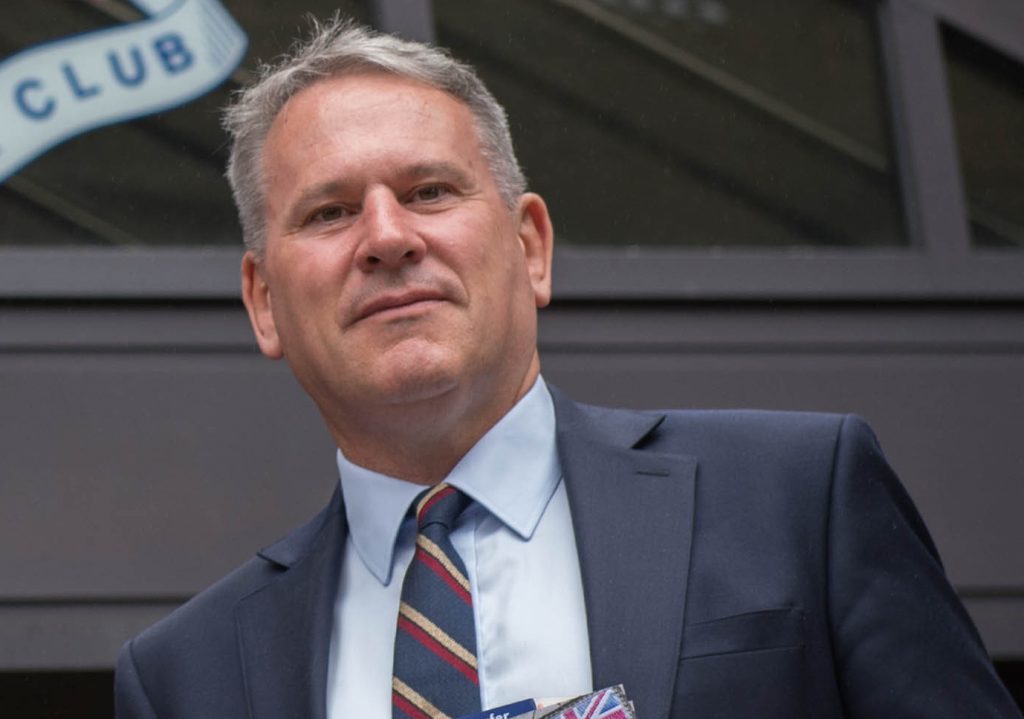 By Colonel Richard Kemp, former commander of British forces in Afghanistan
President Trump's attack on the Al Shayrat air base in Syria has made the world a safer place.
The Middle East was destabilised by President Barack Obama's poor judgement, which signalled a free pass to despots everywhere. Russia received the green light for intervention in Syria and aggression in Ukraine.
Assad previously used Sarin in August 2013 in an attack at Ghouta.
Despite Obama's declaration the previous year that the use of chemical weapons was a red line, the US failed to respond, with far-reaching consequences for American credibility and authority.
Instead, with Russia and Syria, he agreed the surrender and destruction of Assad's chemical weapons under international supervision.
Ever since then Obama, his secretary of state John Kerry and national security adviser Susan Rice have been bragging about how they ended Syria's use of chemical weapons through diplomacy rather than force.
Tuesday's sarin attack on the town of Khan Sheikhun exposed their miscalculation and naivety.
Not only was Trump's counter-attack legitimate, lawful and proportionate, it was vital for global security.
Chemical weapons are not necessarily more effective than conventional munitions in terms of carnage and destruction.
But just as the images of suffering cause revulsion around the world, they lead to blind panic and unparalleled fear among the population in potential target zones.
Assad's intention was not only to kill but also to violently deter Syrian rebels from continuing the fight against him.
He had grown used to Obama-era inaction. From Trump he expected hot air and angry tweets, not an airbase levelled by a storm of cruise missiles.
It is unlikely he will repeat his mistake. He knows that, if he does, the fist will punch harder next time. Trump's ambassador to the UN, Nikki Haley, has made it clear that while the US does not want to attack again, it is ready to do so.
Putin's response has been to rattle his sabre. Predictably, he sent a frigate to the Mediterranean at flank speed.
But he had been quick to distance himself from Assad immediately after the Khan Sheikhun attack and did not use his air defence systems deployed in Syria against the incoming missiles.
Putin will continue his habitual diplomatic antagonism against the West, but he will also reconsider whatever belligerence he may have in mind for eastern Europe. And he will not be contemplating military confrontation with the US.
Trump's message was not just for Assad and Putin. It was also a warning to Iran, China and North Korea. America's regional allies, especially Saudi Arabia, Egypt, the UAE, Qatar, Jordan and Turkey, have also received a signal. They became increasingly fearful as Obama demonstrated he was no longer willing to stand by them, but instead was backing their enemy Iran.
America's new-found resolution has left them reassured. But the week's events in Syria have cast the spotlight on another, even greater, concern.
The reason President Obama failed to respond to Assad's Ghouta attack in 2013 was that he was terrified military action would anger Iran and jeopardise the nuclear deal he was pursuing.
Despite Obama's certainty that his arrangement over Syrian chemical weapons would be honoured Assad inevitably reneged – as became horrifically clear on Tuesday.
His despotic Iranian puppetmasters are just as certain to cheat on the nuclear agreement.
President Trump must now deal with that before it's too late.
THE POLITICIAN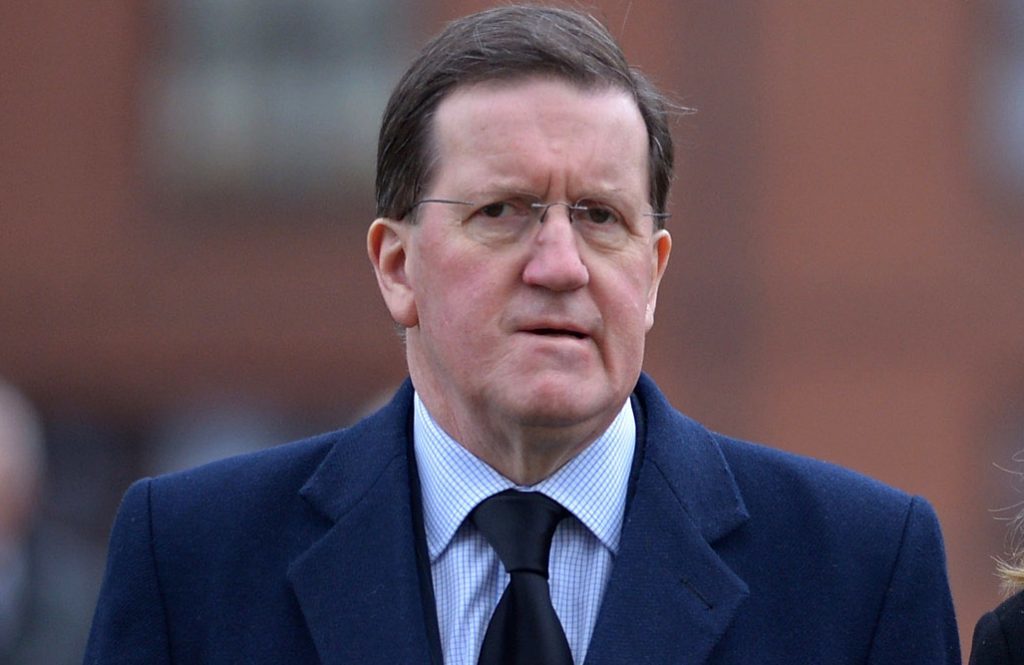 By Lord Robertson, former defence secretary
In August, 2013, Prime Minister David Cameron and President Barack Obama stood back from taking action when Syria's President Assad used sarin gas on his people.
It was a time of shame for the West and it opened the door to renewed horrors.
This week Assad again used deadly chemical weapons on his own citizens and we watched children choking to death in their beds.
The world was outraged. But this time anger turned to action.
Not before time.
The US missile attacks on the Syrian airbase was a signal to the dictator in Damascus that he has to reckon with civilised people saying red lines mean red lines. If he uses these outlawed weapons again, the consequences will be even more severe.
More than half a million people have died in Syria so far.
Millions have been exiled to neighbouring countries and thousands have perished in their escape from war.
Still, with Moscow's support, Assad continued to persecute those who remain.
All peace efforts have failed. War planes attack hospitals and schools. Barrel bombs rain down on areas which still stand against Assad's evil regime.
Up to now, thanks to that fatal decision in 2013, we have had to stand back as the carnage of Allepo, Homs and other cities fills our TV screens.
But a new resolve has been stirred by the sights of those suffering and dying from a kind of gas warfare outlawed since the First World War.
US defence secretary Jim Mattis, a recently retired general, knows the power of military action – and knows the perils of not acting when it is needed.
He also knows military action is only a last resort – when all diplomacy has failed and when red lines have been crossed.
His influence this week on President Trump will have been decisive. To have done nothing would have been a betrayal of not only the people of Syria but would have encouraged more of this carnage.
To have stood back once more would have left the Middle East – and hence the wider world – in much greater danger.
As Britain's defence secretary I made a tough military decision to save lives.
In Kosovo in 1999, Serbian leader Slobodan Milosovic's killers were on the rampage.
Some people who should have known better told us that to attack was "unpardonable folly".
But we did act, thousands were saved and when I received Kosovo's highest honour last year I saw the gratitude of people who survived because of us and now thrive in peace.
So the responsibility for the US attacks this week, as well as for the disgusting death strikes on the innocents, lies fully with Assad and his cronies.
One day, they will be called to account for the nightmares they have created.
They have blood on their hands. But this weekend they know that the world will not again pass on the other side of the street.
I repeat: not before time.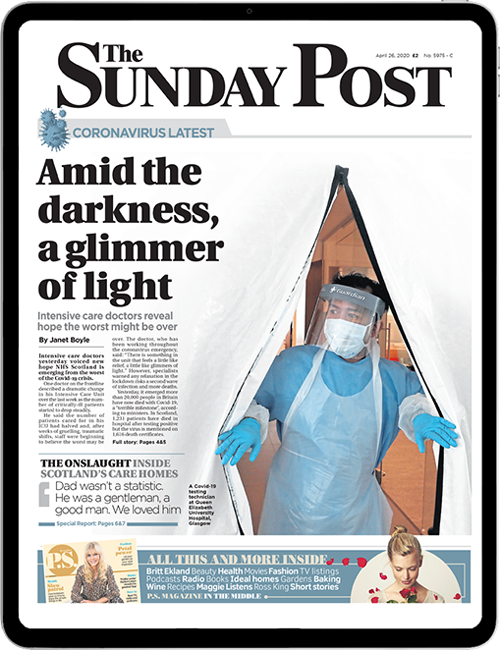 Enjoy the convenience of having The Sunday Post delivered as a digital ePaper straight to your smartphone, tablet or computer.
Subscribe for only £5.49 a month and enjoy all the benefits of the printed paper as a digital replica.
Subscribe