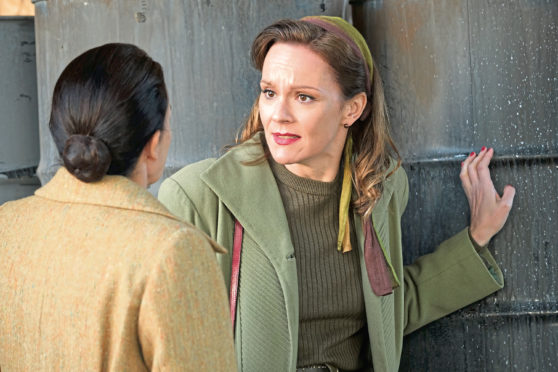 Rumours of the demise of crime drama The Bletchley Circle have proved to be very premature.
The ITV drama, about a group of female code breakers who set about using their skills to solve crimes after the Second World War, was axed after a couple of series but is now back in the 1950s with a transatlantic twist.
Having shown it's international appeal, it was subsequently developed in conjunction with Canadian television and has returned as The Bletchley Circle: San Francisco.
"It's a bit shinier and less dark in this new incarnation," said Rachael Stirling, 41, who plays Millie Harcourt in the show.
"It's lighter now and it's a perfect Friday night telly. But, my goodness, they work long hours in Canada.
"We always had a lot to do and they'd call the last hour of shooting every day the Bletchley Blitz.
"It was always a scramble to get it all done, and that's invariably when I get the giggles really badly. I had to say some line about Howard's odometer, and it came to 8 o'clock at night and I just couldn't say the words.
"We were properly heaving with giggles, all of us crying, mascara rolling down our cheeks. It's those kinds of moments of total release that are always my favourite.
"When the set is infused with chaos, it's a happy moment for me."
Rachael and Julie Graham are the two original stars, joined in this version by a couple of actresses from across the pond, Crystal Balint and Chanelle Peloso.
Rachael says she was more than happy with the new ensemble and loved that one of the crew dubbed the super-smart team "superheroes with handbags".
Bletchley is just the first of a double bill of ITV dramas for Rachael, who has a two-year-old son, Jack, with musician husband, Elbow frontman, Guy Garvey.
She is teamed up with Rob Lowe in upcoming six-part cop series Wild Bill. The former West Wing star plays a fish out of water American policeman working in this country.
"He is in such demand," said Rachael. "He is also an author and on his days off he was going to book signings. He actually flew back to America for that one weekend and was back on set first thing on Monday morning."
Rachael has aslo been learning lines for her role in the David Hare play, Plenty, at the Chichester Festival. But that has at least let her spend time at home with Jack.
"I love being a mum and this is a magic time to be with him," added Rachael.
The Bletchley Circle: San Francisco, ITV, Fri, 9pm.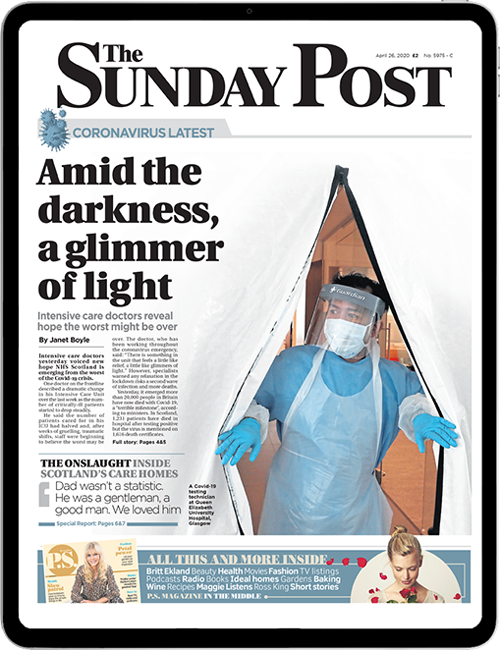 Enjoy the convenience of having The Sunday Post delivered as a digital ePaper straight to your smartphone, tablet or computer.
Subscribe for only £5.49 a month and enjoy all the benefits of the printed paper as a digital replica.
Subscribe