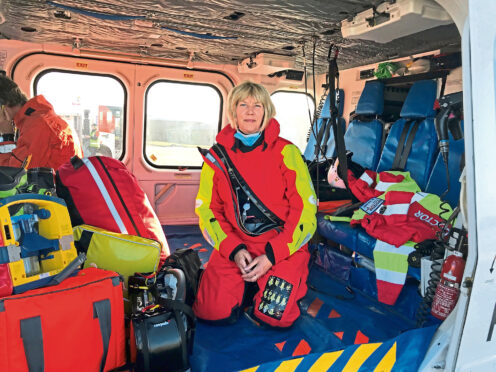 Medics are "beyond breaking point" even after receiving a trauma support system pioneered by soldiers on the frontlines of Afghanistan and Iraq, according to a leading emergency medical expert.
Dr Pamela Hardy, who works with the air ambulance carrying out roadside surgery, said pre- hospital care staff received Trauma Risk Management (TRiM) – a technique developed to help traumatised soldiers after booby-trap bomb blasts in Helmand.
She revealed it was still not enough as staff were struggling to cope with the extreme rigours of the job – and some have taken their own lives.
Hardy is chair of the Royal College of Surgeons of Edinburgh's faculty of pre-hospital care which includes paramedics, doctors, nurses, first responders and remote medics.
She said: "It is a difficult and demanding job and we all go into it because we are so passionate about it. But then we have seen the pressures the whole system is under and that has been focused by the pandemic.
"We have an emotional workload. I think we are at breaking point. We are seeing more patients who are sicker coming out of the pandemic. People are really struggling, there is a huge burden of emotional distress. It takes a toll and we see staff suffering.
"We see people retiring early and sadly we see people taking their own lives. People are not being given the chance to recover so it's worse than it has ever been."
Hardy said medics in frontline emergency roles were given TRiM support when they were struggling with trauma witnessed at accidents and crime scenes.
Her team provided medical support at the Stonehaven rail crash two years ago when three people died, and the Glasgow hotel attack in 2020 which saw the attacker shot dead by police and left six others injured.
TRiM practitioners are trained to carry out an interview with a potentially traumatised member of staff to identify risk factors which increase the chances that someone may suffer poor longer-term mental health. It takes place around 72 hours after a medic has witnessed a traumatic incident.
People who score highly on this initial interview are provided with extra support by colleagues and line managers. Another interview is then carried out a month later and if they are still suffering they will be encouraged to seek a professional assessment and treatment.
Pioneered in Afghanistan and Iraq, the technique was used in a number of units including the Royal Regiment of Scotland, Royal Marines and Grenadier Guards for soldiers who had comrades killed or wounded.
Hardy said: "If people are still really worrying about something, we have the TRiM programmes from the military in order to provide more formal support and the escalation that may be needed.
"We do see people developing depression, especially severe anxiety. We see people leave the profession with doctors retiring early.
"Sadly we also see harm to the point of people taking their own lives. We really need to do better than this.
"People are working in difficult circumstances – they're not in an operating theatre or a (resuscitation) room with loads of people around you.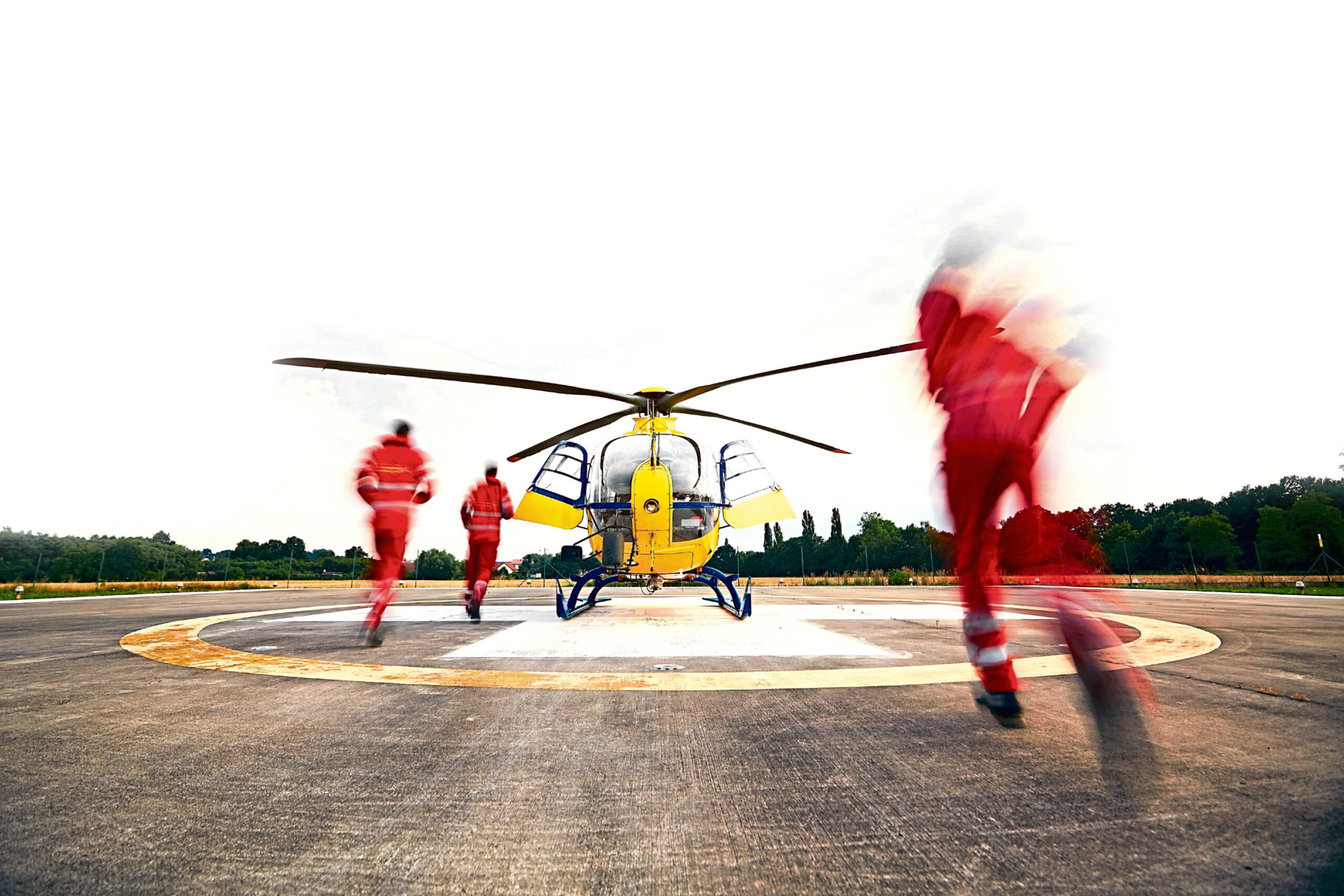 "You are in a field or a ditch. What gets to people is that they have cared so much and really want to get things right and to get a different outcome when things don't go right.
"We are human. Everyone is really tired. Staff feel as if they are unable to give 100% as they are so exhausted."
She said health chiefs have to look after their frontline staff by taking care of so-called secondary stresses such as avoiding placements away from home, providing places for quiet and rest, supplying hot meals and cold water, and ensuring people are paid on time.
Hardy and her faculty have made recommendations to improve working conditions for emergency workers and prevent a major workforce crisis.
She added: "It's true that small things can tip people over the edge. There is a need to recognise early signs. We need measures such as proper peer support networks rather than just a daily email with a link to a website.
"The pandemic has accelerated the very real need for additional social, peer and managerial support, training, and professional supervision among healthcare workers. Staff have continued to provide a 24/7 service throughout the pandemic and are now beyond breaking point.
"We hope the recommendations are high on the agenda of all healthcare employers and form an effective guide to improve working conditions for our membership, the wider pre-hospital community, and all those working in healthcare."
Despite the trauma of the job, there were still rewarding moments. Hardy said: "I have been to some really humbling jobs where somebody has died at the scene of an accident.
"We have done all we could and relatives have actually been there. I remember once, the road was closed, sitting on a crash barrier with a relative breaking that bad news.
"I was explaining who we were and that even with the patient in our emergency department, there was nothing more we could do.
"Being part of that is one of the most humbling and rewarding things you can experience. That is why we do what we do."
The Scottish Government said: "In 2021 to 22, we have made £12 million available to support the mental health and wellbeing of the workforce. This includes £8m from the NHS recovery plan and £4m as a result of winter pressures to provide support for staff wellbeing focusing on physical and emotional needs.
"NHS Scotland staffing is at a record high level following 10 consecutive years of growth with overall staffing up by over 22% since 2007 and more staff per head than in England."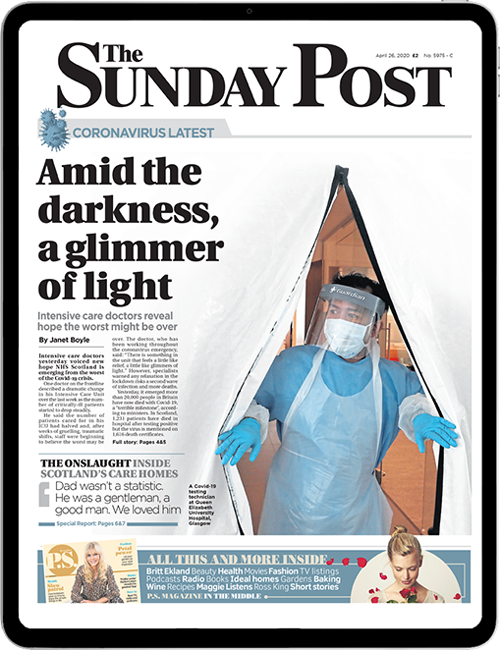 Enjoy the convenience of having The Sunday Post delivered as a digital ePaper straight to your smartphone, tablet or computer.
Subscribe for only £5.49 a month and enjoy all the benefits of the printed paper as a digital replica.
Subscribe