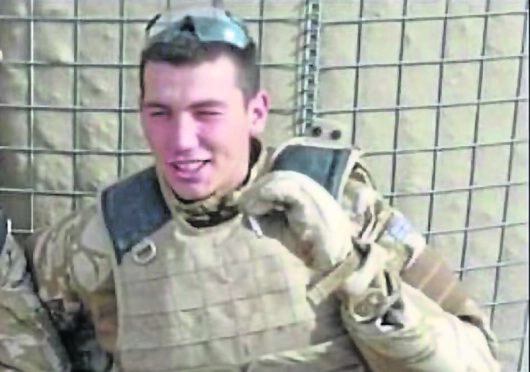 Twenty years after the 9/11 attacks, the war on terror is far from over, experts warn.
Specialists believe that, while the West's intelligence services and security systems are stronger than they were in September 2011, it remains impossible to stop every terrorist.
The sobering assessment came as leaders around the world yesterday paid their respects to those who died on September 11, 2001 and in all the years since as the repercussions of the jihadists' attack continue to reverberate. In London, Prime Minister Boris Johnson warned that the threat of terrorism remained.
At a memorial event at the Olympic Park the prime minister said in a recorded message that, despite this, people refused to live their lives in permanent fear. He said: "The fact that we are coming together today, in sorrow but also in faith and resolve, demonstrates the failure of terrorism and the strength of the bonds between us."
Johnson, who was marking the anniversary from Chequers, said recent events in Afghanistan had only strengthened people's belief in freedom and democracy.
And, in a message on a card in Grosvenor Square, he said flowers laid were "in remembrance of those taken from us on 9/11, and in defiance of those who would have us live in fear".
Tony Blair, prime minister at the time of the attacks, also spoke in a recorded message. He said the thinking of the 9/11 terrorists was "filled with hatred, an ideology at violent odds with a world seeking to flourish across boundaries of faith and culture".
It is as "flawed and irrational" today as it was 20 years ago, he added.
Afghan interpreter who found sanctuary in Scotland: 'The Taliban shot three of my father's neighbours. No one knows why'
But one of Scotland's leading experts on international security said the threat remained clear and the West's struggle against terror would continue.
Professor Rick Fawn, of the School of International Relations at St Andrews University and co-editor of Global Responses To Terrorism, said: "This war is not and cannot be over. It is an existential war – that is, against an idea, a phenomenon, something intangible, even if it takes the form of, for example, al Qaida. It can and will continue to take multiple forms."
Fawn warned terrorists could wait years to strike again. He said: "Our intelligence levels are better than 20 years ago but cannot possibly recognise every terrorist who would act on their own. Osama bin Laden and al Qaida were on government radars before 9/11, and still managed to conduct the attack on the Twin Towers and kill 3,000 people."
The withdrawal of Western forces from Afghanistan to coincide with the 20th anniversary of the 9/11 attacks saw the Taliban quickly seize back control, prompting fears the country will again provide safe haven for al Qaida, the terrorist network the invasion of Afghanistan was aimed at eradicating.
Meanwhile, former MI6 chief Sir Richard Dearlove, who headed the Secret Intelligence Service between 1999 and 2004, said the 2001 attacks had "shocked and terrified in equal parts". Yesterday, at the ­memorial event in Olympic Park, he said: "We had reason to expect a major terrorist attack but, tragically, intelligence did not indicate where or when precisely."
He said the atrocities were an "assault of unprecedented ruthlessness and ferocity on our society and on our values".
Within 36 hours of the 9/11 attack, he was travelling to Washington with senior intelligence and security officials on the only flight allowed to cross the Atlantic as US airspace was closed in the immediate aftermath.
He recalled that, as he flew over New York and Washington, "the plane descended over the still-smoking ruins of the Twin Towers".
Sir Richard said: "We felt we were on the cusp of a global terrorist offensive against the West's interests, wherever they might be located."
The war in Afghanistan was not worth the death of my son and the loss of all those other working-class lads. They were cannon fodder
He said the work of the security services was still vital. "Their successes largely go unacknowledged," he said, "but they are among the first to be blamed when things go badly, as they must do sometimes when the nature of the threat stretches from large-scale conspiracies to lone wolves, and their targets are infinite and random.
"To be able to stop terrorist attacks you have to gain the courage to risk mistakes, even serious ones. The choice between intervention and gaining more intelligence is always a fine one."
Meanwhile, experts yesterday warned the West's war on terror was far from over. On Friday MI5 Director General Ken McCallum said there was no doubt the return of the Taliban would have heartened and emboldened extremists, and warned of the potential return of al Qaida-style terrorist plots.
"Even though those directed plots and centrally organised bits of terrorism take a bit longer to rebuild…overnight, you can have a psychological boost, a morale boost to extremists already here, or in other countries," said McCallum.
"So we need to be vigilant, both for the increase in inspired terrorism, which has become a real trend for us to deal with over the last five to 10 years, alongside the potential regrowth of al Qaida-style directed plots."
A similar warning came from the former head of the UK Armed Forces. General Lord Richards said the return of the Taliban in Afghanistan raised the prospect of "another 9/11".
"We've now been pitched back into a dark period, which we somehow have to manage," he said."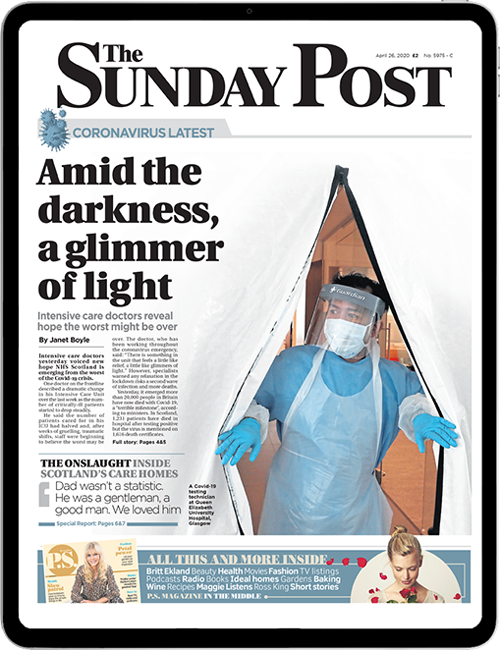 Enjoy the convenience of having The Sunday Post delivered as a digital ePaper straight to your smartphone, tablet or computer.
Subscribe for only £5.49 a month and enjoy all the benefits of the printed paper as a digital replica.
Subscribe