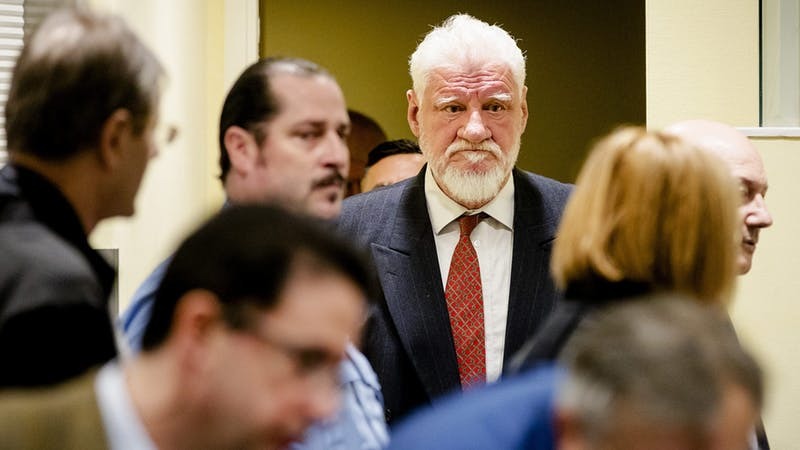 A war crimes convict who claimed to have taken poison during a UN court hearing has died, according to Croatian state TV.
Slobodan Praljak, 72, drank from a bottle shortly after appeal judges confirmed his 20-year sentence for involvement in a campaign to drive Muslims out of a would-be Bosnian Croat ministate in Bosnia in the early 1990s.
Dutch police refused to comment on the TV report based on "sources close to General Praljak".
Nenad Golcevski, spokesman for the International Criminal Tribunal for the former Yugoslavia, when asked by AP if he could confirm the death, said: "I have no information to share at this point."