TWO-THIRDS of all fridges in the UK are too warm, according to a report from official food waste advisory body Wrap.
They should be set at between 3°C and 5°C but as many as one third have temperatures of above 9°C.
The Government's Food Standards Agency highlights listeria, which can cause serious illness or even death, as one of the main reasons for the 5°C recommendation. Listeria grows almost twice as fast at 8°C as it does at 5°C.
Put a thermometer in a glass of water in the fridge overnight and check the temperature the first time you open the door.
Most fridges have dials that don't correspond to specific temperatures but the usual rule is the higher number, the colder the temperature.
Take a look at your fridge today and ensure your festive foodstuffs are stored in the best places.
Put fruit and veg together in any separate storage drawers. Ripening fruit gives off ethylene, which can cause other foodstuffs to rot.
Your turkey, ham and prawns should go at the bottom so any liquid spills don't taint products below.
Dairy should be stored on the top shelves or in the door for big bottles.
If you have bought a selection of cheeses then seal them in a plastic container.
Avoid the temptation to jam everything in until the fridge is totally full, as cool air needs to circulate to keep the food at a safe temperature.
Leftover turkey, goose, duck, ham, cocktail sausages, stuffing, potatoes and green vegetables should all be OK for two to four days in sealed containers in the fridge.
Gravy will store for one to two days and cranberry sauce for up to 12 days. If you don't think you'll use them by then but don't want to waste them then most will store in the freezer for three months.
Reheat any leftovers until piping hot throughout and don't reheat more than once.
Cool any leftovers as quickly as possible before putting in the fridge. That should preferably be within 90 minutes. Bacteria grows rapidly, especially in warm Christmas Day kitchens.
In such conditions 1000 germs can become a million in just a couple of hours.
Divide up the remains of your turkey – which would otherwise take longer to cool – into shallow containers to speed up the temperature drop and avoid the bacteria clostridium perfringens spoiling the bird and causing food poisoning.
The sausage and bacon in pigs in blankets may have the same bacteria but, being small, they'll cool down quickly meaning you can get them in the fridge sharpish.
Don't be tempted to refrigerate leftovers that are still hot as this will raise the temperature in the fridge and cause bacteria within the food to begin multiplying.
Have space planned out in advance for where the leftovers are going to go, so you're not stuffing things in where you won't find them until many days later.
And use see-through containers that let you know at a glance what you're looking at.
Stick to use-by dates, especially for seafood.
Fresh prawns, cooked or raw, should be kept in airtight containers and refrigerated for three days.
It's reckoned that the average UK household throws away £28 worth of food and drink at Christmas, but sensible use of your leftovers can avoid that unnecessary waste.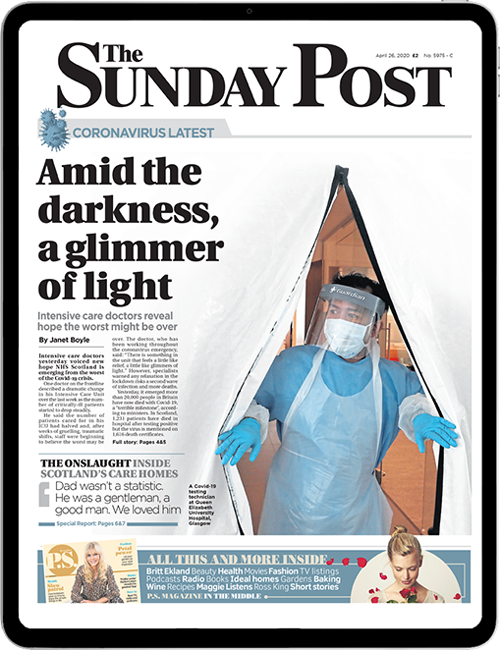 Enjoy the convenience of having The Sunday Post delivered as a digital ePaper straight to your smartphone, tablet or computer.
Subscribe for only £5.49 a month and enjoy all the benefits of the printed paper as a digital replica.
Subscribe