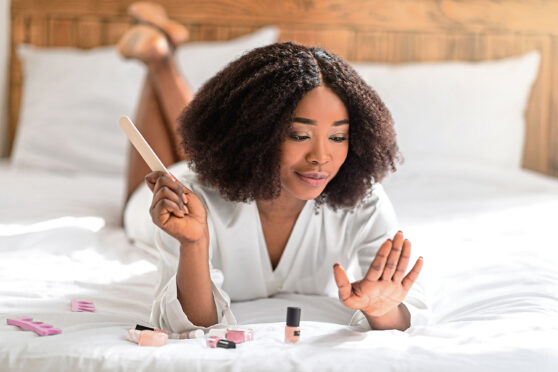 Whether classic French tips or shiny scarlet red, nothing adds polish and glamour to your look than a chic manicure. But broken and brittle nails? Not so stylish.
Here, nail expert Anita Kaushik shares her advice for improving the strength, condition and health of your fingertips, ensuring your next manicure looks marvellous.
Proper prep
If your nails often split and break, particularly after wearing polish or gel, Kaushik recommends switching to a gentler pre-treatment.
She said: "If you have weak nails or wish to avoid peeling, splitting and mottled marks on your nails, try to stay away from acetone-based nail polish removers.
"Acetone contains chemicals that are very harsh on weak nails and can dry the skin that supports a healthy nail. A faster-working alternative is an oil-based, non-acetone formula that removes polish in a matter of seconds and feels very gentle on the nails, and cuticles."
Nourish from the inside out
According to Kaushik, taking a biotin supplement (also known as vitamin H and vitamin B7) can help to boost your nail health, making them grow strong and faster, too.
"Biotin is a member of the B complex of vitamins, which means that it's water-soluble and can be absorbed directly into the blood from your small intestine," explained Kaushik, who works with specialist supplement supplier The Farmassist. "Although, because it isn't stored in your body, you have to make sure you get a daily supply.
"Biotin can be found in foods like sardines, cooked eggs and legumes, or you can take a vitamin B complex or supplement. Biotin is also vital for healthy metabolic, nerve, digestive, cardiovascular, and psychological functions. Try liquid biotin for easier consumption and faster absorption."
Go 'free from'
Kaushik continued: "Look for nail polishes that are "five-free", which means they do not contain formaldehyde, toluene, dibutyl phthalate, formaldehyde resin, and camphor, all of which are potential irritants for the nails. Ensure you take your nail polish off after five days, too, so you can give your nails some downtime before repainting."
File to finish
"Use a soft nail file to keep the edges of your nails smooth, as a rough nail file can cause tears in the skin, peeling and hangnails," advised Kaushik.
"File in one direction and use long, swift strokes – and be gentle! Don't saw back and forth, as this will cause the nail to splinter."
Visit thefarmassist.co.uk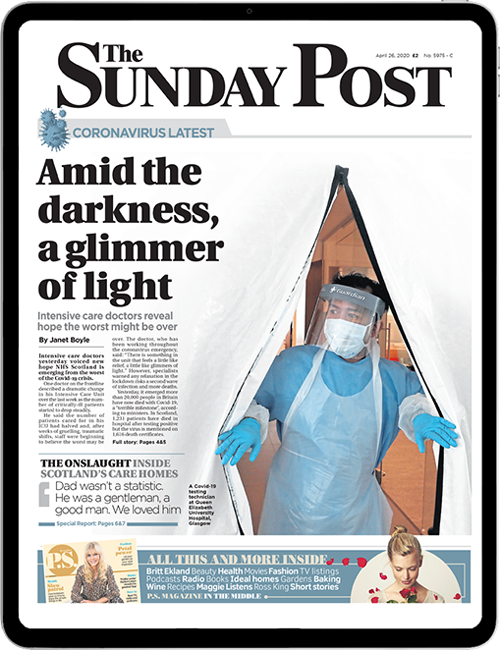 Enjoy the convenience of having The Sunday Post delivered as a digital ePaper straight to your smartphone, tablet or computer.
Subscribe for only £5.49 a month and enjoy all the benefits of the printed paper as a digital replica.
Subscribe