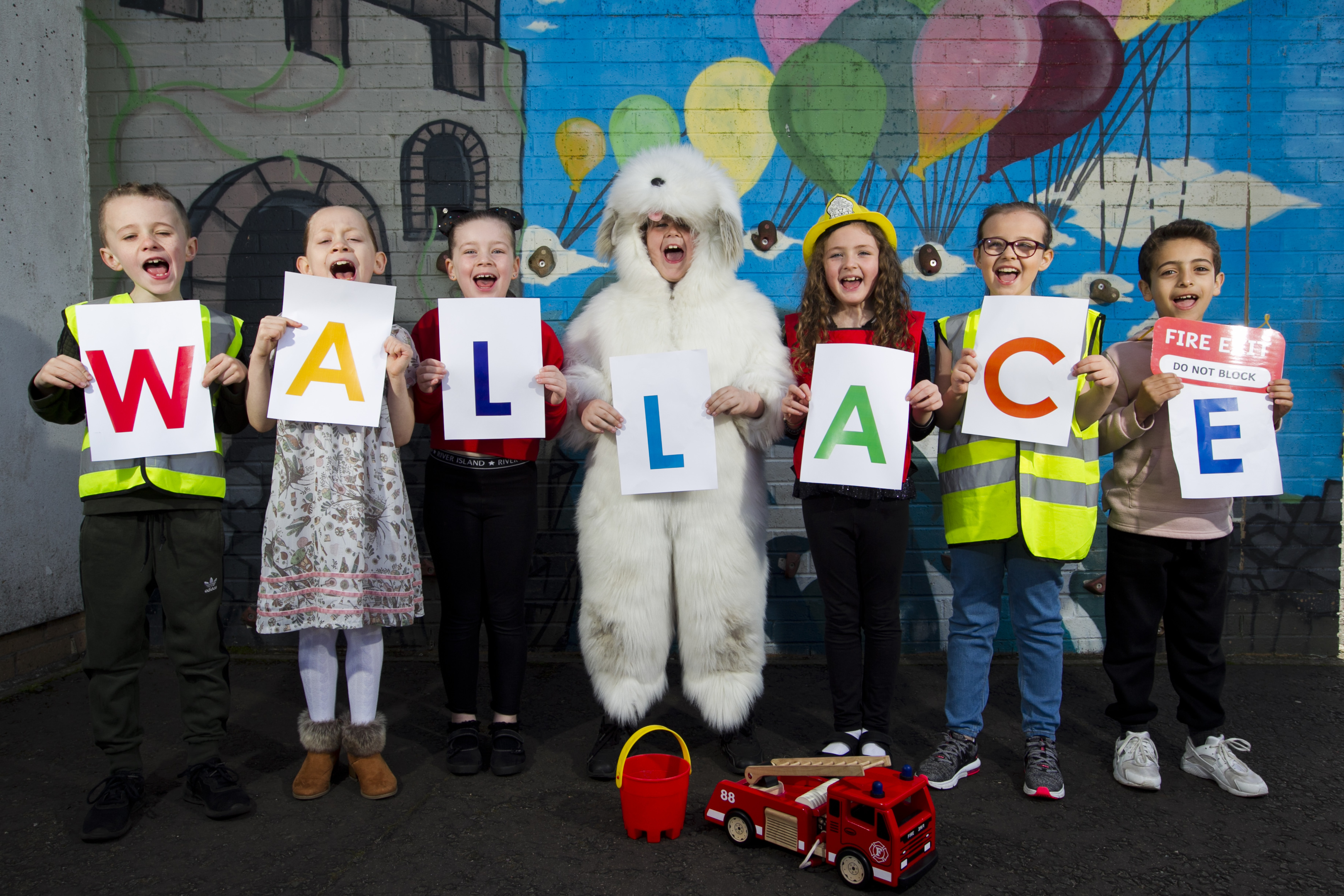 HE was Scotland's first fire dog racing ahead of emergency teams and leading them to blazes.
Now a campaign has been launched in Glasgow to create a bronze statue of Wallace the mascot to salute his life-saving heroics.
After his death, the dog, who was adopted by Glasgow Fire Brigade 124 years ago, was stuffed and is on display in a fire service museum.
But a community group has launched a campaign for a fitting tribute to the brave dog, who had his own special boots to protect his paws from debris.
Spokeswoman Gillian Halliday said: "We visited the Fire Service Museum in Greenock last year and saw Wallace in his glass case.
"We were so taken by his story and bravery we were determined to give him his rightful place in history.
"We teamed up with the pupils at Saracen Primary, and Wallace's story has been brought to life.
"The children have worked so hard to make this happen, it would be great if we can raise the funding."
Evelyn Gibson, head teacher at Saracen Primary School, said: "Edinburgh has Greyfriars Bobby, why shouldn't Glasgow celebrate Wallace the fire dog?
"What started as a way to teach children about the city's heritage has grown arms and four legs. Now everyone wants to see Wallace remembered with a monument fitting his heroic status."
Glasgow's Lord Provost Eva Bolander, who visited the school last week, said: "Wallace was an amazing animal who deserves recognition."
Large scale industry earned Glasgow it the name Tinderbox City, with many losing their lives in fast spreading fires.
While returning to their station in Cowcaddens one day in 1894, the firemen of central division noticed their carriages were followed by what they thought was 'a stray'. Despite all their efforts to dissuade him, the dog stayed and to their astonishment, he would run ahead of the horses, leading the firemen to where the fire was.
The men tried to return Wallace to his rightful owner, a stone mason.
But Wallace, who died in 1902, kept running back to Cowcaddens fire station.
Craig Carenduff of the Scottish Fire and Rescue Service, a station manager in Glasgow, said: "Stories of Wallace are legend. He's been credited with saving lives, finding people in buildings and locating injured firemen. Wallace even had his own set of boots made to protect his paws from burning. He was a hero, the forerunner of the specially trained dogs we use in the service today."
Sculptor George Smith has been working on the project with the groups and reckons a statue could cost around £10,000.