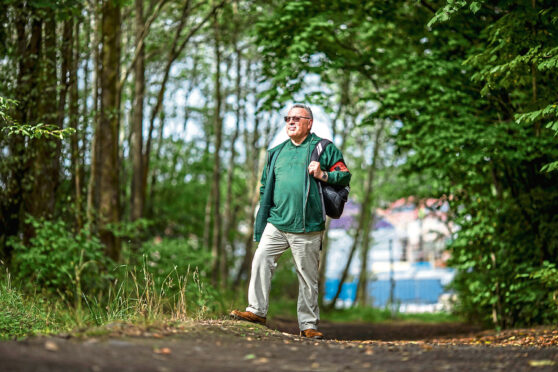 When life gets tough it's important to just keep putting one foot in front of the other – and that's exactly what many of us did during the pandemic.
According to a YouGov poll, during the first lockdown six out of 10 people did more walking than before, with many improving their physical and mental health with each step.
Now, with life slowly returning to normal, a leading charity is encouraging Scots to keep lacing up their trainers, and join one of 650 weekly group walks around the country.
Paths For All, a charity that encourages walking for a "happier, healthier and greener Scotland", support a network of community "Health Walks" led by trained volunteers, which are a great way to get active and socialise.
The free weekly sessions are short and low-impact but, done regularly, lead to long-term highly positive changes.
Research has long shown that a daily brisk walk can help to improve health, including helping with weight loss, strengthen muscles, and reduce the risk of conditions including type-2 diabetes, cardiovascular disease and, according to Cancer Research UK, 13 different types of cancer.
And although we have long been encouraged to walk 10,000 steps a day, new research suggests we could even start feeling the benefit with a few thousand fewer.
A study published this month, found that of those who took at least 7,000 steps per day had a 50 to 70% lower risk of early death when compared to those who averaged fewer steps.
Even with all the documented benefits, the most recent Scottish Health Survey by the government found just under half of adults managed to meet the recommended 75 minutes of vigorous activity or 150 minutes of moderate activity per week.
So, could joining a weekly walking group help us step closer to our health goals? Frances Bain, walking for health manager at Paths For All, says with walks taking place from Shetland to the Scottish Borders there's no excuse not to join up – and make new friends.
She explained: "Our Health Walk projects and volunteers are excited to welcome new walkers along and reap the social, mental and physical health benefits from getting outdoors and exercising with a group of local people.
"Each walk is led by a trained volunteer following Covid-19 government guidelines, and we hope this will provide those who don't yet feel completely comfortable in getting out and about again the reassurance they need."
As well as the physical benefits, walking outdoors can boost mental health, too. For example, research conducted by the Mental Health Foundation Scotland, found 65% of people say that being close to nature improves their mood, while more than four in ten said being close to nature makes them less anxious.
It's a sentiment shared by Annmarie Kirkland, from Stepps, Lanarkshire, who recently joined one of the Paths For All groups. She said: "I get a lot of social benefits from the group – the companionship has made a really positive impact and I started noticing health improvements.
"The group allows people experiencing difficulties to have a designated time every week to meet with like-minded individuals and relate to similar issue and sharing advice. It has been a difficult year for many and walking helped the group come together and reconnect, all whilst doing something positive for our mental, physical and social wellbeing."
Frances Bain added: "If you haven't been active in a while and are looking for some support to get moving, or you've missed connecting with people and are looking for some company, our Health Walks are a great place to start. You'll be sure to receive a warm welcome."
Our lively bunch is full of chatter and laughter
Every Wednesday, Ian Kelly laces up his trainers and sets off to meet the walking group that has, over the past eight years, helped him improve his health – and make new friends.
The 67-year-old, from East Kilbride, South Lanarkshire, joined his local Paths For All's Health Walk after suffering several heart attacks and being diagnosed with post-traumatic stress disorder.
He saw an ad for the group, went along, and has been going ever since.
"You are out in the fresh air, you meet new people, and you get a bit of a routine," explained Ian, who was involved in the 2013 Clutha helicopter crash, which saw him sustain injuries and lose his best friend.
"Walking in the woods, you get to experience spring, summer, autumn and winter. You see nature in all its glory and even a bit of wildlife, like deer. Apart from the benefits of walking, you also get together with people who become friends."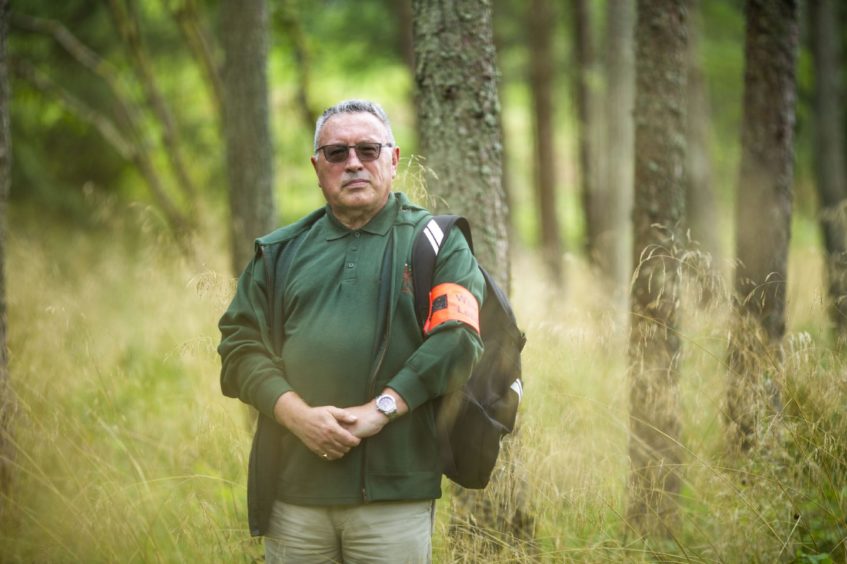 He added: "We start off quite quickly, slow down a wee bit and then speed up again, so it's aimed at stimulating your body and heart without being overly strenuous. You can walk at your own pace and there's always someone at the front and the back of the group – we make sure everyone is well taken care of.
"We are a lively bunch so there's lots of chatter and laughter. But there's no obligation so you can also just have a quiet walk, too."
The walking group has proved so beneficial to Kelly, three years after joining he decided to train to become a Health Walk Leader, which sees him "give people the safe space" he has enjoyed so much over the years.
Kelly says they have continued to attract new members – and there's always room for more. He said: "Since the end of the last lockdown, we have attracted one or two new members each week. Some come for the companionship, some say it helps their mental health. I hope the new members get the same amazing benefits as I have."
---
Visit pathsforall.org.uk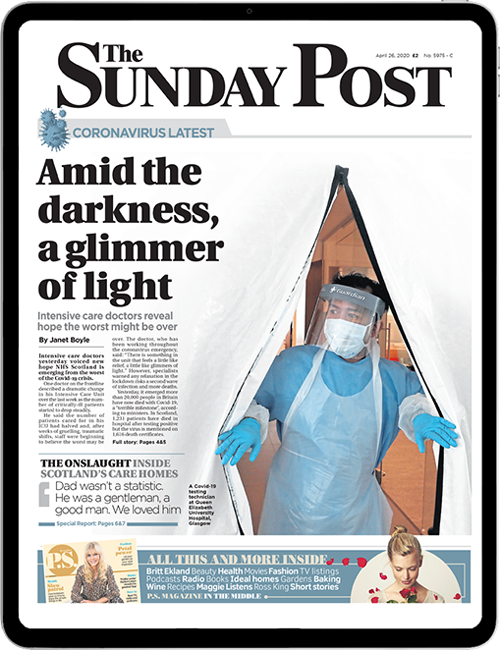 Enjoy the convenience of having The Sunday Post delivered as a digital ePaper straight to your smartphone, tablet or computer.
Subscribe for only £5.49 a month and enjoy all the benefits of the printed paper as a digital replica.
Subscribe