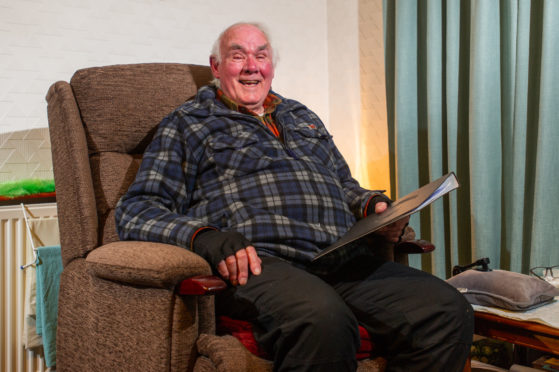 Charles Taylor is finally sitting comfortably after a lengthy dispute over an expensive new seat that had become a real pain in the backside.
In September last year, the 80-year-old, from Dundee, paid £1,020 for a customised armchair from HSL, the Yorkshire-based furniture specialists. "I already had an HSL chair that I was happy with but after having had two hip replacements I was getting acute pains in the small of my back," said Charles.
"I began to think that this might be caused by my chair being too low so I decided to get a new one."
Two representatives from HSL visited his home and brought a sample chair with them. "They took note of my height and other measurements and said that a similar chair to fit my needs would be delivered a month to six weeks later, as it had to be specially made," said Charles.
The pensioner said he paid a deposit and two weeks later, he settled the remaining balance of £714 over the phone.
"I had three separate receipts for payments, all of which stated I would get the chair within six weeks from September 10."
After he agreed to the purchase, Charles, a retired pest control officer, sold his old chair online.
"A lady bought it for her elderly mother but it meant I had no proper chair in the house," he said. "I started using my settee and a foot stool but this soon started causing me further pain in my lower back.
"While I waited for my new seat to arrive I started using a swivel chair that I have for sitting at my desk and laptop which seemed to do the trick."
Six weeks after he had ordered the new chair, Charles noticed HSL had printed the wrong mobile phone number for him on the receipts.
He called the firm to point his out and was assured that his details had been updated.
However, four months after he ordered the chair, it still hadn't been delivered. "I began to think that they must have forgotten about it," he said. "By this point I wanted to cancel the order but I was worried that I would lose my deposit."
At this point, Charles contacted Raw Deal and we asked HSL to look into the matter.
Steven Stewart, the firm's customer care operations manager, moved quickly to resolve the issue. He said: "It is sad reading about the difficulty this customer has had to receive their order, this is not typical of the kind of service customers receive from us.
"I have contacted the customer who has now had a refund and we will be providing him with the chair free of charge."
Charles has his £1,020 back in his bank and has also taken delivery of the bespoke new chair.
"What a result this is," he said. "I am delighted. I can't thank Raw Deal enough."