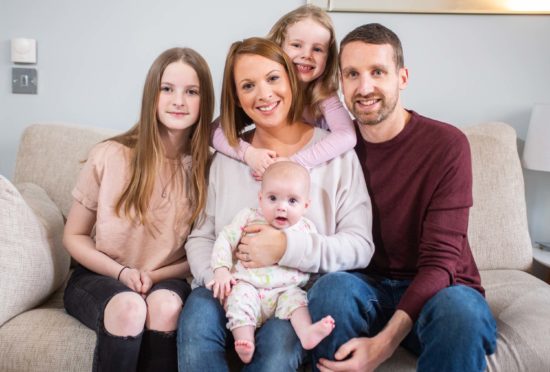 It is a guilty pleasure, a sneak peak into someone else's home, a quick nosey into how other lives are lived.
Fly-on-the-wall TV has surged in popularity but, online, video blogging – vlogging – allows us to tune in all day, every day as a new generation of stars detail their lives, pixel by pixel.
Whether it's the contents of Mrs Hinch's cleaning cupboards or Joe Wicks' healthy eating habits, there's something fascinating about being invited to share other people's lives, seeing where they go, what they do and, most importantly, what products they use and recommend.
In recent years, digital influencing has become one of the most popular industries globally, forecast to be worth £10 billion this year.
But Scotland's biggest exports in the vlogging stakes, such as YouTube make-up sensations Jamie Genevieve and Kate La Vie, were making videos from their homes years before it became a trend.
"A couple of the biggest vloggers in the UK are actually from Scotland – and were early adopters of the trend, long before it was popular," said Sara McCorquodale, who runs digital trends platform CORQ. "Since the explosion of YouTubers back in 2016, we've seen a huge increase in the number of Scots opening up their homes and their lives online, and many of them have turned it into an alternative career.
"For many people, particularly working mums, it has become a full-time job – and, if you're at the top of your game, one that can pay handsomely."
A few years ago, the Fyre Festival scandal brought social media influencers to wider awareness when the likes of reality TV star Kendall Jenner and supermodel Bella Hadid were enlisted to promote the ultimately ill-fated music festival.
Supermodels were flown out to party on a private island in the Bahamas to publicise ticket sales for the supposedly luxury event, which descended into soggy tents, cheese sandwiches and no bands.
Despite the event's notoriety, brands began to latch on to influencers' marketing powers, prompting new regulations forcing celebs with huge audiences to declare what they were paid to plug.
Figures from marketing platform Neoreach showed the number of Instagram posts using popular hashtags to denote advertising or promotion rose from 1.1 million in 2016 to 3.1 million in 2018. Last year, it was predicted there would be 4.4 million officially promoted posts.
Sara, originally from Gourock but now living in London, said: "Companies are increasingly ploughing money into influencer advertising.
"In fact, vloggers can earn ­thousands of pounds per post, and up to £20,000 per product they promote.
"But it's hard work to make it as a YouTuber. To be a success commercially takes dedication and commitment, and a real connection with your followers. It's not just about sitting in your flat with a camcorder."
She added: "Scottish influencers are very interesting and different to those in other parts of the UK, and that uniqueness is part of their success. I think it's because they are straight-talking.
"People tune into their frankness, and that makes them popular not just in Scotland but internationally as well. Like Jamie Genevieve. In 2018, one of the most popular search terms when it came to lipstick according to Google data was her own brand, 'Jamie Genevieve Lipstick'.
"She's doing amazingly in this business and it's because she's very real." It's this realness that strikes a chord with followers – and consumers, according to Dr Noreen Siddiqui, senior lecturer in marketing at Glasgow Caledonian University.
"We're moving towards visual communication," she said. "Rather than reading about it, people want to see it. I don't think 10 years ago anyone thought this was the way we would shop.
"But figures show 20% of purchases are made as a result of a recommendation on social media. And recommendations are the second most likely way consumers will find out about a product."
Dr Siddiqui said: "Social ­marketing is allowing individuals to give a level of celebrity that would never have been possible without the social media channels we are all familiar with today.
"And brands love them. They look for people with a high level of following and ask them either to be an ambassador, who they can send free products to, or to post promotional vlogs for payment. But most brands are careful who they choose. They want people with the same values and integrity as the brand. They gauge the success not just on the number of 'likes', but also on the number of followers and the number of shares. After all, that's how you extend the reach of the brand."
Dr Siddiqui said many companies were now putting more money into digital advertising than traditional methods, such as TV, print and radio.
"Vloggers allow them to target the right consumer segment," she said, "and measure the return on any investment.
"With the average person ­ spending eight hours a day connected to the internet, whether on a computer, their mobile phone or a smart watch, there's a definite move to digital.
"At the end of the day, brands are going to follow what their consumers are doing. And consumers like vloggers because they started off as ordinary people, just like themselves. That really is the key to vlogging success."
---
It's not like TV. I'm real. My family's real. And my followers are real
After years working in nurseries and as a childminder, Amy Simpson, from Aberdeenshire, discovered the world of digital blogging – and a new career path.
"When I was pregnant with Elle and was thinking about what baby products to buy, I would look at videos on YouTube created by vloggers for recommendations and tips," said Amy. "After she was born, I suffered from postnatal depression. I was getting better after seeing the doctor and I started blogging.
"It was something I found helped me on my recovery. Writing and sharing experiences really helped me grow my confidence. It was also good to be part of a community where everyone was sort of helping each other."
Amy moved on from written blogs to posting videos about parenting on her YouTube channel, Amy Being Mum. She was then contacted by Channel Mum, a company that acts as an agent for mummy vloggers.
"They signed me up and I started being asked if I would mind trying out products and making video blogs about them," said Amy. "I enjoyed it, so kept going. And, after a while, I had enough followers to turn it into a job."
Mum-of-three Amy now has more than 20,000 followers on her YouTube channel, 9,000 on Instagram and a further few thousand on Facebook and Twitter. And her channel has had more than a million views.
"I get approached every other day by brands wanting me to promote their stuff, but I'm quite choosy about it and will only share with my audience the things I enjoyed or found useful," she said.
"I've worked with big-name brands like Hasbro toys through Channel Mum. But we do have to declare everything, even free gifts, to the tax man.
"For vloggers, though, gifts aren't really free. Most cost less than the fee we would be paid to promote a product, so giving 'freebies' coverage costs us money! It has taken a while, but I am now earning a salary comparable with what I earned before I started vlogging for a living.
"The benefits are I'm doing a job that I can manage from home and fit around child care, which is great. But it can be a double-edged sword as there are drawbacks too. I end up working early mornings before everyone else is up or late nights – and trying to film something at the kitchen table with everyone coming in and out can be tricky. "
Amy, 35, added: "Vlogging works because people see a real, honest recommendation with a real person, rather than it being orchestrated on TV. To be honest, in the beginning, I didn't give it a second thought that I was opening up my life and my family to the public.
"But then hardly anyone was watching. Now I am very conscious and careful about my kids and their privacy. It does leave you open to trolling, and I have been a victim of that but thankfully most people watch my channel because they like it."
---
UK's top vloggers wield the power
Jamie Genevieve
As a full-time social media influencer, with nearly half a million subscribers on YouTube and more than 800,000 followers on Instagram, Jamie is a leading beauty icon around the world, focusing on make-up tutorials and skin care advice with a Scottish twang.
Kate La Vie
A vlogger with a passion for interior design and a beauty obsession, 26-year-old Kate La Vie has amassed an ­impressive hoard of loyal followers since she launched her YouTube channel in 2010 – with more than six million views.
Eve Fraser
An art student by day, Eve's make-up tutorials, using colour and lots of eyeliner, are causing a stir on Instagram (990,000 followers) and YouTube with 19.5 million views.
Rebecca Meldrum
The mum of three is the face of the hugely successful parenting vlog series, Mrs Meldrum. Rebecca even liveblogged her labour when she gave birth in 2017. Her videos, which have been watched by 106,000 subscribers on YouTube, serve up advice on all aspects of parenting, as well as shopping and home life.