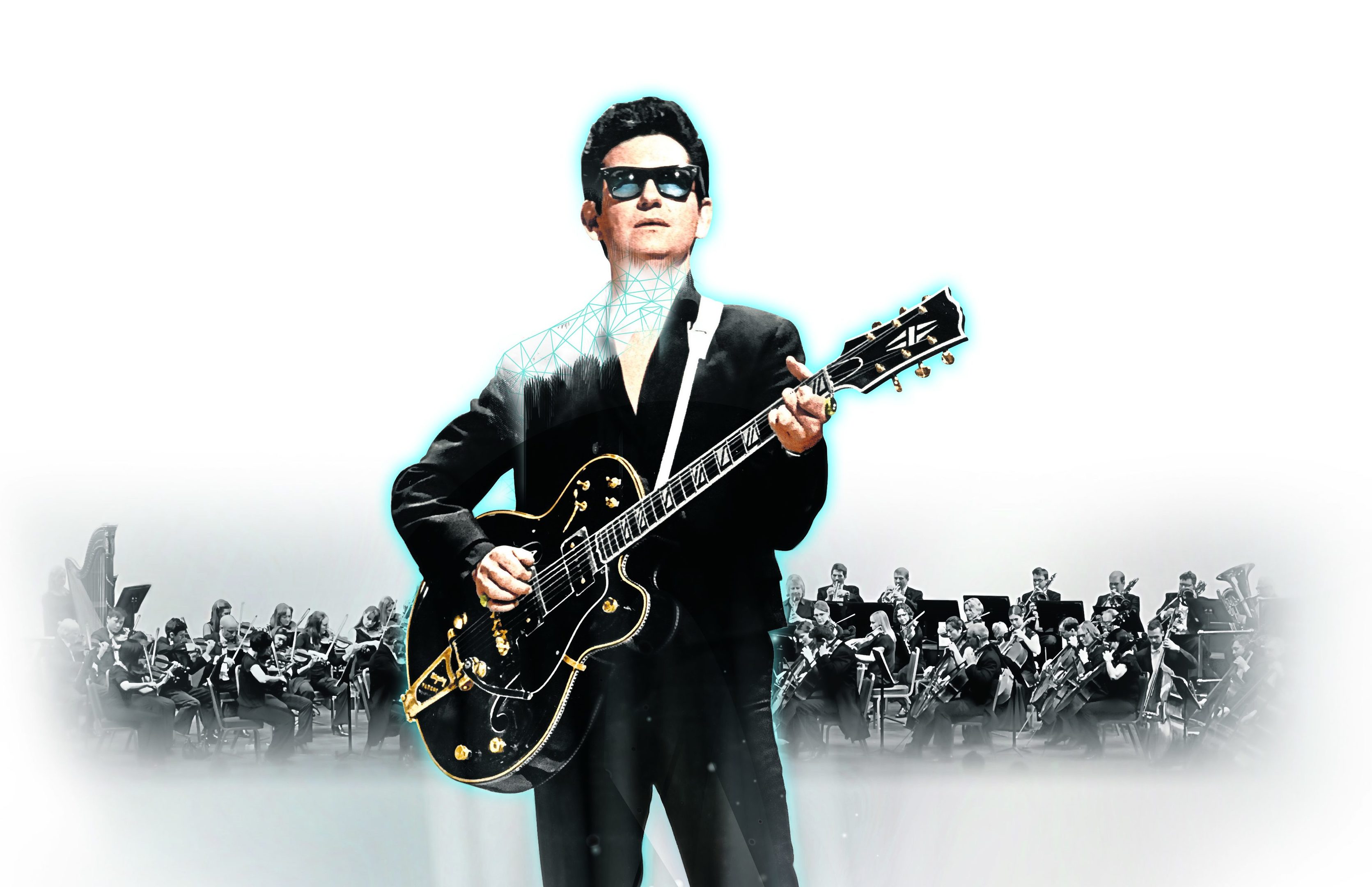 THE son of Roy Orbison yesterday hailed his dad's return to the stage – almost 30 years after his death.
The American music legend, who died in 1998, will come to life again for the world's first concert tour by a hologram.
Fans in Scotland will get the chance to see a life-sized, three-dimensional digital image of the man nicknamed The Big O on stage belting out classic hits such as Pretty Woman, You Got It, Crying and Only the Lonely, backed by a 40-piece orchestra.
His son, Roy Orbison Jr, told The Sunday Post about the spine-tingling moment when he first saw his late dad's all-singing hologram in action recently.
"This is the first time a deceased artist has promoted an album with a live tour," he said.
"I saw it for the first time last week and I certainly shed a tear. I see images of my dad every day but the hologram of him is amazing.
"The creators said that I would see dad walk to the centre of the stage and start to sing Only The Lonely, which was always the first song he played in concert.
"I couldn't believe it when they told me it wouldn't just stay in one place but was going to walk about.
"I kept walking around the hologram to see if it looked real from every angle – and it does.
"It was a very emotional moment and it is the closest we can come to seeing and hearing dad perform again.
"I hope the fans will love it."
The technology has been used before for limited one-off performances. Rapper Tupac Shakur was resurrected for the Coachella Festival in California in 2012, and a likeness of Michael Jackson appeared at the 2014 Billboard Awards.
But rather than use old footage, Roy Orbison In Dreams: The Hologram Tour – coming to Glasgow and Edinburgh in April – will use the latest technology to create a "new" performance.
"The hologram of dad was created using five or six different methods," Roy Jr, a musician and record producer, said.
"It is a composite of a number of images and was created by the same people who did the Michael Jackson hologram, but the technology has advanced significantly since then and uses almost six times as many pixels in HD."
The real star of the show is Orbison's famous haunting voice though, he insisted.
"There are a lot of Roy Orbison tribute acts out there but it is only dad's voice that can bring on those Orbison goosebumps.
"The whole show is built around his voice, as there is no other like it."
Roy Jr said he believed the groundbreaking new technique could open the door for future hologram tours by other deceased greats such as Hank Williams, Louis Armstrong and Elvis Presley.
Even Abba, all of whom are still alive, is planning a hologram tour in 2019.
"It's perfect. We can be on stage while I am home walking the dogs," the Swedish band's Benny Andersson said.
Roy Orbison first delighted Scots fans when he toured with the Beatles in 1963. He last played here the year before he passed away, Roy Jr said.
A new album, A Love So Beautiful: Roy Orbison With The Royal Philharmonic Orchestra, has just hit the charts.
Roy Jr revealed it was a real family affair, with his two brothers Alex and Wesley also involved.
One track even features a contribution by Roy Jr's 10-month old son, Roy III.
"We got the little one to hit an electric guitar on a song and also tap on a tambourine," he said.
"It means there are three generations of Roy Orbison's performing at the same time on the same song.
"Dad would have wept tears of joy if he was still here to see his grandson do that."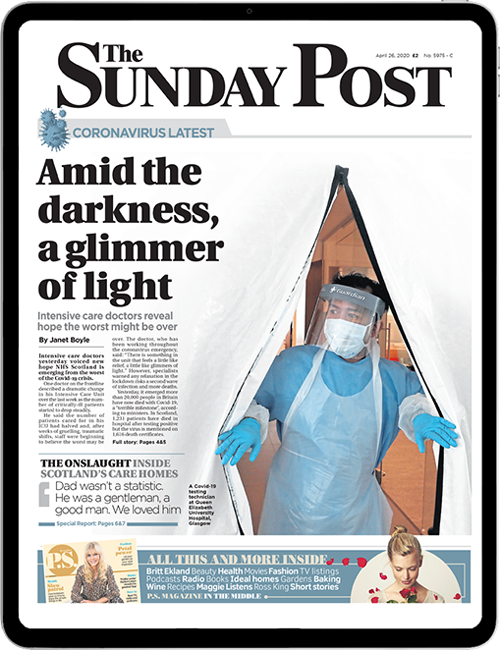 Enjoy the convenience of having The Sunday Post delivered as a digital ePaper straight to your smartphone, tablet or computer.
Subscribe for only £5.49 a month and enjoy all the benefits of the printed paper as a digital replica.
Subscribe