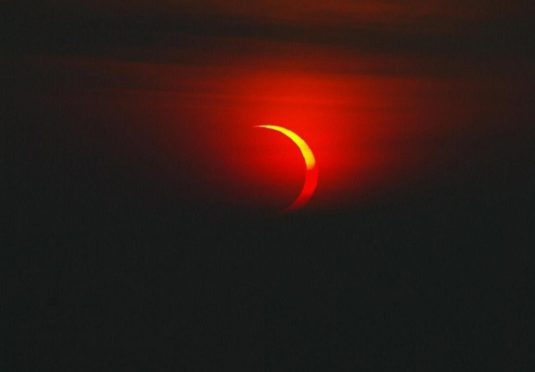 The Shetland Isles are predicted to be the best place to view a solar eclipse on Thursday, June 10, experts have said.
The annular eclipse or 'ring of fire,' will be seen in some parts of the world in full, but it will be a partial solar eclipse in the UK.
Shetland is predicted to have a 39% obscuration – the amount of the sun's disc area covered by the moon.
It is followed by Lochinver at 36.8%, Inverness at 35% and Edinburgh at 31%, all predicted by the BBC's Sky at Night Magazine.
The solar event is to begin shortly after 10am, lasting for more than two hours.
The quality of impact and view of the spectacle will be dependent on cloud cover and how clear the skies are.
Other predictions around the UK for obscuration show Belfast at 30%, Newcastle seeing 28%, Penzance just under 22%, and London expected to see 20%.
This annular eclipse will be seen by people over Europe, Asia, North and West of Africa, much of North America, the Atlantic and the Arctic.
There are between two and five solar eclipses each year with a total eclipse taking place every 18 months or so.
Total solar eclipses are seen every 400 years from any one place on the surface of the Earth.
The last time the path of an eclipse's totality went over the UK was in 1999.
This was one of the most viewed total solar eclipses due to its path falling on areas of high population density.
The next total solar eclipse will take place above the UK on September, 23 2090.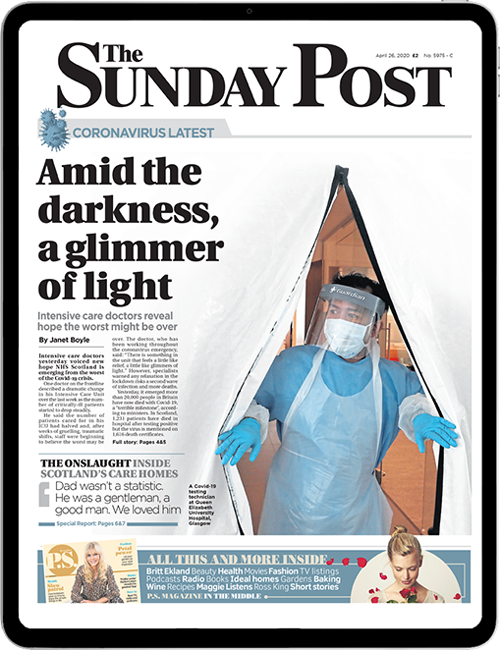 Enjoy the convenience of having The Sunday Post delivered as a digital ePaper straight to your smartphone, tablet or computer.
Subscribe for only £5.49 a month and enjoy all the benefits of the printed paper as a digital replica.
Subscribe