Over a third of young Scots feel under pressure to live up to the lives they see on social media, according to a new study.
The poll, carried out by Royal Bank of Scotland, found that 36% of 18 to 24 year olds claim to feel under pressure to match, equal or better the lives of others as a result of viewing content on social media.
Over one in four (28%) of 25 to 34 year olds also admit to feeling this way, with many also believing that they are under more stress than they were a year ago thanks to social media.
Added to the sense of pressure created by social media, the survey also highlighted the negative impact created by the rise of the "always on" culture.
With phones connected 24/7 and leaving messages unreplied often frowned upon, being available to family, friends, colleagues and clients constantly can take its toll.
Almost 40% of respondents said they felt the need to be "always on" and available to friends, family and their employers, while one in four working Scots (25%) said that they 'often' feel the need to be available 24/7.
This is especially true of millennials (25-34 year olds), where a fifth (20%) of 25 to 34 year olds report feeling this pressure 'all the time', the highest figure across all age groups.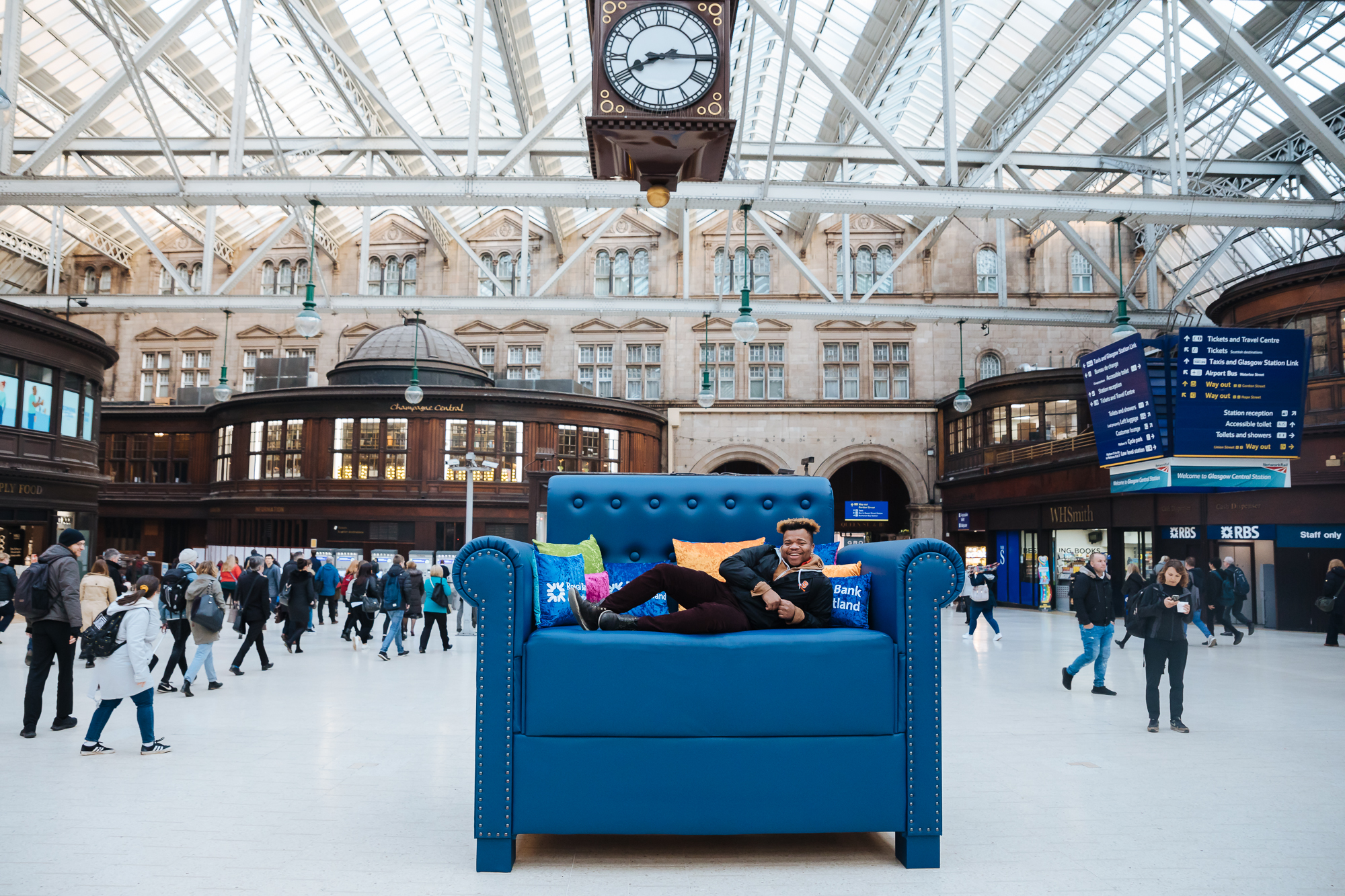 Workplace worries are an issue for millennials as nearly half (47%) of 25 to 34 year old workers fear that it would limit their career prospects if there are not seen to be always available to their managers or company.
This feeling isn't unique to younger workers as more than one in three (35%) Scots agreed with this statement at a national level.
Commenting on the survey results, Dr Kate Orton-Johnson, Senior Lecturer in Digital Sociology at The University of Edinburgh said: "Social media, emails and mobile phones are now part of modern life. They have created new ways for us to connect with each other, to share, to communicate and to bond.
"But as the survey results suggest they also come with pressures and demands that we can struggle to manage and increasingly we are recognising that this level of connectivity can be exhausting.
"Our devices can blur the boundaries between our private and our public lives; for many of us that might mean that the first thing we do when we wake up in the morning and the last thing we do before we go to bed is to look at our phones and check our emails or our social media feeds.
"By doing this we create an environment in which we feel we need and want to be always on and always connected in case we miss out on opportunities, on invitations or on things we have to do. This fear of missing out creates the kinds of stress and anxiety that the results are reporting. This stress and anxiety is exacerbated by the fact that our social media feeds are characterised by carefully curated images of other people and their seemingly perfect lives."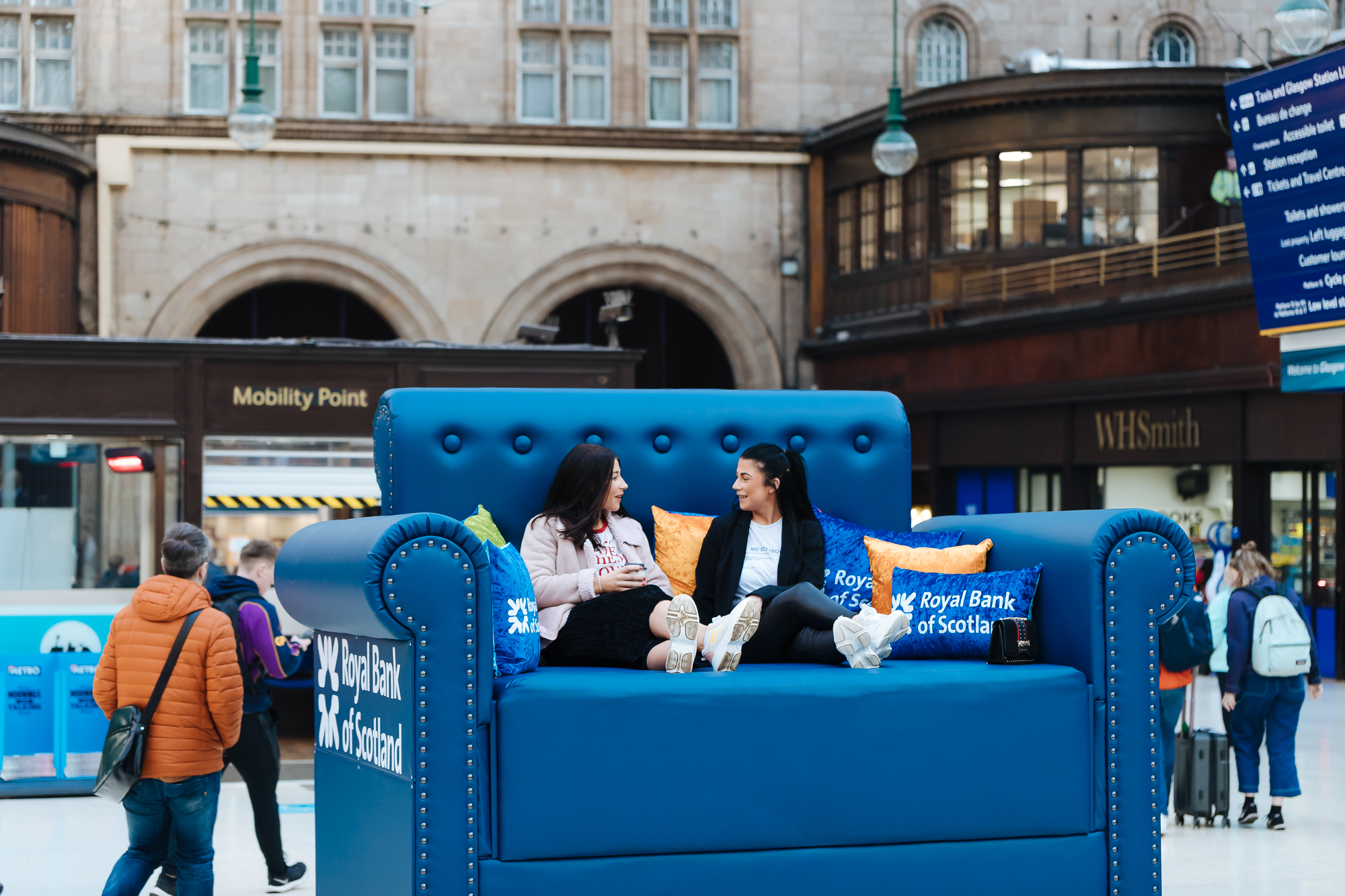 Today, RBS invited commuters at Glasgow Central Station to take a break from being 'always on' on a giant 'Easy Chair' in a bid to highlight the pressures being put on people in the digital age.
Commuters shared their thoughts and feelings on the pressures of social media and being constantly connected.
Dr Orton-Johnson added: "Not only are we feeling overwhelmed by constant connectivity we are also hyper aware of how we are perceived. We watch each other and are aware we are being watched; what social scientists have called social surveillance.
"We often hear about the need for young people to be digitally literate and it is important to remember that this digital connectivity and visibility is not an inherently bad thing. But the feelings of pressure reported here point to the need to think about the expectations that surround our digital activities.
"We need to remember that we are in control of our how we manage and organise our lives and that it is ok and necessary to take downtime. The survey results proves that we need to encourage a better work life balance and work as a society to drive that change."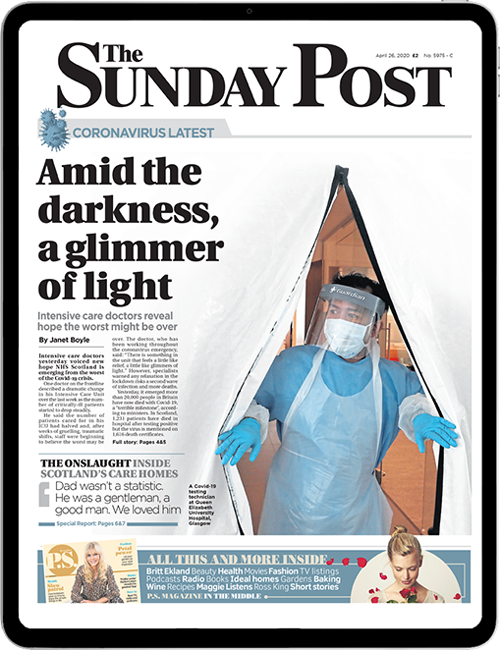 Enjoy the convenience of having The Sunday Post delivered as a digital ePaper straight to your smartphone, tablet or computer.
Subscribe for only £5.49 a month and enjoy all the benefits of the printed paper as a digital replica.
Subscribe