Kelvingrove was filled with the sound of bagpipes on Wednesday morning as a group of young pipers played a special rendition of the Ukrainian national anthem.
The National Youth Pipe Band of Scotland performed the song at the museum and art gallery alongside a rousing version of Flower of Scotland ahead of Wednesday night's World Cup play-off match between Scotland and Ukraine at Hampden.
The performance offered a hand of sporting friendship to the national team and supporters of Ukraine ahead of the match, which takes place with the backdrop of the ongoing Russian invasion of their homeland.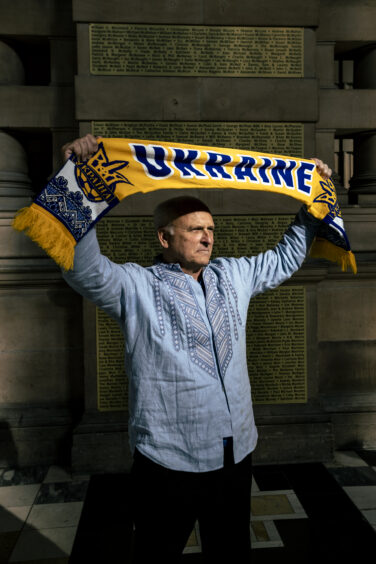 The pipers learned the anthem, known as Shche ne vmerla Ukrainy – which translates into English as Ukraine Has Not Yet Perished – after former Downing Street strategist Alastair Campbell had the idea during a piping lesson with the National Piping Centre's Director of Piping Finlay MacDonald.
Campbell, a keen piper, said: "Music is the international language of the soul and it is terrific that this group of Scottish pipers have learned the Ukrainian anthem and will be playing it as a way of honouring and supporting the people of Ukraine as their football team comes to Glasgow.
"Scots around the world will want Scotland to win the match and go on to qualify for the World Cup finals. But there is also such goodwill towards Ukraine and the people of Ukraine and I am sure many of them will hear about and appreciate this musical gesture. It will confirm once more the enormous support for them in their struggle against the Russian invasion.
"Their anthem is a beautiful piece of music, very soulful and actually quite haunting, and unlike many national anthems it can be played on the single octave scale of the pipes."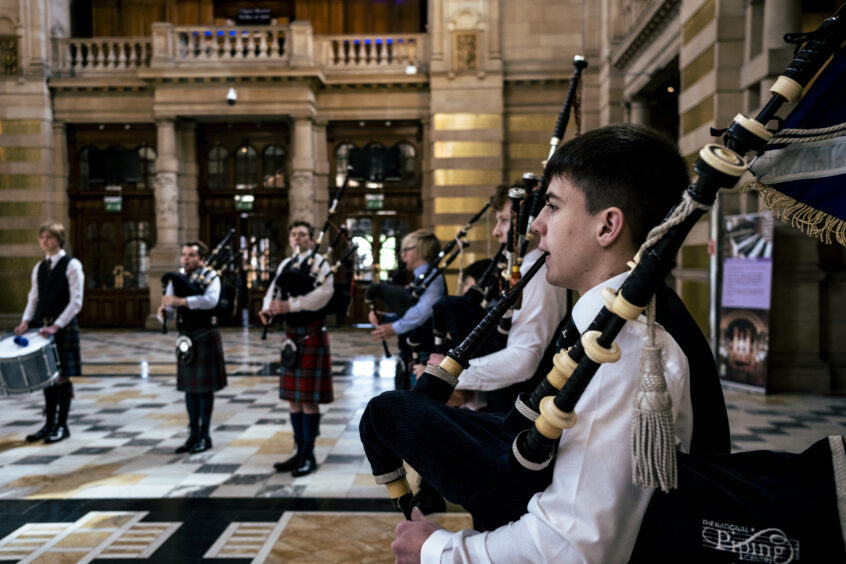 Among those taking in the performance were two men who had travelled to Scotland to support Ukraine in their national team's first match since the Russian invasion.
Marko Bajus, a first generation Ukrainian-Canadian from Toronto, said: "It was beautiful, heart-warming. For us Ukrainians, our anthem is called Ukraine Has Not Yet Perished and those words really resemble what's happening today in Ukraine.
"It's heart-breaking what's happening, I have family and friends who are fighting and what they're going through is very sad.
"Hearing our anthem being played in a beautiful rendition on bagpipes by the young people playing was truly remarkable and brought me a lot of joy."
Also watching was John Babiak, a Ukrainian-American from Denver, Colorado, who has been volunteering in Ukraine over the last two months.
He added: "This is no friendly, even though the Scots have come out to be friendly and embraced our people and our team.
"I've never seen anything like this and it really speaks to how football is the world's sport and it certainly will be emotional.
"We'll all be singing together, I think it'll be a great match and may the best team win!"
The young pipers were delighted to show their support for Ukraine.
Charlie Mack, 13, said: "I'll be supporting Scotland tonight just because I'm Scottish, but I really want Ukraine have a good game, they deserve it. The war makes me feel sorry for them and what they're going through. It's not nice.
"You feel really passionate playing your own National Anthem but Ukraine's is a really upbeat tune and to be honest a little bit more fun to play!"
Eva Seba, one of the snare drummers, said: "It was quite emotional playing the national anthem after everything that's happened. It feels important to play it well as it means so much to so many people. You think about the emotion when you're playing, it feels like a happy tune but there's still a bit of melancholy as you're so aware of what the people of Ukraine are going through.
"As a snare drummer you're very out in the open but it would be pretty obvious if I got something wrong. It's a big responsibility to get it right! It feels like a huge deal, a big responsibility."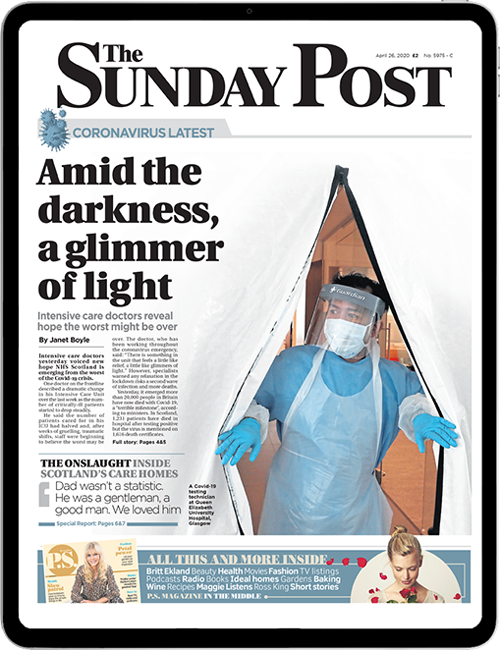 Enjoy the convenience of having The Sunday Post delivered as a digital ePaper straight to your smartphone, tablet or computer.
Subscribe for only £5.49 a month and enjoy all the benefits of the printed paper as a digital replica.
Subscribe