Hannah Miley will be a part of the LEN European Short Course Championships 2019 in Glasgow later this year – whether she's picked to be in the pool for Team GB or is in the crowd cheering them on.
One of the most decorated British swimmers of all time, the triple Olympian has been named as the Official Ambassador for the "fast, furious and intense" event, which takes place in December at the Tollcross International Swimming Centre.
On the road to recovery after a double blow of losing lottery funding and having to undergo ankle ligament surgery, Miley has one eye on what she hopes could be a fourth Olympic outing in Tokyo in 2020.
"I'm getting back into racing just now so being the ambassador is a huge honour," the 29-year-old says.
"For me I'd like to do my very best to try to get as many people as possible to come and support the event and Team GB – or whatever nation they want to support.
"I feel very passionate about swimming and I would just love to keep the legacy going from Glasgow 2014.
"For me to be on the team would be fantastic, I'll do whatever it takes to try to get on that team.
"It's obviously not up to me whether I get selected or not but I'll be here regardless, whether it's on the team as a swimmer or supporting and being the ambassador."
Short course swimming is a fast-paced event, guaranteed to have crowds energised from start to finish.
Competitive, adrenaline-fuelled races are competed in a 25m pool, requiring swimmers to complete more turns.
The Championships, taking place between December 4 and 8, are the latest in a series of big sporting events to head to Glasgow following the 2014 Commonwealth Games.
People Make Glasgow is the city's slogan – and Miley reckons they play a huge part in keeping the legacy of the Games going.
"[Events] keep coming back here because of the way it's hosted," she says. "The people make Glasgow and are what make the events. The volunteers have been incredible in making the event run as slick and smoothly as possible.
"We have the facilities across all sports and I think we have a general pride in having our own homegrown athletes competing and we want to support that.
"We wanted to create a legacy from the Commonwealth Games and we're keeping that momentum going through these events. We're really proud."
Inverurie-raised Miley says Tollcross holds 'many fond memories' for her, with it being where she won two of her Commonwealth Games medals, gold in the 400m medley and bronze in the 200m medley.
She also won bronze in the 400m medley at last year's European Long Course Championships at the same venue.
She says: "We certainly know how to put on a show and create a great atmosphere. The more people we get watching the louder the crowd will be. That affects the athletes massively.
"There's no feeling quite like it, especially having home crowd support. It's very rare that an athlete will experience that at a major event so to have the Championships here is a huge opportunity for any British athlete competing.
"To stand behind that block and hear people chanting your name and hearing that support just lifts you up.
"It makes you swim so much faster – a happy swimmer tends to be a very fast swimmer – so to have that support will certainly boost and lift up the athletes, so the noisier the better."
Events like the Europeans are what it's all about for swimmers, the culmination of gruelling hours in the pool at what most people would consider the middle of the night.
"The early mornings are certainly very challenging but every athlete has their routine, their way of life and doing things," Miley laughs.
"For me getting up at 4:30am most mornings is my routine. Swimmers and athletes in general tend to have their crazy quirks and do what it takes to be the best you possibly can be. If it means getting to early to get into the pool then so be it!"
---
Tickets are on sale for the event at euroswim2019.com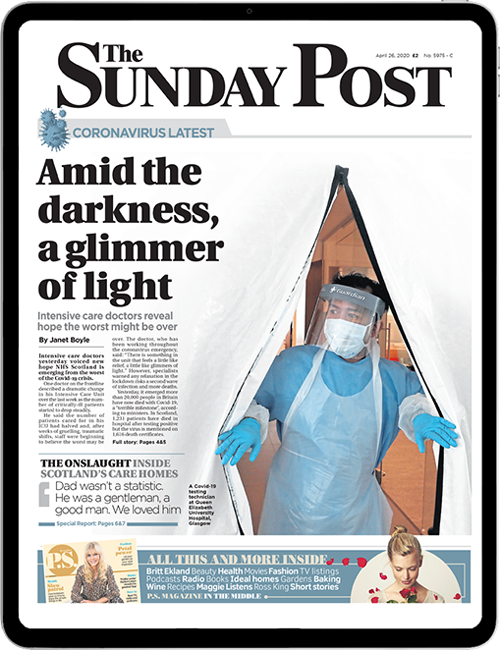 Enjoy the convenience of having The Sunday Post delivered as a digital ePaper straight to your smartphone, tablet or computer.
Subscribe for only £5.49 a month and enjoy all the benefits of the printed paper as a digital replica.
Subscribe