Two Scots Olympic stars gave children at a Glasgow swimming pool a lesson to remember as they marked a milestone in the countdown to the latest big sporting event to head to the city.
Hannah Miley, one of Scotland's most decorated female swimmers of all time, joined Commonwealth Games medalist Ross Murdoch in giving advice to youngsters from St Brigid's Primary at Castlemilk pool.
The athletes were marking the countdown to the LEN European Short Course Swimming Championships passing the 100 days to go milestone.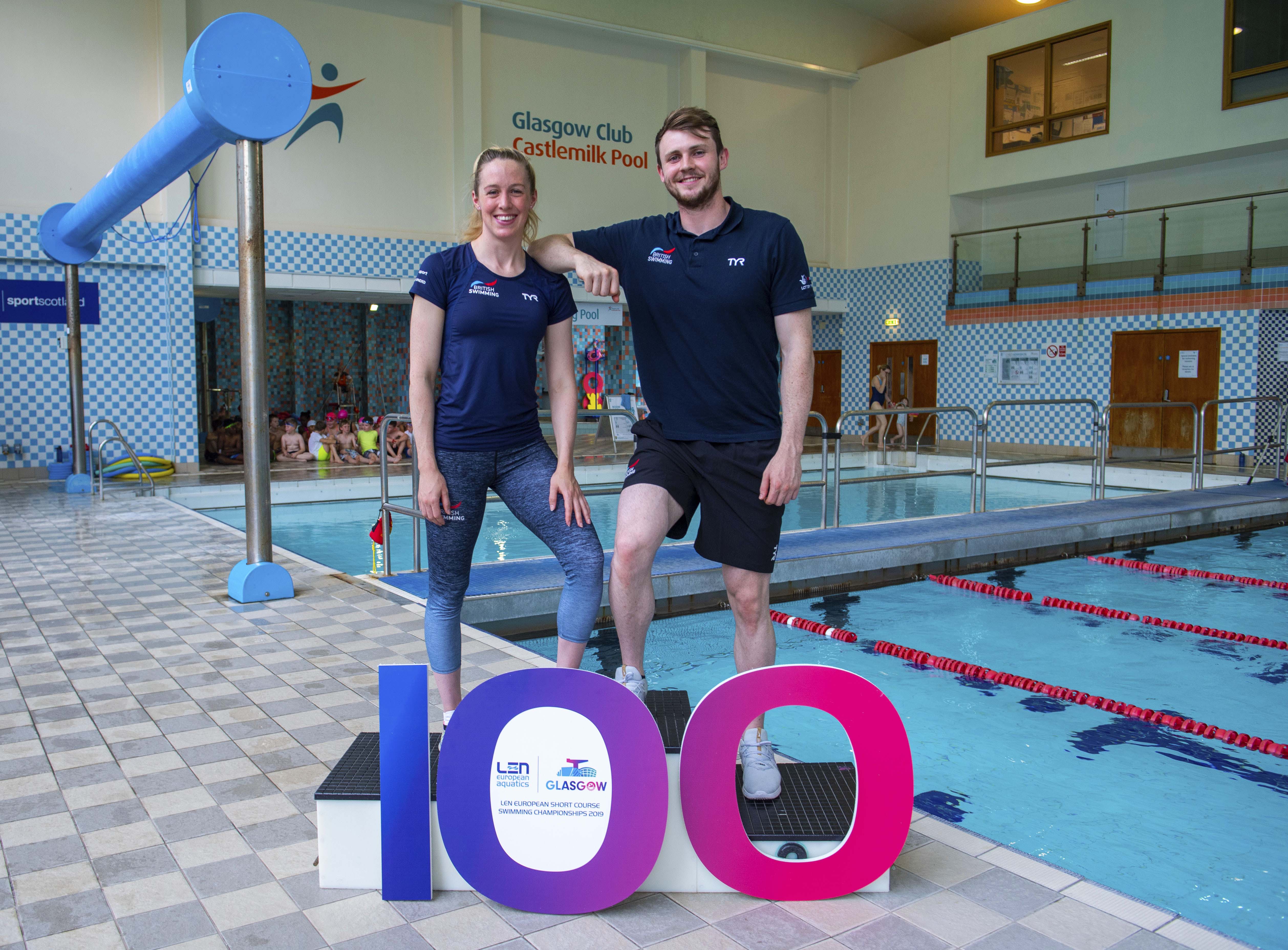 Miley, a gold medallist at Tollcross during the Glasgow 2014 Commonwealth Games, said: "It's wonderful to be able to surprise these young kids and it was awesome to see how excited they are about another fantastic event coming to Glasgow.
"It is another opportunity for Glasgow to welcome world class swimmers like they did at the Commonwealth and European Games. Hopefully we will inspire the next generation of swimmers, who may one day take part in an event like this."
Murdoch, fresh off the back of the World Championships in China, says he is "working harder than ever" as he bids to be part of the team and be in the mix for Tokyo 2020.
"Tollcross holds some very special memories for me and it's been great to share my experiences with these kids here at Castlemilk," he said.
"I not only hope to inspire them to come to the event and cheer on the British Team, but perhaps inspire them to believe that one day they may be swimming at such an event."
Short course swimming is a fast-paced event, promising to have crowds energised from start to finish with races competed in a 25m pool, requiring swimmers to complete more turns.
Tickets for the event remain on sale at euroswim2019.com