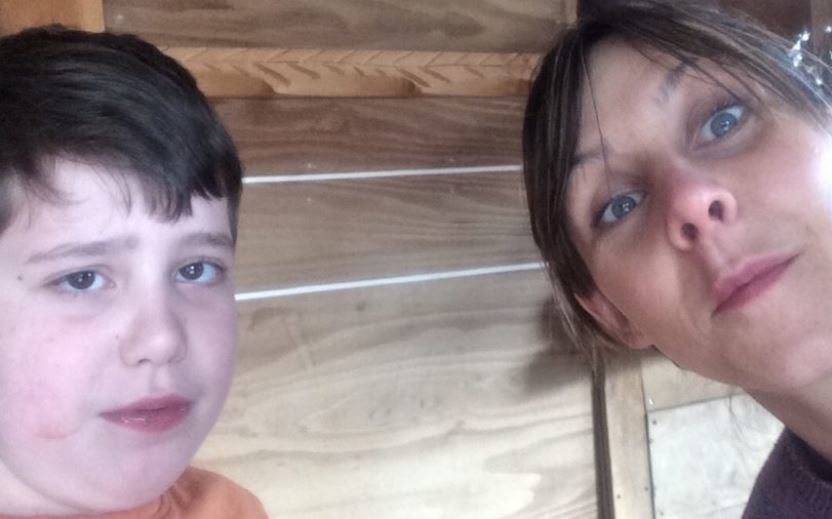 A MUM has made a moving film about life with a child with disabilities after filming their lives together every day for a year.
Theatre maker Philippa Clark makes performances about other people's real lives.
But only last year did she consider turning the tables and putting her own story out there for all to see.
Philippa's son Isaac has cerebral palsy, ASD, Epilepsy and other attributes associated with the conditions.
Isaac's complex needs can make for a challenging family life.
Together they have shined a light on the ordinary and extraordinary in their lives in a bid to illustrate the highs and lows of day to day life with added complex needs.
Philippa and Isaac, 11, filmed 11 seconds of their day every day on Isaac's iPad, which the technological whizz loves to use and write stories on.
The 20-minute film, called Eleven, is an edit of these, documenting every aspect of life, from tender kisses to tantrums and family holidays to hospital visits.
It will be released in the year that Isaac turns 11 – and the Year of Young People in Scotland.
"Documenting each day for the last year has felt like an intensely personal and honest way to show the reality of a family raising a disabled child," Philippa, 42, said.
"I think it captures Isaac's humour most of all and there's lots of fun and love which really portrays who he is, but there's also the tough and challenging moments too.
"I had to push myself to capture the hard bits – but it needed to be a true story.
"And it's a story that needs to be told."
Philippa, who lives in Cathcart with Isaac, partner Paul and daughter Eleanor, 5, added: "We sometimes lovingly refer to it as the perfect storm. Hurricane Isaac. Our great love.
"His needs are complex.
"The journey is endless but one of great love."
The film captures moments of sheer love, with Philippa and Isaac laughing, joking and singing One Direction songs.
But also clips of meltdown situations.
"He can go from one extreme to the other…laughing his head off one minute and throwing things the next," Philippa said.
"When Isaac was younger, I used to think it had been a tough year and next year would be better. Then the next year, I would think it again, but now I realise that this is just how life is going to be and there will be happy, sad, challenging and really tough times and amazing ones too.
"It's challenging dealing with the un-predictableness, but we are a team and, day to day, we just cope."
She added: "At the end of the day we're just a normal family, but with an added twist.
"People don't always understand what life is like, but I think you would have to live it to understand it.
"Hopefully this film can bridge that gap for families that don't have these challenges."
Philippa first noticed something wasn't quite right when Isaac was a baby.
"Isaac was in some ways age appropriate, but didn't crawl or walk.
"I spotted a weakness down his left side, like when he was reaching out, or pushing up and had the doctor check it out.
"When he was 12 months old, he was diagnosed with cerebral palsy.
"I was shocked at first, but now it's just part of our lives and we don't really know anything else."
She added: "I can only show our specific experience of dealing with these complexities, but I hope this film might offer an insight.
"After all, Isaac is just another 11-year-old boy and has some traits that can be described as reassuringly "ordinary", although you may need to look a little more closely to find them."
Eleven will be screened at Glasgow's Tramway theatre from 18-21 October.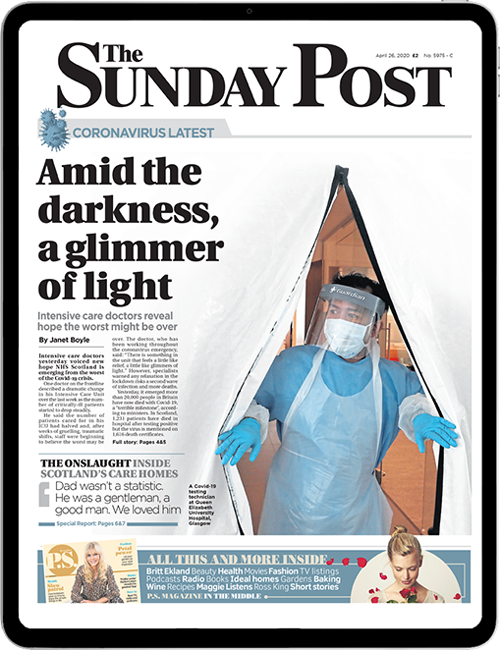 Enjoy the convenience of having The Sunday Post delivered as a digital ePaper straight to your smartphone, tablet or computer.
Subscribe for only £5.49 a month and enjoy all the benefits of the printed paper as a digital replica.
Subscribe