From the litter on our shorelines to distressing images of wildlife caught up in our waste, the world is becoming aware of the damage being done to the planet by plastic pollution.
There's nowhere that's more apparent than in the world's oceans, where an all-female team are now taking the war on plastic to the high seas.
Pioneering ocean sailing venture eXXpedition set off from Plymouth last week on a mammoth round-the-world sail, set to take in over 38,000 nautical miles.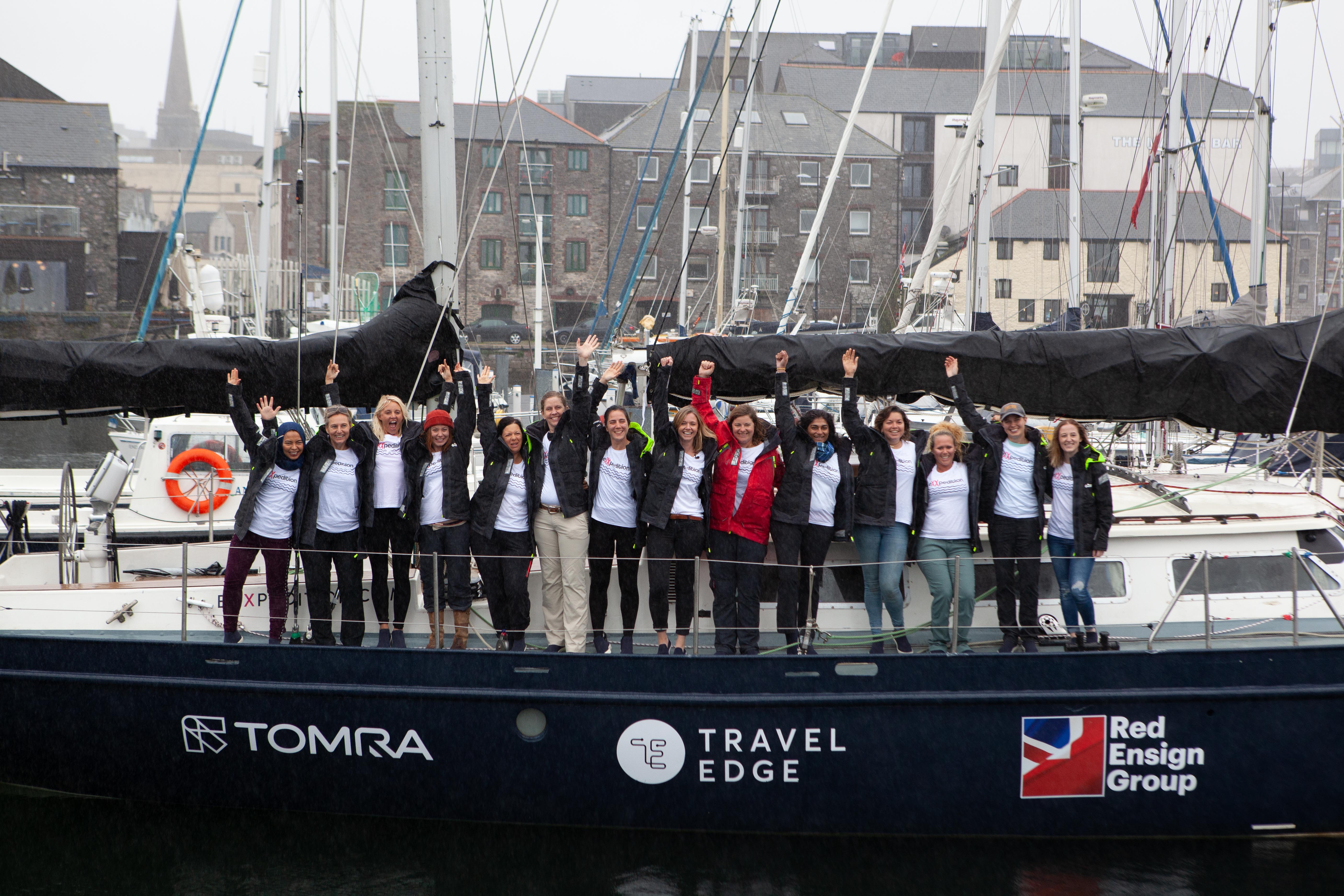 Not only a scientific expedition, but a celebration of women in the fields of Science, Technology, Engineering and Mathematics (STEM), the trip aims to raise awareness of the devastating environmental and health impacts of single-use plastics and toxic substances in the world's oceans and ecosystems, as well as potential solutions.
The opening leg of the journey sees the first ten of 300 women who will crew the voyage across the space of two years, including a number of Scots, setting sail.
They've been selected from over 10,000 applicants to take part in the mission, which will circumnavigate the globe before returning to UK waters in September 2021.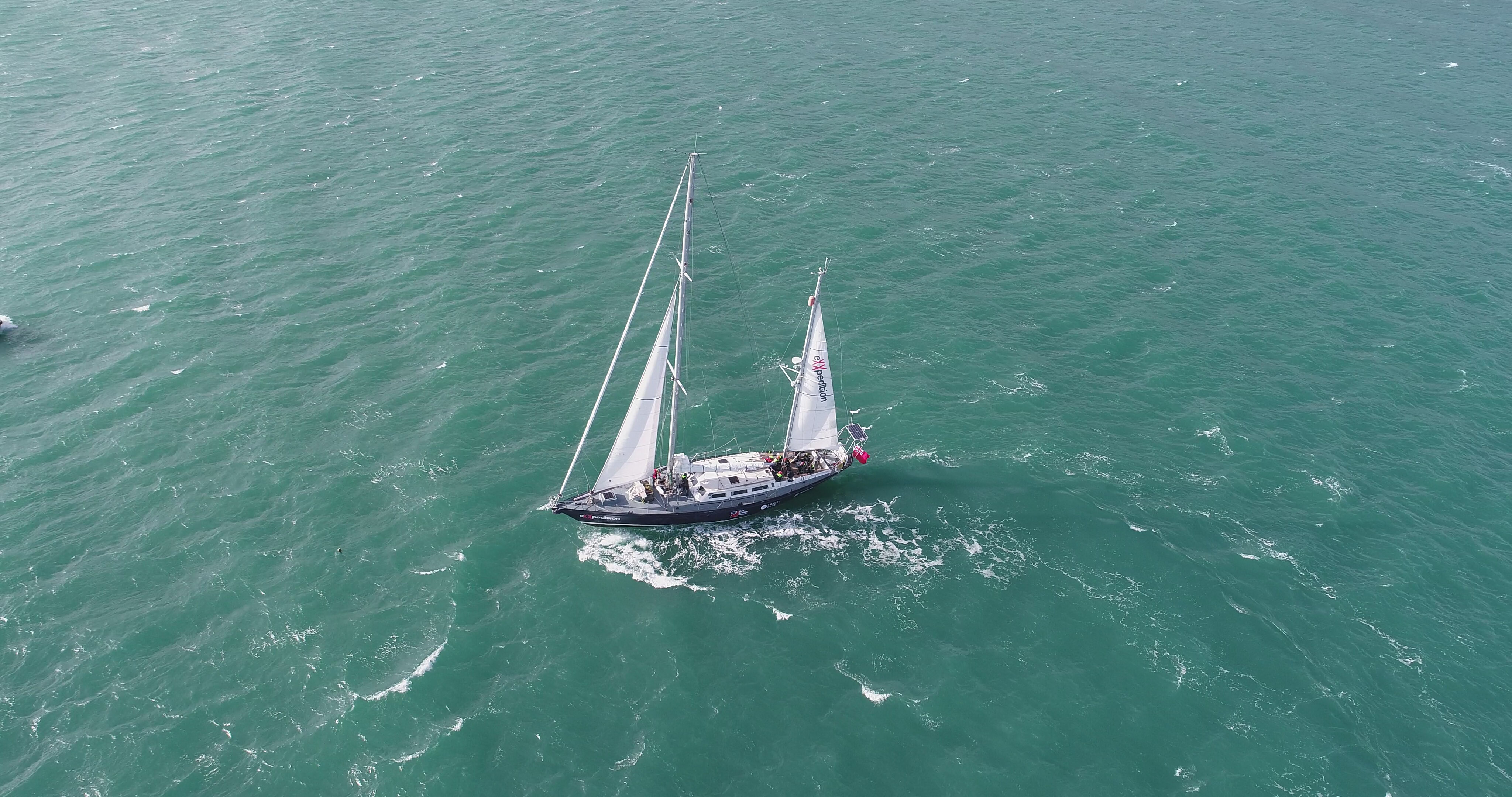 Across the course of the expedition, each crew member will collect samples and data, conduct outreach work with locals at each port, and receive training to run workshops about plastic pollution when they return home.
The crew will rotate shifts on S.V. TravelEdge, a 70-foot expedition boat, spending four to 31 days on board. All costs of the not-for-profit expedition have covered by crew contributions, fundraisers, sponsorship and partnerships.
Having initially started the project while looking into the potential toxic implications on female health of chemicals used in the production of plastic and other pollutants in our environment, eXXpedition leaders felt it important to continue the all-women venture, given that only 13% of the global STEM workforce is female.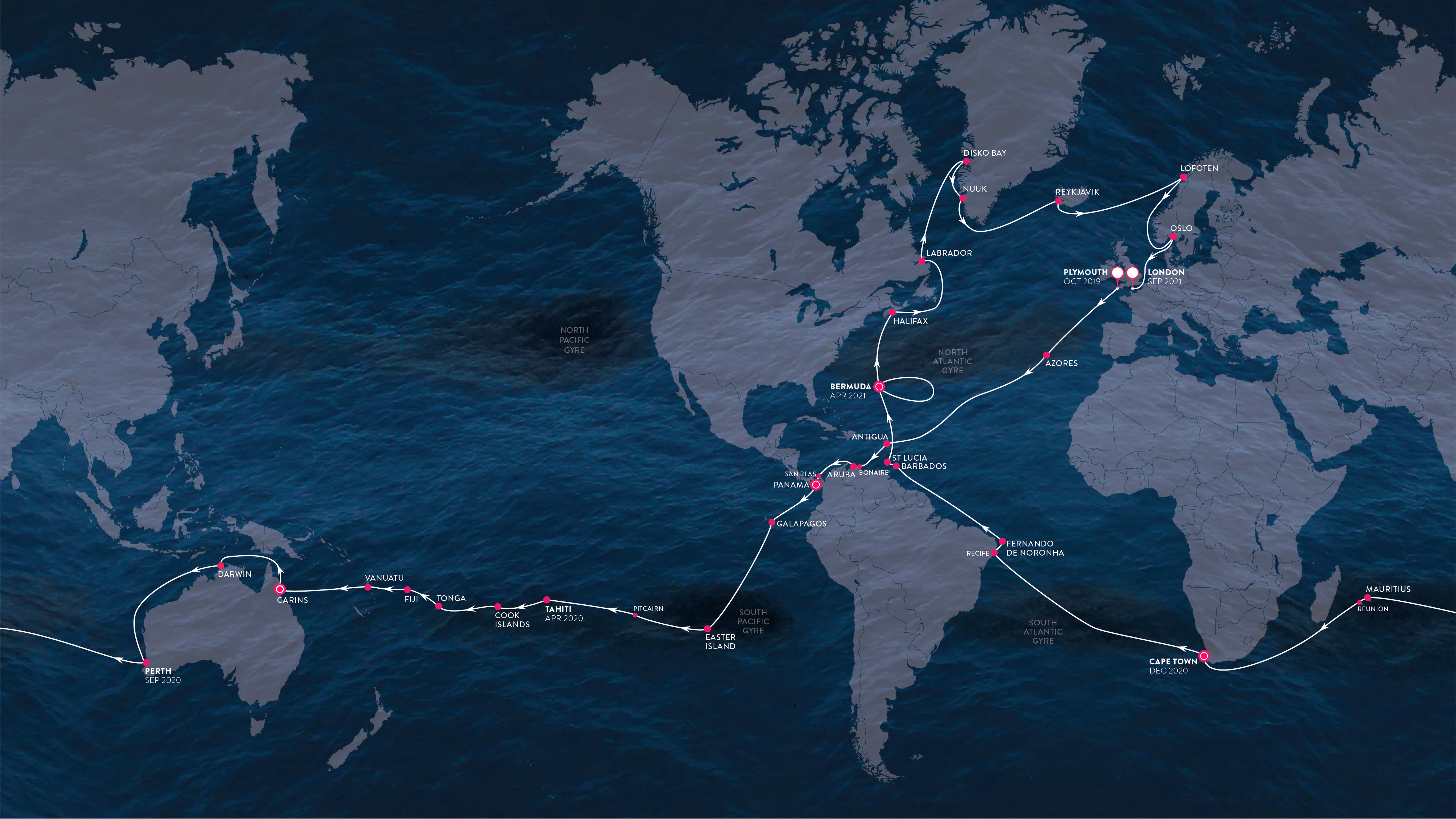 Previous expeditions have taken in the Caribbean, the British coast and the North Pacific.
Co-founder Emily Penn said: "Women are underrepresented in sailing and science, which I'm passionate to readdress by promoting positive female role models.
"eXXpedition Round the World is a unique opportunity to conduct cutting edge research into ocean plastics and find out what plastic is getting mismanaged and ending up in our ocean and therefore how to solve it on land.
"There's no silver bullet to plastic pollution. Our goal is to take a group of women who would never normally go sailing across our oceans to have that first hand experience, better understand the problem, and be able to implement the change we need to see when they get back home.
"The plastic pollution challenge our ocean faces is a global one and it will take an inspired army of passionate, skilled and experienced people to tackle it."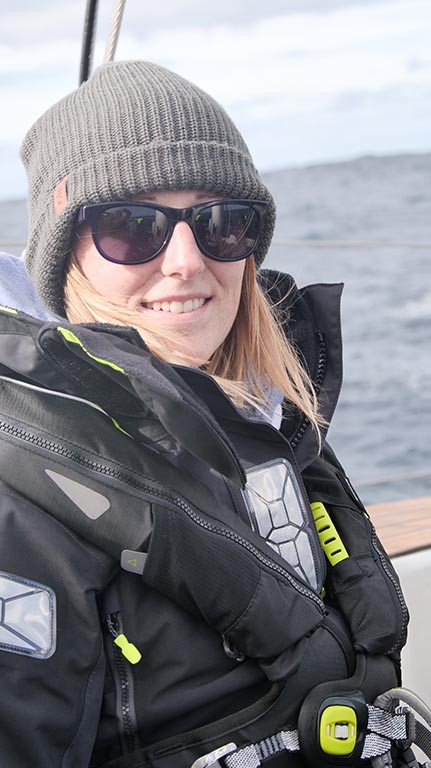 Kirsty Young, originally from the Scottish Borders, will be on board for the first leg, heading towards the Azores.
A firearms officer with the Ministry of Defence Police, she has also been involved in the world of motorsport, winning many races and titles against male opposition.
"I first saw it on Instagram and what drew me to it was that it was an all-women thing," the 26-year-old said.
"That was quite a big appeal to me as I work in quite a male-dominated environment and I'd grown up doing motorsport when I was younger. I thought something so pro-female would be a really good idea.
"It's really important, and it's good to inspire the next generation of women that you can do these things and you can have crazy adventures – it doesn't just have to be a male thing."
Kirsty's journey across the Atlantic should take just under nine days, sailing over 1200 nautical miles.
They'll meet with locals in the mid-Atlantic archipelago to talk to them about their experiences and how they can work together to make a difference.
While signing up for eXXpedition was more about the adventure for Kirsty, she has found it an eye-opening journey when it comes to her attitude towards the environment.
"I think I'm your average person, I recycle and know about all that, but this has really opened my eyes into plastic pollution and just how bad it is," she said.
"It's one of those things, it's out of sight out of mind, so when I get out there I hope it shocks me a little bit.
"I hope it's something that will really spur me to spread the message and keep going and tell other people about it."
It's a case of quite literally learning the ropes for Kirsty, who has never crewed a yacht before.
She said: "I have absolutely no sailing experience – I've not even been on a boat yet. It's a huge challenge for me.
"It's quite nice being one of the few to set this off, quite a privilege really."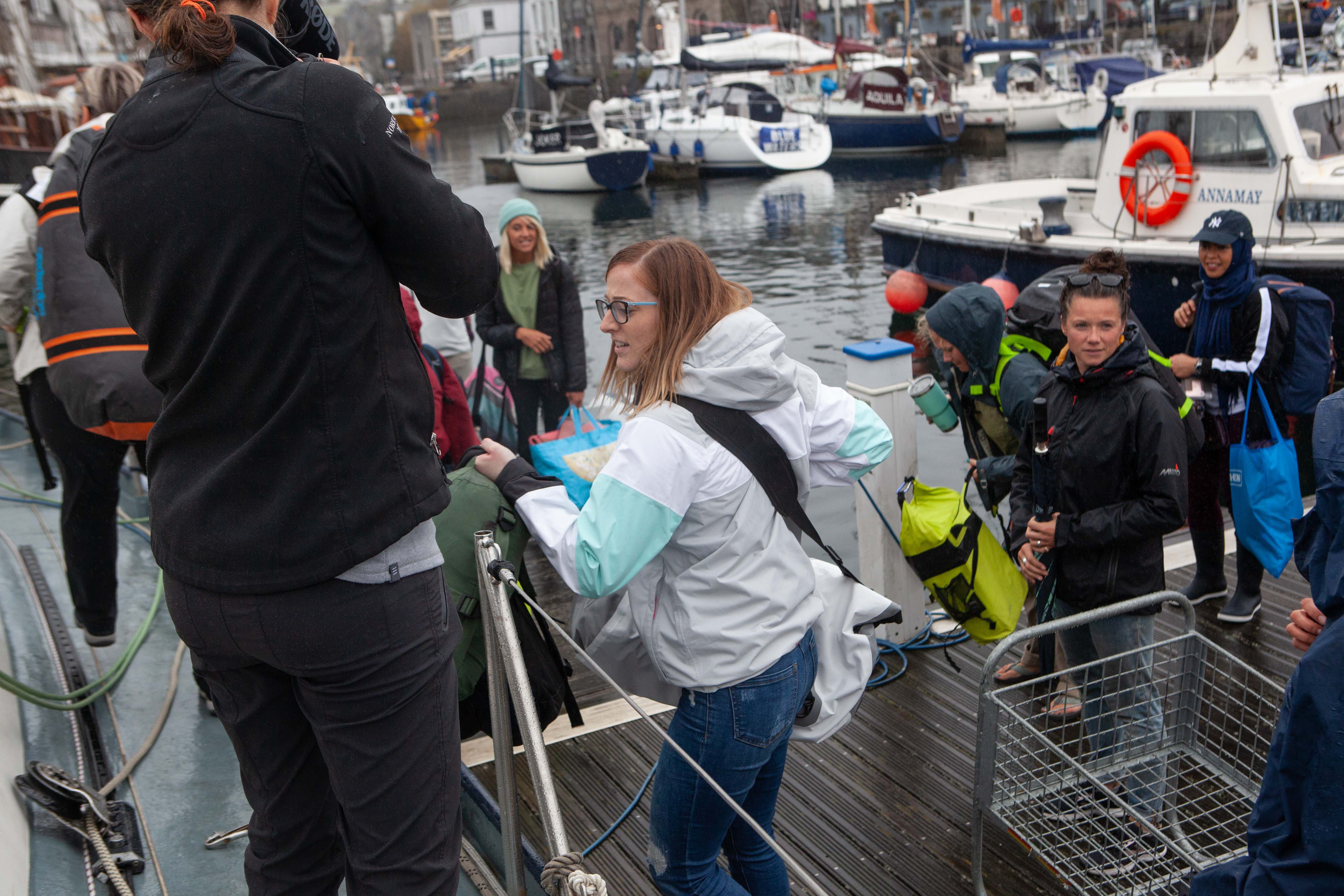 Recent environmental science graduate Emily Butler, from Saline in Fife, is part of the crew taking over for journey's second leg, from October 27 onwards.
After exploring the Azores' issues with marine debris and plastic waste, the 22-year-old and fellow crew members will spend 18 days sailing across the ocean towards the Caribbean island of Antigua.
Emily came across the work of eXXpedition during research for her dissertation at the University of Dundee, and applied in August last year.
Particularly interesting for her is the fact that her leg of the trip takes in the North Atlantic Gyre, one of the planet's five main plastic accumulation zones.
"I'm fascinated by what I'm going to see," she said. "When I applied, they hadn't announced that they were doing the round-the-world trip, but I thought the project really related to what I was doing.
"It's going to be really interesting to go and apply it to the middle of the ocean."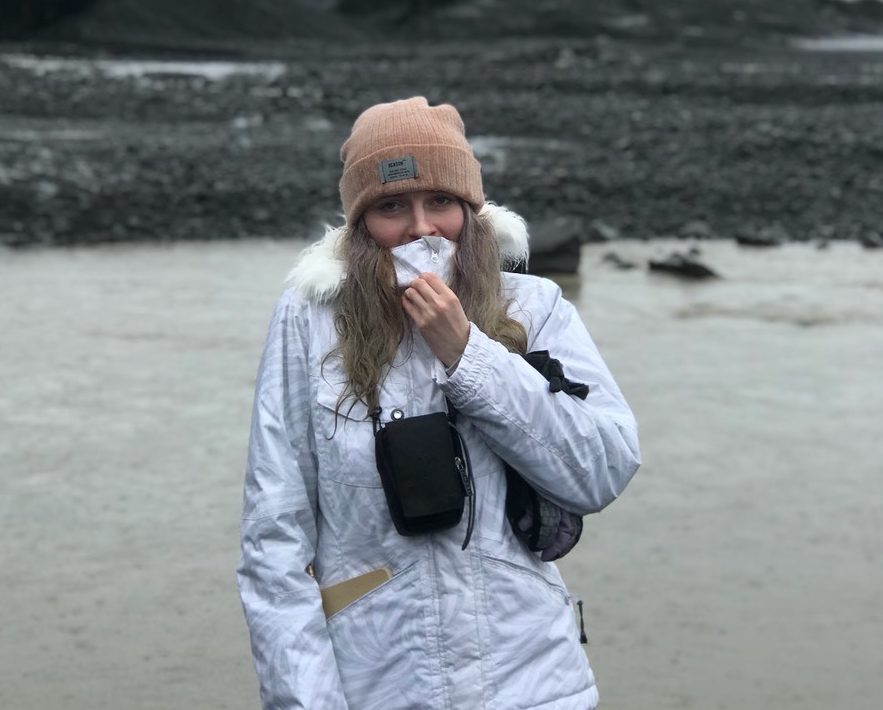 It's a slightly different climate from where Emily took samples for her dissertation, with her research focused along the Firth of Forth coastline.
She was looking into nurdles, the lentil sized pellets of resin brought into factories and industrial plants to melt down to make plastic products.
"It's the starting product, and a problem before it's even made into anything. I found that there's a lot of it, mainly at the back of the beaches in clusters.
"When I was doing the research, people would be walking past showing interest and asking what I was doing. When I told them, it was about half and half, some people knew what they were and others didn't.
"Some people might be walking on that beach and have no idea what this bit of plastic is, or it's so familiar to them that they just don't notice.
"It's hard because there's not one solution that's going to solve the problem completely, especially when it comes to micro-plastics.
"They're tiny and the question is how to clean them up and can you actually clean them up? They cause such a problem so we really need to get information about them out there."
Raising awareness on the return to dry land is a key part of the project, and Emily can't wait to document her journey and share her story far and wide.
"I plan to do a vlog-style video and bring it back and do talks in schools," she said.
"I've been a member of GirlGuiding from Rainbows right the way up and I think if I can speak to them at a young age, they'll take that home with them and tell their parents what they've learned. It's about reaching as many people as possible.
"With eXXpedition choosing individuals like me who probably wouldn't normally do something like this, we're able to come back and tell people who don't have that opportunity that there are things they can do themselves to help the problem."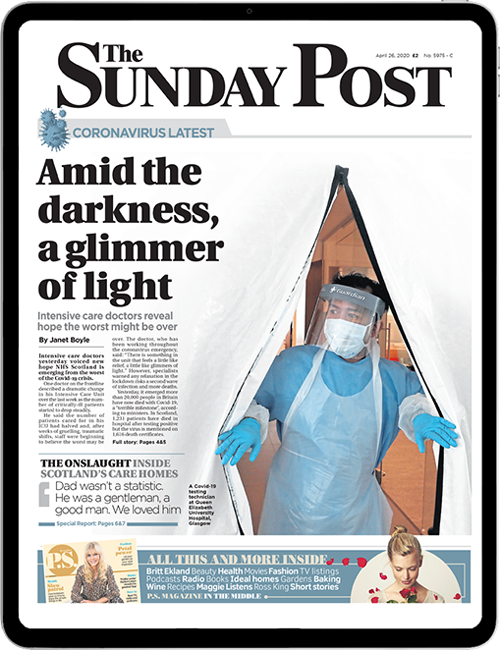 Enjoy the convenience of having The Sunday Post delivered as a digital ePaper straight to your smartphone, tablet or computer.
Subscribe for only £5.49 a month and enjoy all the benefits of the printed paper as a digital replica.
Subscribe