COMIC book writer Mark Millar brought a touch of superhero magic to his hometown of Townhead, Coatbridge yesterday with a family comic convention.
The event, held at the Kick-Ass and Kingsman creator's former primary school, St Bartholomew's, saw hundreds attend with a selection of talks and stalls for attendees to enjoy.
There was also a giant inflatable Spider-Man positioned outside, as well as a DeLorean and Harry Potter car to be photographed with, and a number of artists and other famous faces took part in signings.
"Today's been brilliant, I've been looking forward to this," Millar told The Sunday Post. "I love it, I organised this because it's my best way to spend a Saturday!"
While he's found huge success worldwide, and recently sold company Millarworld to Netflix in a big-money deal, the 48-year-old has never lost his connection with his hometown.
Indeed, many of the volunteers helping out at the event and attendees were old friends from primary school or family members.
"I grew up in Coatbridge, specifically in Townhead where I lived the first nineteen years of my life," he says.
"I've got so many amazing happy memories of here. Coming back is great for an event like this, but I'm actually here all the time.
"I was here at a christening two weeks ago, a wedding about six weeks ago. There's always something going on in the family or with friends.
"I'm still really close to a lot of my primary one friends – a lot of them are here today as volunteers, so we've all never really been able to shake each other off!"
Busy morning at my old primary school… pic.twitter.com/1X1QgpHtU7

— Mark Millar (@mrmarkmillar) September 8, 2018
Millar rose to prominence as a writer with Marvel, before forming Millarworld in 2004.
The first book under the brand was Wanted, which subsequently became a Hollywood film in 2008 starring Angelina Jolie and Morgan Freeman.
Millar created and wrote Kick-Ass in 2008, which was adapted into another Hollywood film in 2010.
He is also behind the hugely successful Kingsman movies.
"The biggest mistake people make when they go and work in Hollywood is to move to Hollywood, I see it all the time," he says.
"That's the point where your career falls apart. The minute you're too accessible they don't respect you. Especially if you're a writer or director, if you're only a phone call away and can drop in the next morning then you're no big deal.
"If you live really far away and only come three times a year it's a wee bit of an event. It works so much more in your favour!
"I say to everybody, don't move, just stay where you are and it also means that when it all falls apart, which is inevitable at some point in the future, you've still got all your friends and family around you. Don't give up on where you came from."
The comic convention is one of several events Millar is planning to hold in the area as he uses some of the money raised from the sale to Netflix for the community in which he grew up in.
And where better to really kick things off than at St Bartholomew's – after all, it is where he began his path to success.
"There isn't a brick in this building I don't know," he says. "We've got a certain profile and we've got a lot of friends who do interesting things. I'm trying to really maximise that. My wife and I have been involved in doing things for the school, sending kids on trips and stuff like that.
"We want to do things like bring in actors, directors, do screenings of movies and do lots of fun stuff using the position that we have to make things fun for the people here.
"I always say this, but this school is where I learned to read and write and that's what I do for a living now so I owe it everything.
"This is my secret origin – like Peter Parker getting bitten by the spider!"
Speaking of Spider-Man, Millar is now the proud owner of the giant inflatable outside.
"I thought I was hiring a giant inflatable Spider-Man," he laughs. "I wanted a 100ft Spider-Man but I couldn't rent one.
"This guy said to me he could sell me one but I thought, what am I going to do with it afterwards!
"I've now got it for the garden, the kids are delighted!"
Every pupil in St Bartholomew's Primary contributed towards the creation of this wonderful mural. What talented children we have in St Bart's. pic.twitter.com/rabPHHsI0I

— St Bartholomew's PS (@bartholomew_st) September 8, 2018
Before chatting to The Sunday Post, Millar had taken part in a talk at the event, which also saw the likes of Sanjeev Kohli, Robert Florence and Frank Quietly host discussions about subjects from comic books to horror movies.
He discussed how Kick-Ass felt like the most personal comic to him as it was based on himself and his daughter, encapsulating their lives and what would happen if they went out onto the streets as superheroes.
He did admit, however, that he had to wait until she was older to allow her to see the movie version, which is packed with swearing and violence.
He also revealed the joy he felt when the story completed its journey from doodles he'd drawn while waiting for a train at Glasgow Queen Street to seeing them brought to life on the big screen, with characters played by Nicholas Cage and Chloe Grace Moretz.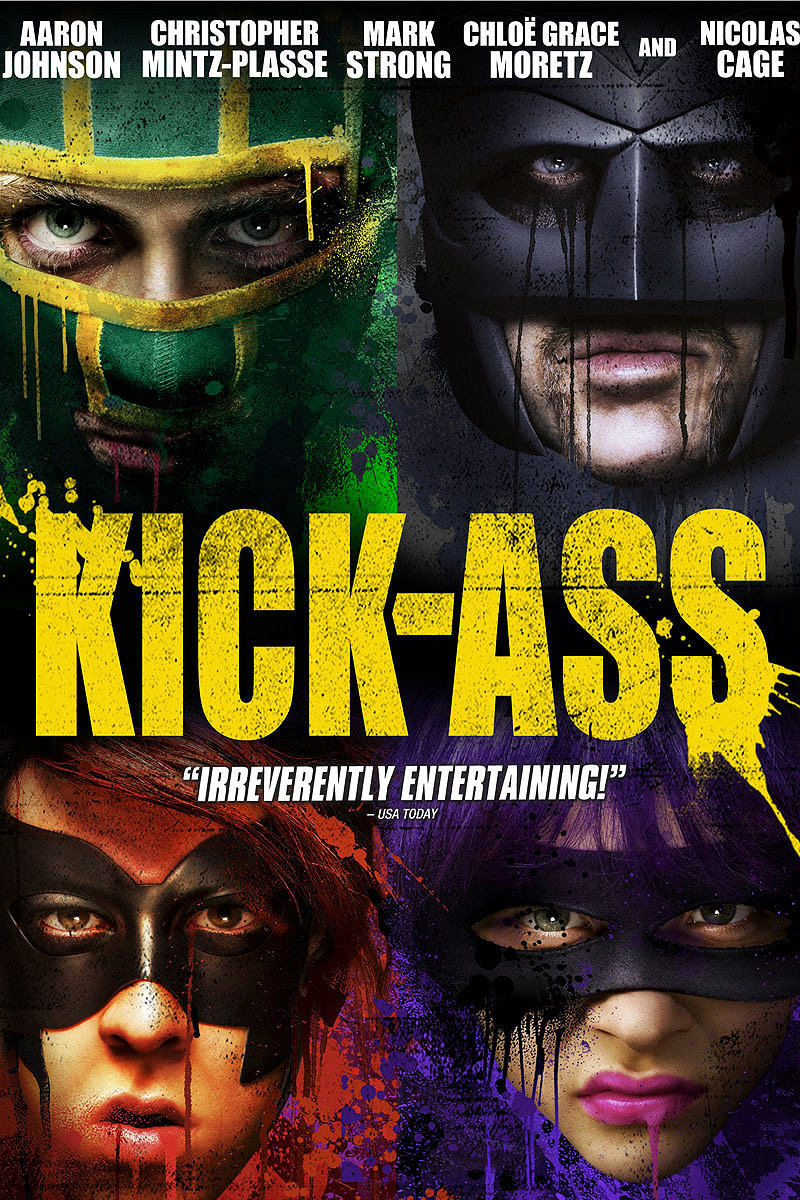 Millar also talked about how he first started out selling comics in the local area, photocopying drawn adventures he'd created and then selling them to his neighbours.
And he revealed the reason behind Kingsman's quick transition between the first comic edition and the first movie – several film directors had ripped off the storyline and had begun pitching it themselves to movie companies.
There was a great tale too on Samuel L. Jackson, who Millar had snuck into Avengers comics while working at Marvel, not thinking he'd see it.
But several years later, the megastar was cast in the blockbuster movie franchise, and left Millar a note to 'thank' him for his part in getting the deal.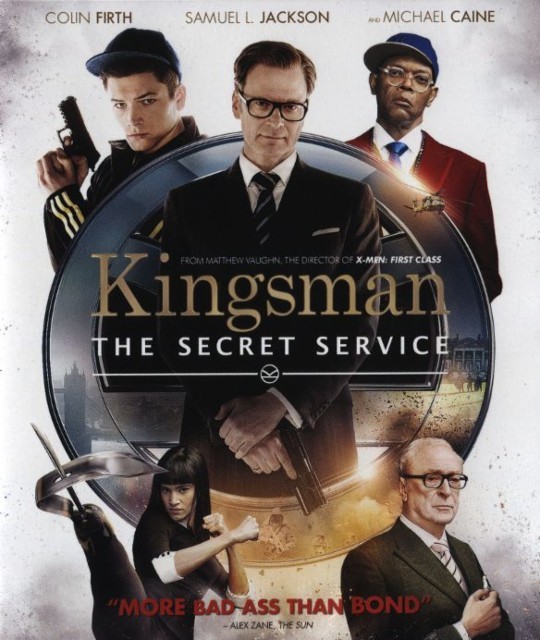 Despite the sale to Netflix, Millar is still involved in day-to-day work with Millarworld as its President, with wife Lucy as CEO.
And adding in the charity work they're doing with the Millar Foundation, it means things are pretty hectic.
"It's actually the five busiest years of my life because instead of doing a movie every two years now I'm doing five each year working at Netflix," he explains.
"On top of that I've got other things. It's a full time gig at Netflix so it's a busy time but it's been a fun time. There isn't one day where I don't enjoy the job."
Find out more about Mark and Millarworld at www.millarworld.tv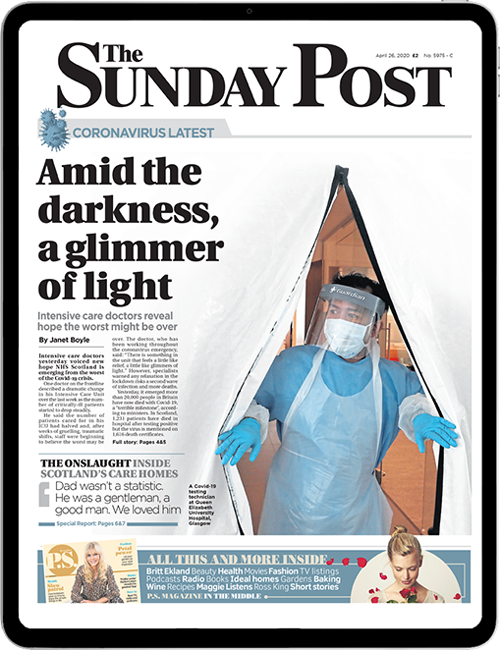 Enjoy the convenience of having The Sunday Post delivered as a digital ePaper straight to your smartphone, tablet or computer.
Subscribe for only £5.49 a month and enjoy all the benefits of the printed paper as a digital replica.
Subscribe