IT WAS an opportunity to take part in the making of history.
On a day bathed in sunshine, 25,000 people yesterday joined in celebrating the opening of a Scottish landmark.
Reaching across the slate grey waters of the Firth of Forth, the cable-stayed Queensferry Crossing has attracted unprecedented interest over its six years in construction.
Pensioners joined excitable grandchildren and happy parents as people came from all over Scotland to walk across the bridge.
Cowboys, a fancy-dress chicken and more than a few kilts were spotted among the throng as walkers set off in waves from 9.30am.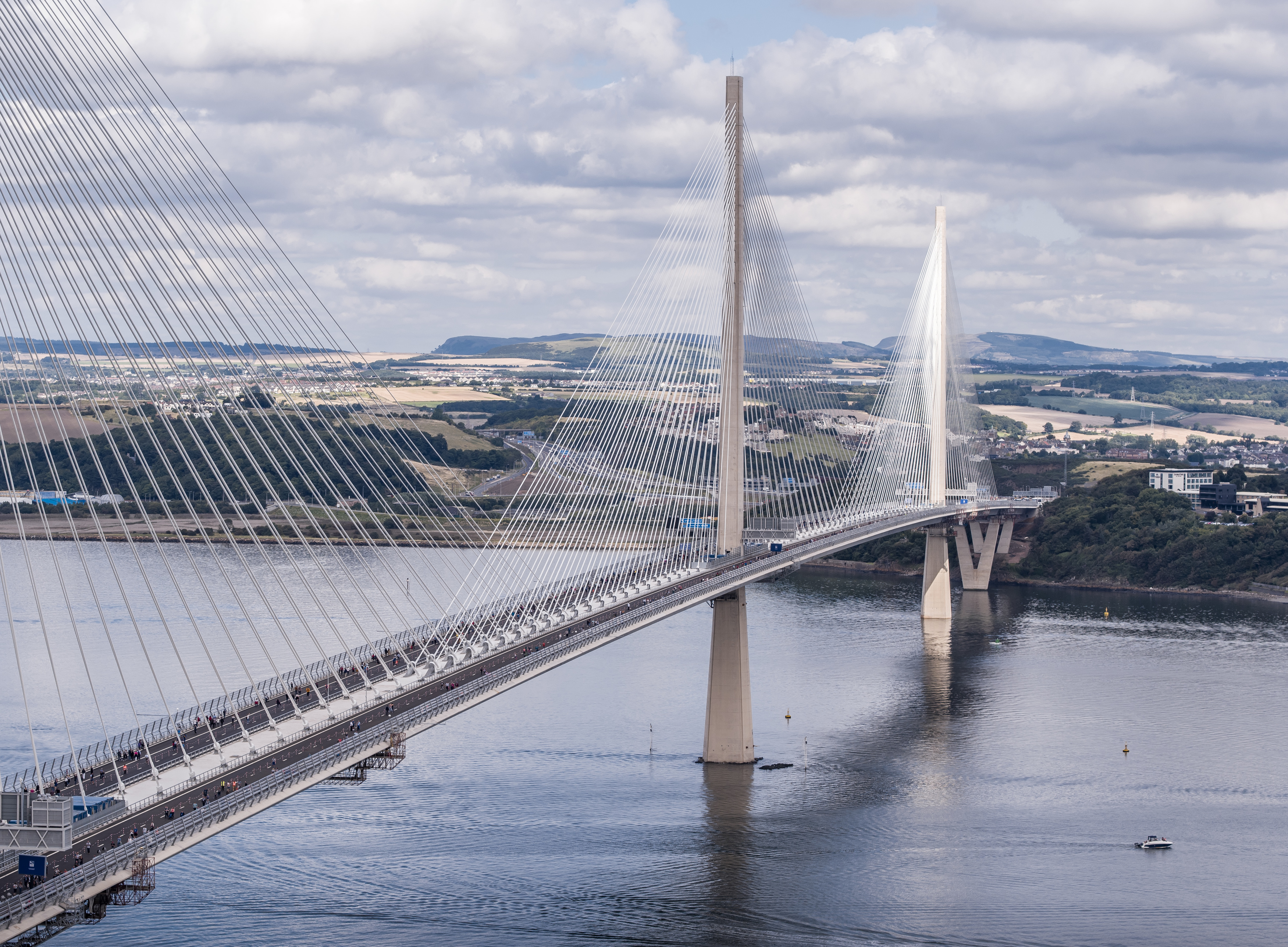 Among those making the crossing was former engineer Bob McDowall, a self-confessed bridge enthusiast from Ratho.
He predicted the Queensferry Crossing would become an attraction in its own right, adding: "It's going to become quite iconic. It's got its own unique character."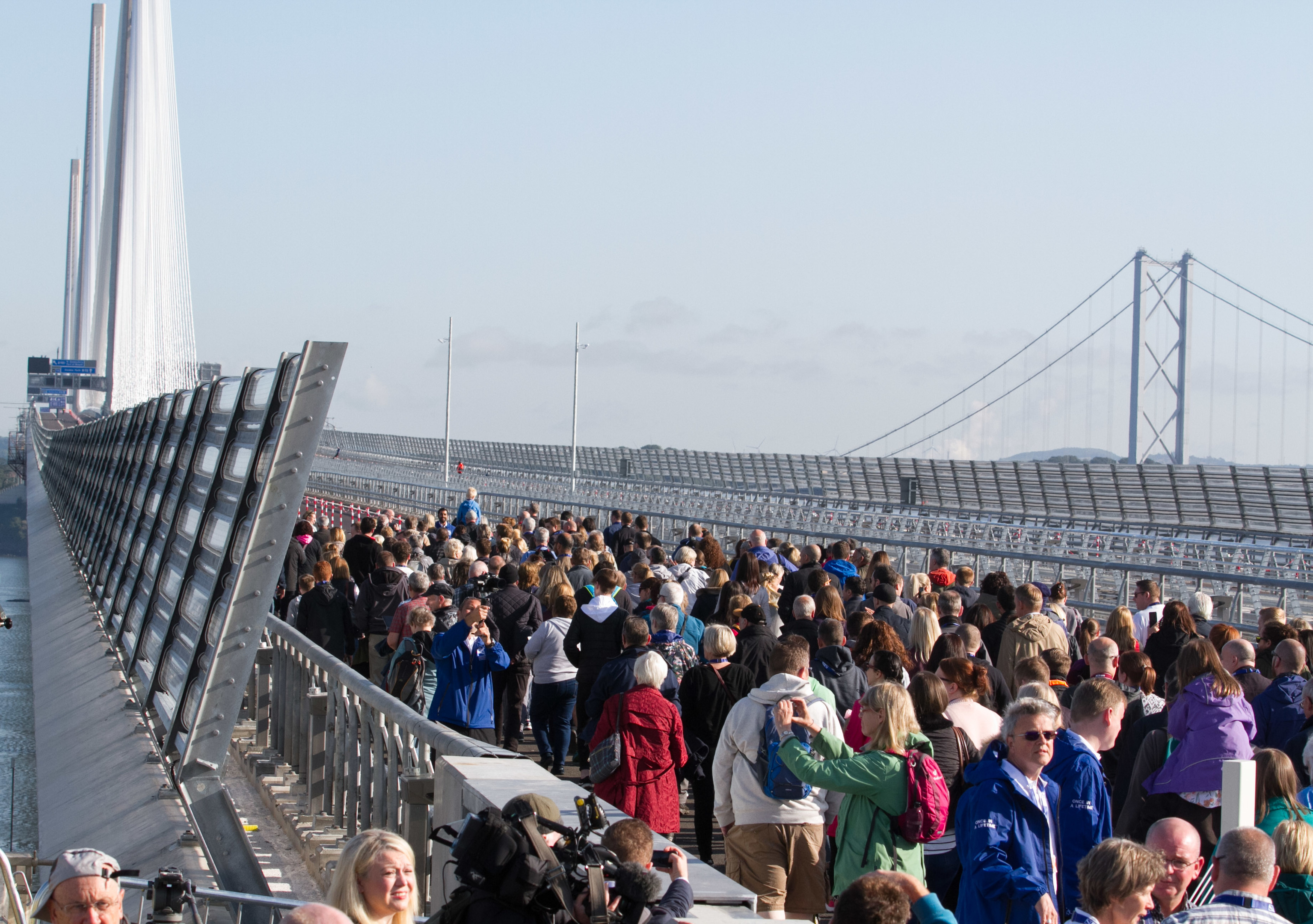 Cilla Ferguson, 66, and husband Graham, 65, donned Wild West-themed outfits.
Cilla said the pair were raising awareness of brittle bone disease – with the costumes inspired by a 60th birthday party they were heading to later in the day.
Meanwhile, Keir Stanton, from Musselburgh, who will walk across the bridge today, is the third generation of his family to have worked on the construction of a Forth bridge.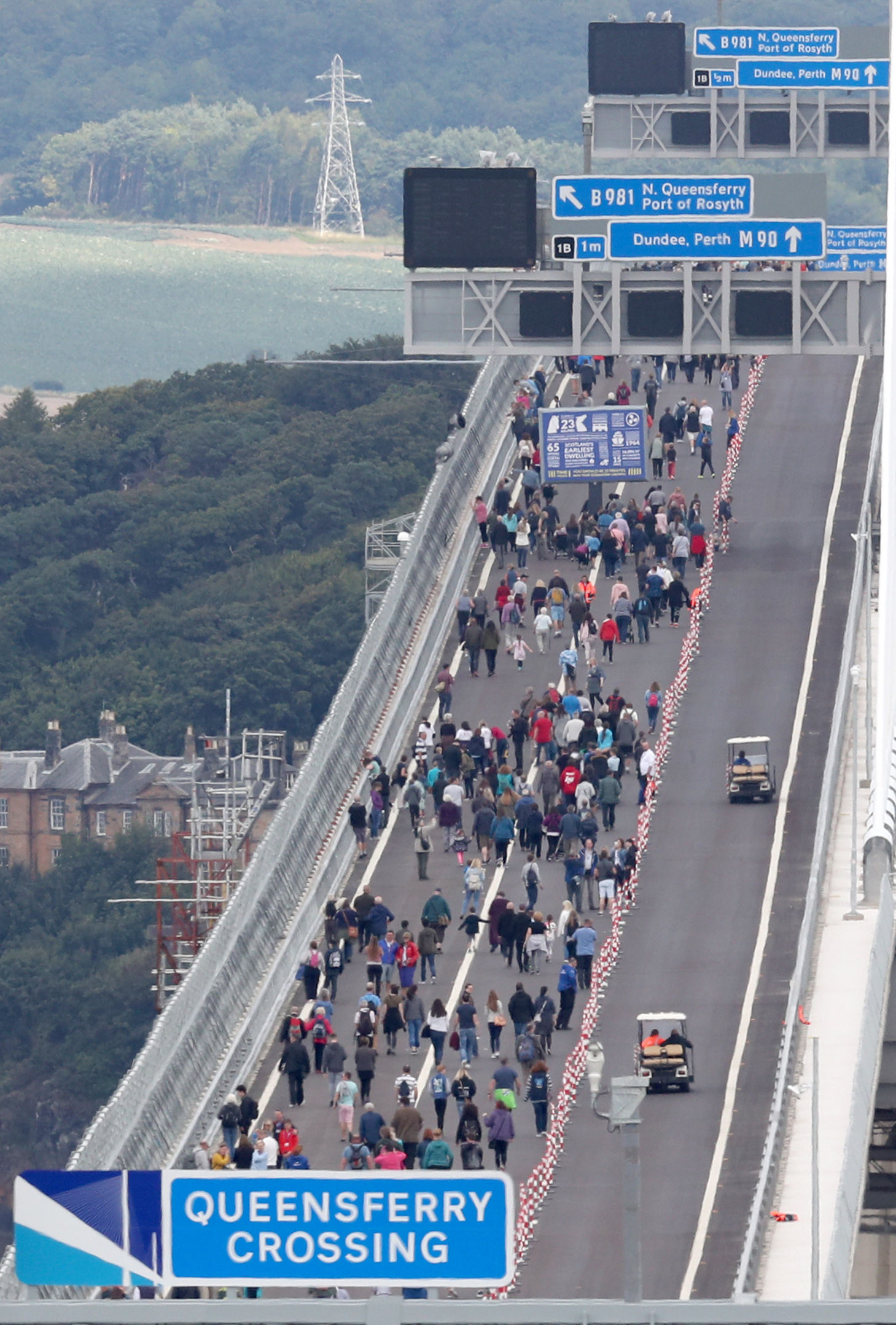 His grandfather helped build the Forth Road Bridge and his great-grandfather worked on the Forth Rail Bridge – and now Keir, 21, can feel the same pride towards the Queensferry Crossing.
As a civil engineering modern apprentice he was one of 15,000 workers who played a role in bringing the vision to life.
He said: "It's a good feeling, especially when people know that you have been part of it.
"I'll be walking with my mum and my sister, and I know I'll be proud of what I've done."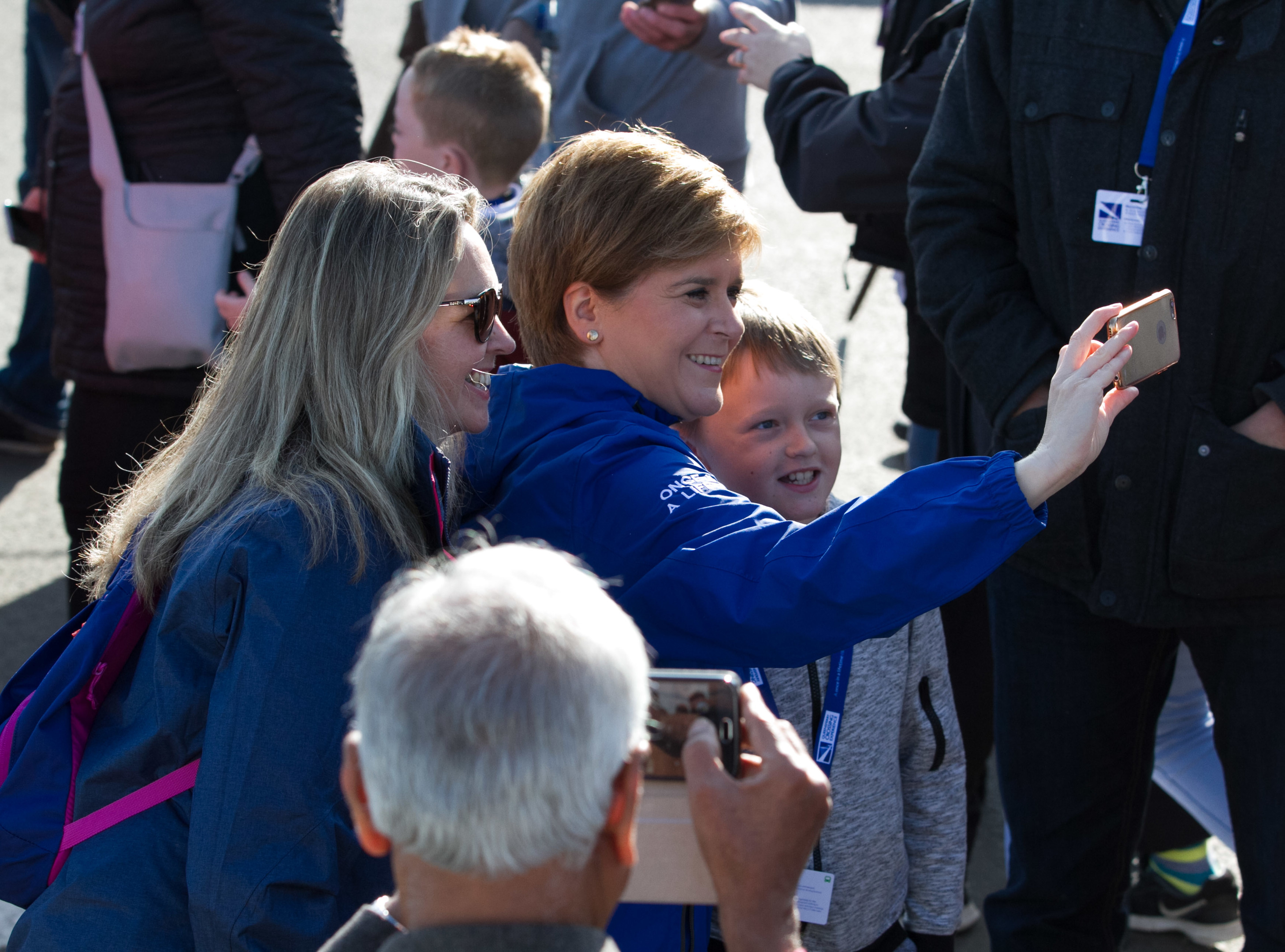 For others, the chance to span the Forth on foot gave a personal sense of achievement.
Isabel Cooper, 72, was diagnosed with oesophageal cancer in January 2016, and went through two punishing rounds of chemotherapy in the months that followed.
Two weeks before a life-saving operation in August last year, she managed to walk the Forth Road Bridge as part of her bid to keep fighting-fit.
It was then she promised herself she'd cross the new one too, once her cancer had been beaten.
The grandmother, from Biggar, South Lanarkshire, told The Sunday Post: "We've watched it being built and coming together, and I said to myself I'd love to walk it.
"I just thought I'd like to do it, and that was the goal I set myself as I was getting better.
"I felt I had achieved something that day I walked across the Forth Road Bridge.
"This is a once-in-a-lifetime opportunity."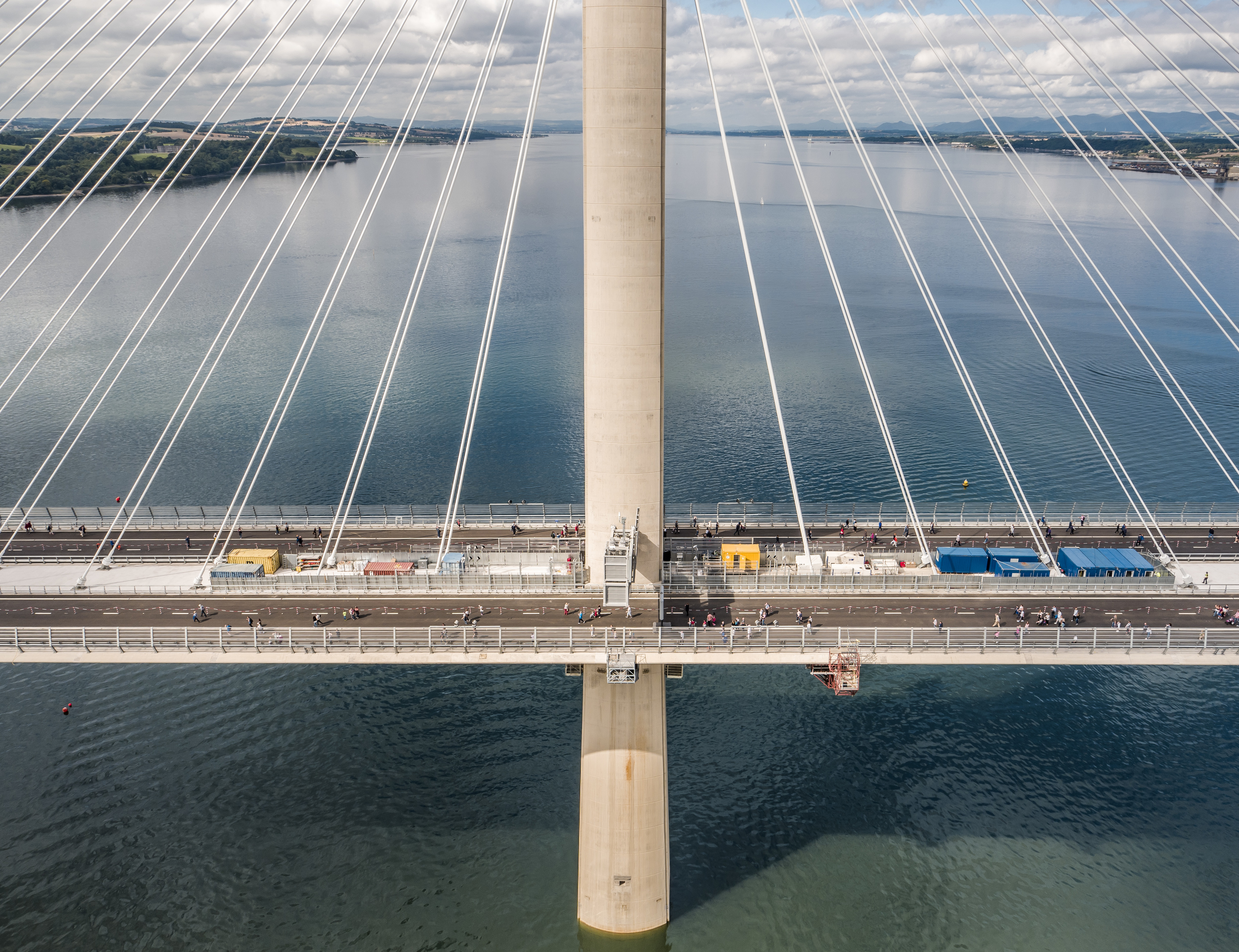 The Queensferry Crossing will be formally opened by the Queen tomorrow, exactly 53 years to the day after she unveiled the Forth Road Bridge in 1964.
And there will be plenty crossing this weekend who remember that day well – not least Anne Swap from Edinburgh.
Anne, now 63, remembers: "When I was 10 they opened the road bridge, and we came to see it.
"To be given the opportunity to cross this one is so exciting.
"It's just a thrill. There's only 50,000 people crossing – and I'm part of it."
The Queensferry Crossing will reopen to traffic again on Thursday with an initial speed limit of 40mph, before later becoming a motorway.
'Beautiful bridge a stunning reminder of Scotland's glorious engineering history'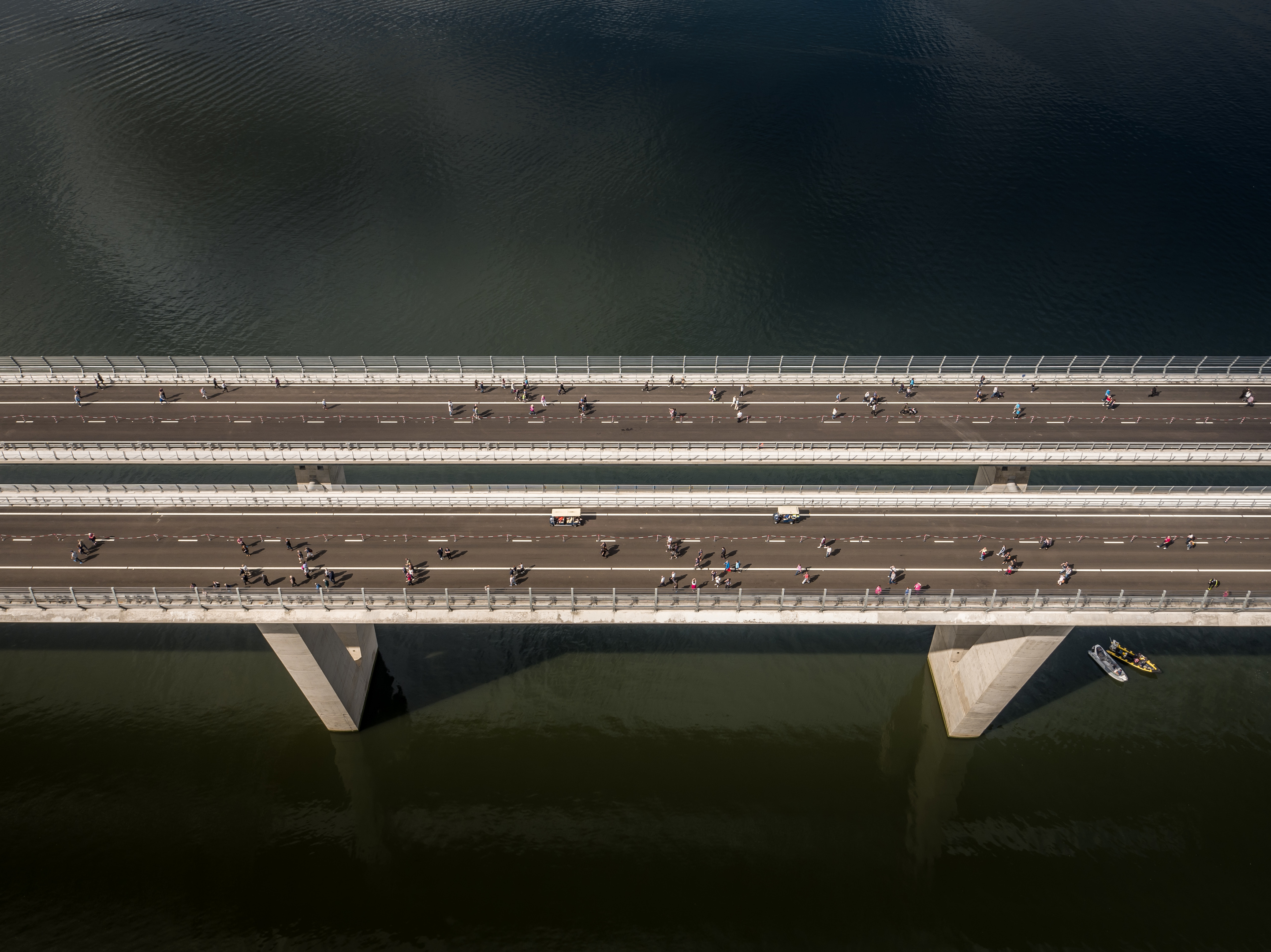 SCOTLAND'S leading historian Sir Tom Devine believes the Queensferry Crossing represents a bridge between our trailblazing engineering past and the future.
Here he shares his thoughts on the significance of the spectacular new
£1.35 billion structure …
"This is an important milestone in Scotland's engineering and technological history.
"It seems to me a beautiful construction and, unlike the other Forth Road Bridge, it will sit very well with the old Victorian rail bridge.
"You could say that both of these bridges together demonstrate the history of Scottish engineering and the ambition to produce not simply important developments in transport infrastructure but also one which sends out a message to visitors about the significance of the Scottish nation.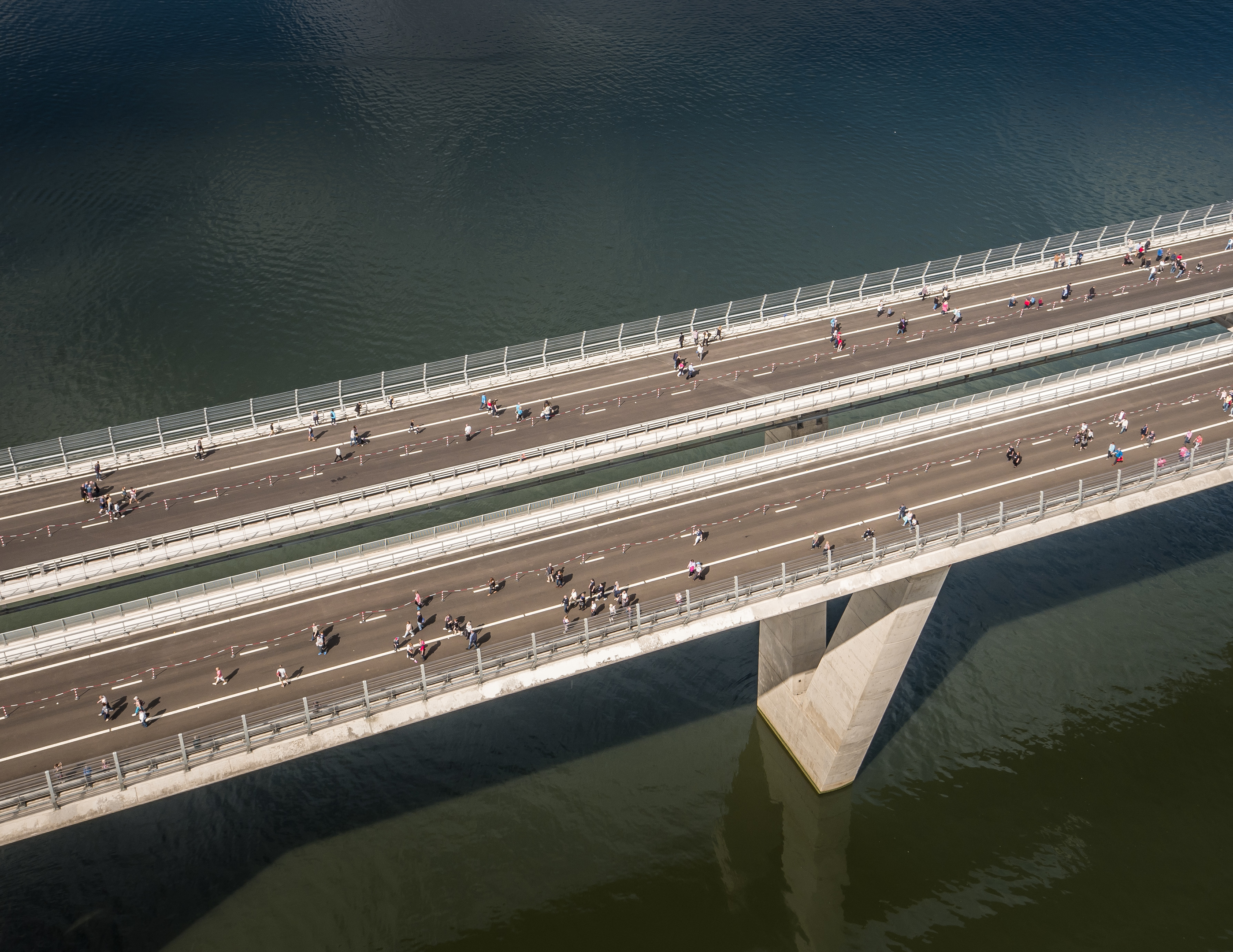 "Scotland has an extraordinary heritage.
"The great innovative families of the 19th Century were the Telfords for roads, lighthouse builders the Stevensons, and Sir William Arrol, whose bridges you would find throughout the British Empire.
"Scotland was the place to go for advanced engineering technology and the current bridge is a metaphor for two things.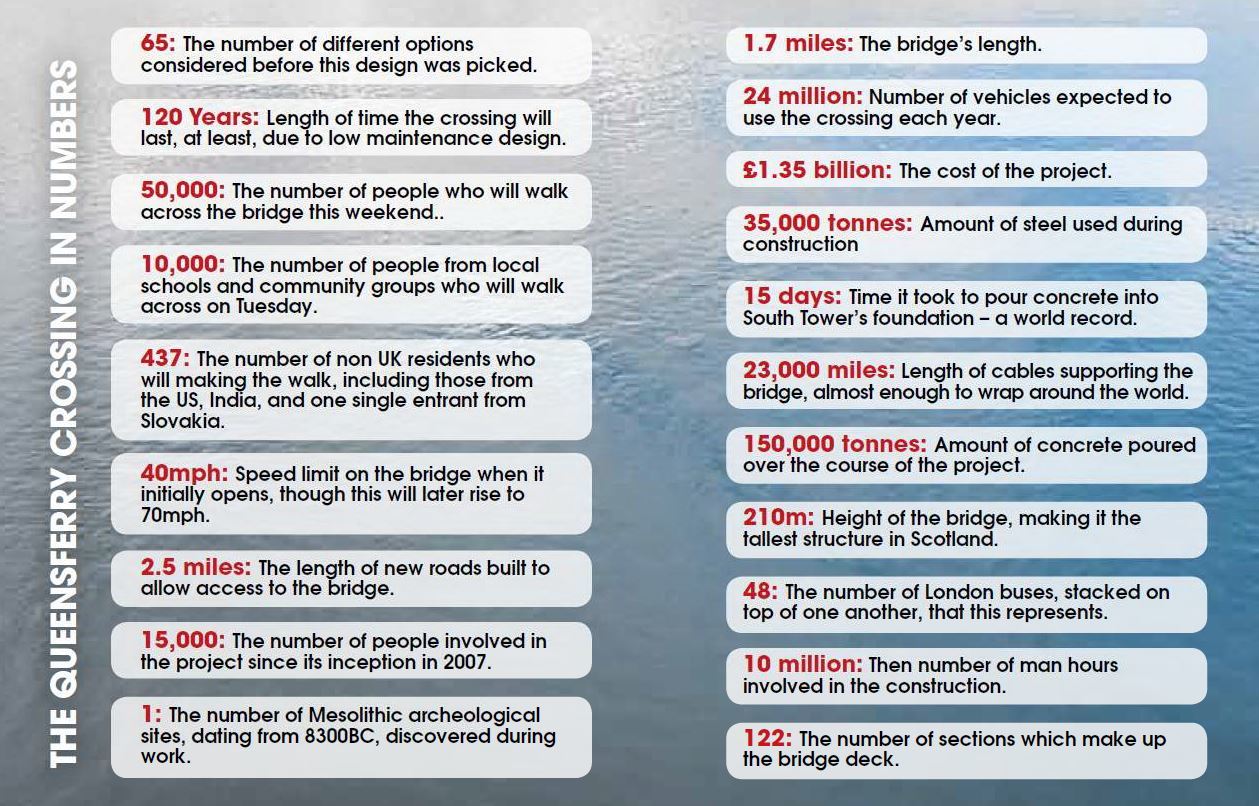 "It reflects again the nation's capacity to build beautiful things but a negative is that the design and most of the materials did not come from Scotland.
"The bridge does showcase our capacity for technical and aesthetic excellence but it is also a physical metaphor for the decline of Scottish heavy industry, which imploded in the 1970s and '80s."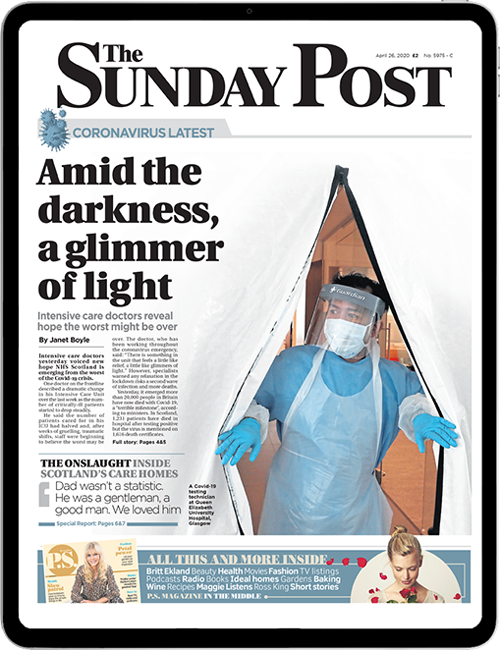 Enjoy the convenience of having The Sunday Post delivered as a digital ePaper straight to your smartphone, tablet or computer.
Subscribe for only £5.49 a month and enjoy all the benefits of the printed paper as a digital replica.
Subscribe