NOMINATIONS have been announced for the British Academy Scotland Awards 2018.
The list was revealed today ahead of the ceremony in Glasgow on Sunday November 4.
Thriller Calibre leads the way with five nominations, followed by detective drama Shetland with three.
Christmas zombie musical Anna and the Apocalypse, Armando Iannucci's The Death Of Stalin, documentary feature Nae Pasaran, comedy Two Doors Down and factual programmes Violent Men: Behind Bars and Scotland 78: A Love Story have all received two.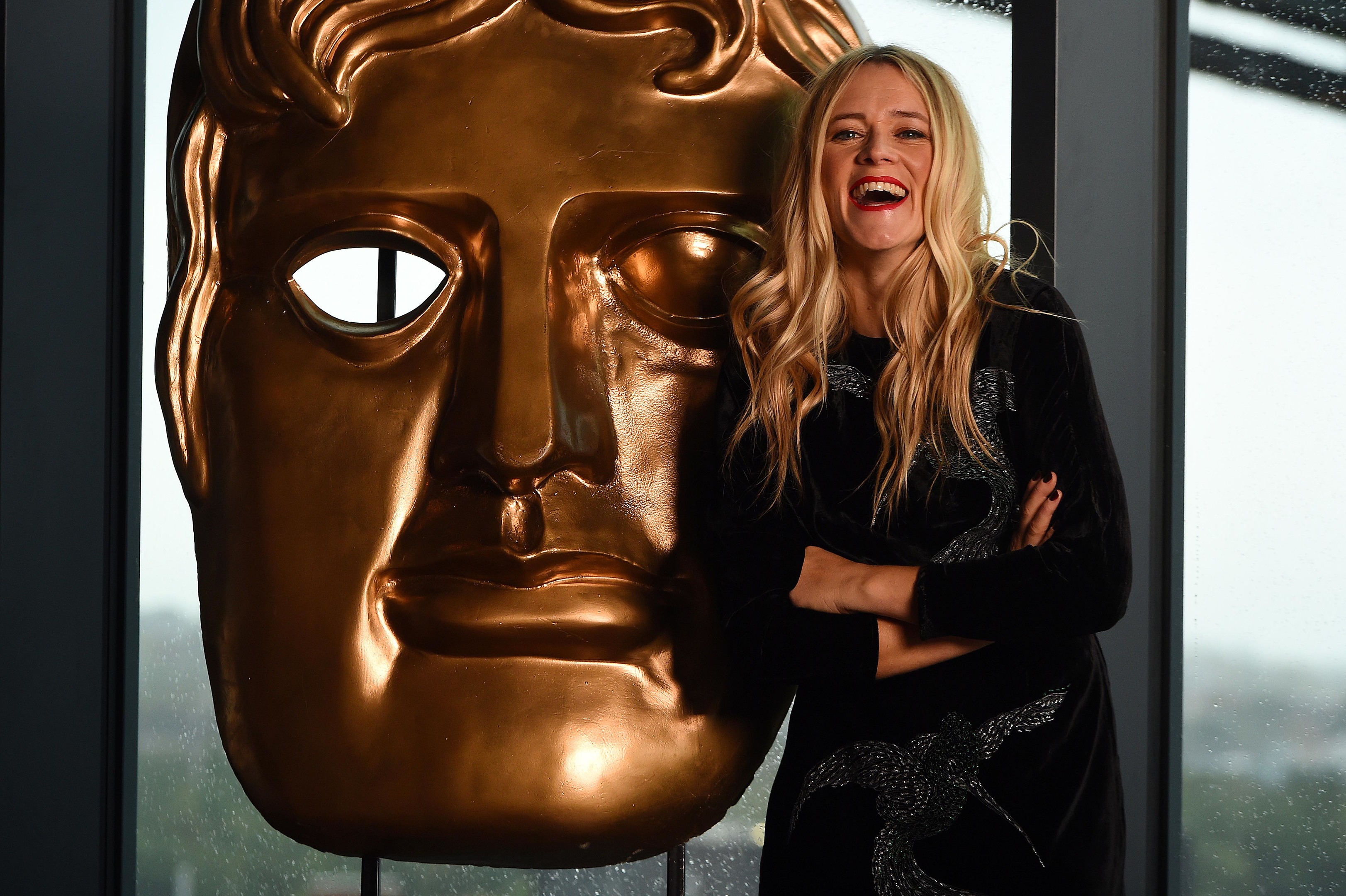 "It's great to shout about Scottish talent," said awards host Edith Bowman.
"It can only then encourage a new generation of creatives to come through and be those directors, writers and be in all those crews that are in such high demand at the minute because there's so much being made in Scotland.
"We need to keep training up and that's where BAFTA Scotland comes in to make sure that all these young people who are desperate to be in the industry get the opportunity to be trained up and go into different fields."
BAFTA Scotland Director Jude MacLaverty hailed the variety within the nominations, which include short films, feature films, dramas, documentaries, comedies and also games.
"The wealth of creative talent in Scotland is demonstrated by this year's nominations," she said.
"We are really excited by the quality of this year's shortlist and we look forward to welcoming everyone for another fantastic evening."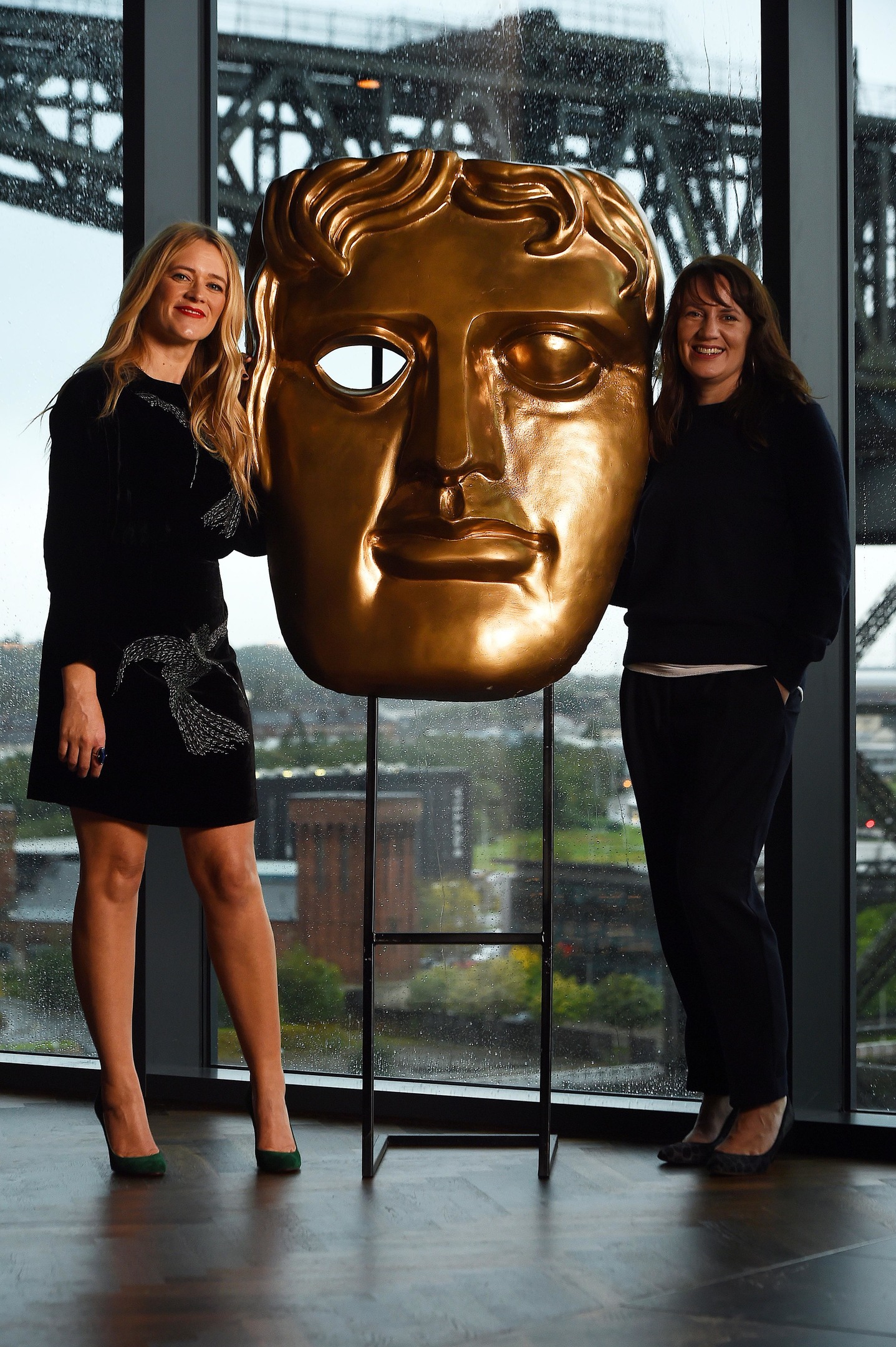 She added: "This is obviously the big celebratory night for BAFTA Scotland, but throughout the year we do so much more training and we celebrate this throughout the year.
"It's just this is the night that everyone gets an award and their good clothes on!"
The nominations
ACTOR: FILM
TONY CURRAN Calibre
JACK LOWDEN Calibre
MARTIN MCCANN Calibre
---
ACTOR: TELEVISION
DOUGLAS HENSHALL Shetland
CHRIS REILLY The Last Post
JONATHAN WATSON Two Doors Down
---
ACTRESS: FILM
ELLA HUNT Anna and the Apocalypse
SHAUNA MACDONALD White Chamber
SIÂN PHILLIPS Voyageuse
---
ACTRESS: TELEVISION
MORVEN CHRISTIE The A Word
KIRAN SONIA SAWAR Black Mirror: Crocodile
ELAINE C SMITH Two Doors Down
---
ANIMATION
SCOTTISH CUP Production Team – Once Were Farmers
SHORT CHANGED Zoë Hutber, Denisa Uherová
WIDDERSHINS Simon Biggs, Will Adams – Scottish Film Talent Network
---
DIRECTOR – FACTUAL
JOHN MACLAVERTY Scotland 78: A Love Story
MATT PINDER Violent Men: Behind Bars
FELIPE BUSTOS SIERRA Nae Pasaran
---
DIRECTOR – FICTION sponsored by Champagne Taittinger
ARMANDO IANNUCCI The Death of Stalin
COLM MCCARTHY Black Mirror: Black Museum
MATT PALMER Calibre
---
ENTERTAINMENT
ARMCHAIR DETECTIVES Production Team – Tiger Aspect Productions/BBC One
LAST COMMANDERS Toby Stevens, Ryan Meloy, Louise Brown – OMG Scotland/Panda Television/CBBC
RAVEN Production Team – BBC Scotland Children's/CBBC
---
FEATURE FILM
ANNA AND THE APOCALYPSE Naysun Alae-Carew, Nicholas Crum, John McPhail, Alan McDonald – Blazing Griffin
NAE PASARAN Felipe Bustos Sierra, Colin Monie, Peter Keith, Patrick Neil Doyle – Debasers Filums
THE PARTY'S JUST BEGINNING Karen Gillan, Mali Elfman, R. Andru Davies, Claire Mundell – Mt Hollywood Films/Synchronicity Films
---
FEATURES & FACTUAL SERIES
CLASS OF MUM AND DAD Production Team – Firecracker Scotland/Channel 4
THE FORCE:  THE STORY OF SCOTLAND'S POLICE Sarah Howitt, Mick McAvoy, Alison Pinkney, Shiona McCubbin – STV Productions/BBC One
VIOLENT MEN: BEHIND BARS Matt Pinder, Liam McArdle, Iain Scollay, Nicole Kleeman – Firecrest Films/Channel 4
---
GAME
BECKETT Production Team – The Secret Experiment
COBI HOOPS 2 Production Team – Cobra Mobile
OOO: ASCENSION Kenny Creanor, Bobby Farmer, Tony McBride – Extra Mile Studios
---
SHORT FILM
I WAS HERE Joe Carter, Morna Pearson, Dave Gillies, Susannah Armitage – Scottish Film Talent Network
MY LONELINESS IS KILLING ME Tim Courtney, Michael Richardson, Siobhan Fahey, Stuart Condy – Scottish Film Talent Network
SLAP Simone Smith – Wild Room
---
SINGLE DOCUMENTARY
BREADLINE KIDS Louise Pirie, Audrey McColligan, Iain Scollay, Nicole Kleeman – Firecrest Films/BBC One Scotland
LIFE BEHIND BARS: VISITING HOUR Production Team – Chalkboard/Channel 4
SCOTLAND 78: A LOVE STORY Production Team – IMG Productions Scotland/BBC One Scotland
---
SPECIALIST FACTUAL sponsored by Deloitte
THE CANCER HOSPITAL Andrew Abbott, Louise Lockwood, Iain Scollay – Firecrest Films/BBC One Scotland
IMAGINE…RUPERT EVERETT: BORN TO BE WILDE Production Team – BBC Studios, Pacific Quay Productions/BBC One
TRUST ME, I'M A DOCTOR – MENTAL HEALTH SPECIAL Production Team – BBC Studios, Science Unit/BBC Two
---
TELEVISION SCRIPTED
SCOT SQUAD Jack Docherty, Joe Hullait, Rab Christie, Iain Davidson – The Comedy Unit/BBC One Scotland
SHETLAND Production Team – Silverprint Pictures/BBC One
TRUST ME Production Team – Red Production Company/BBC One
---
WRITER FILM/TELEVISION supported by Creative Scotland
ARMANDO IANNUCCI The Death of Stalin
DAVID KANE Shetland
MATT PALMER Calibre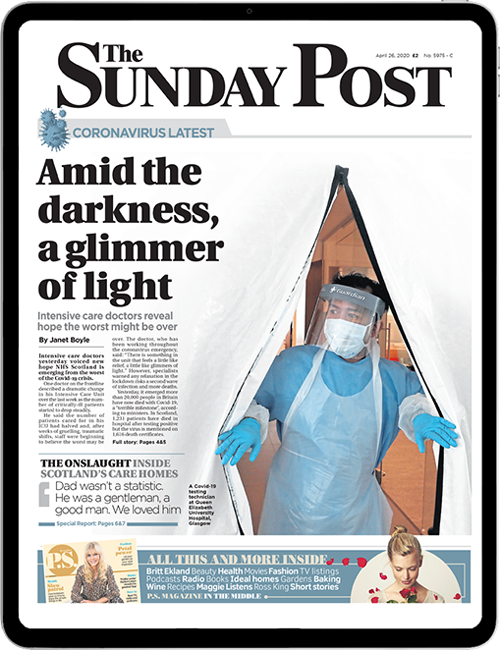 Enjoy the convenience of having The Sunday Post delivered as a digital ePaper straight to your smartphone, tablet or computer.
Subscribe for only £5.49 a month and enjoy all the benefits of the printed paper as a digital replica.
Subscribe