Amanda Kopel, the widow of former Dundee United footballer Frank Kopel, said she was "humbled and honoured" to receive a Lifetime Achievement Award at Scotland's Dementia Awards.
Her husband died at the age of 65 after a battle with the condition, and Amanda's work campaigning to secure free personal care in Scotland for under-65s was recognised at the ceremony last week.
"I do admit that the person that really deserves the award is Frankie," she said.
"He's the one that went through it all. I was there beside him but he's the one who deserves it.
"It was six years, a hard campaign. Probably the last 12 years has been a battle, watching him go through that journey with dementia, but also the last six years that campaign… it has been at times very nerve-wracking with barriers thrown in my way.
"But I kept hearing his words: 'tell them Amanda, it's too late for me but it's going to help others in the future' and every time I got another door shut in my face I'd hear his words and I thought, 'go for it Amanda'."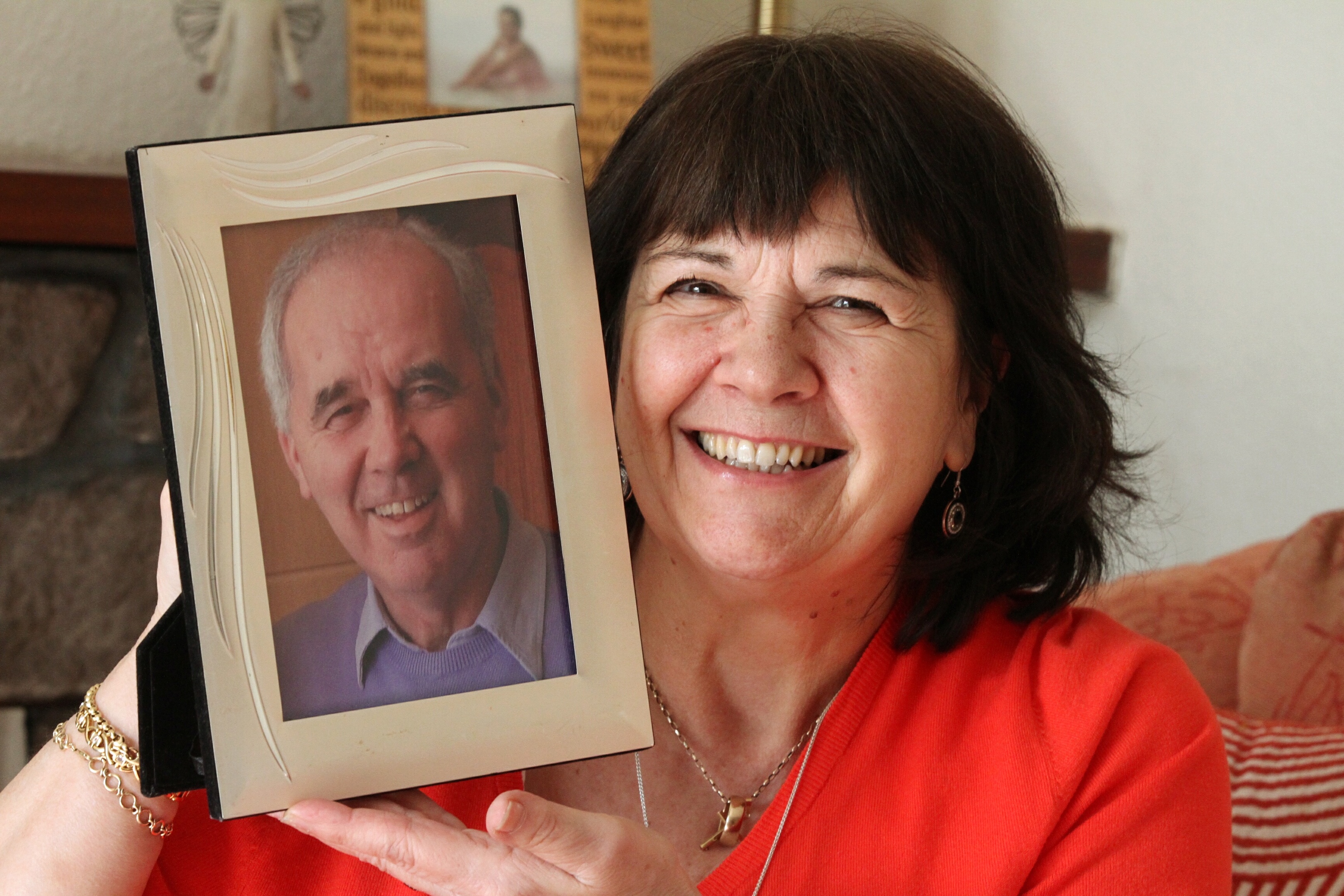 Frank died in April 2014, having been diagnosed in 2009.
At the time of his death, the campaign for Frank's Law had been gaining momentum via Holyrood's petitions committee.
It was eventually backed in the Scottish Parliament by Labour, Conservative and Green MSPs with the government undertaking a feasibility study.
First Minister Nicola Sturgeon announced free personal care would be extended to under-65s with degenerative conditions in September 2017, and the Frank's Law legislation finally came into effect on April 1 this year.
"There are so many people who weren't as lucky as Frankie and I," Amanda said.
"Dementia came to our door but there were people out there whose voices were still being ignored and I thought no, that can't go on. This is discrimination of the highest degree and it had to end."
Amanda insists that, while the battle for Frank's Law may have been won, the war is still going on. She receives messages on an almost daily basis from people who say they are still being refused free personal care.
She said: "They're genuine people who need that help. Some of the excuses are horrific, so I'm battling for them now. I thought I was going to have a wee bit of a rest after April 1 but God has other plans for me.
"Of course, any new system is going to have teething problems but I think the people of Scotland, the under-65s have waited long enough for that free personal care.
"Nobody, regardless of the disease, illness, disability or condition should ever be discriminated in that way."
"If dementia hadn't come to our door I wouldn't be standing here today, I wouldn't be picking up awards, whatever… we could've been sitting in Cala D'Or having a glass of cava and Frankie a cold beer in Majorca, our favourite place, but it did come to our door."
Amanda hopes that the message will continue to get out about Frank's Law, so that more people can benefit from it.
But she admits that she's concerned that she speaks to people who, even after the campaign and publicity, don't know it exists.
"That's quite concerning for me because then how many people are missing out?" she said.
"I know Alzheimer Scotland are getting the message out well and I'm so grateful for their support and also to the MSPs who did support Frankie and I, they're all members of Frank's Army along with a lot of other people.
"They've been the ones that have stood beside me shoulder to shoulder. Frank's Law was never going to benefit Frankie or me, so I could've just ripped up the campaign the day that he died but I didn't because I just kept thinking of the other people out there that don't have a big mouth like me!"
Alzheimer Scotland's Dementia Awards, which took place in Glasgow last week, not only celebrated the achievements of people like Amanda who are striving to make a difference to people living with the condition, but also served as a forum for the sharing of ideas.
And it also helped raise awareness of the condition and reduce the stigma that is so often attached to it.
"It's not just an older person's disease and it's a horrible disease, regardless if you're 36 or 86," Amanda said.
"There has to be more funding found for it. It's ok some scientists coming and saying they can get medicine to alleviate some of the symptoms but it would be lovely to finally someday hear somebody say 'we have found a cure'.
"113 years to wait for a cure is a long, long time."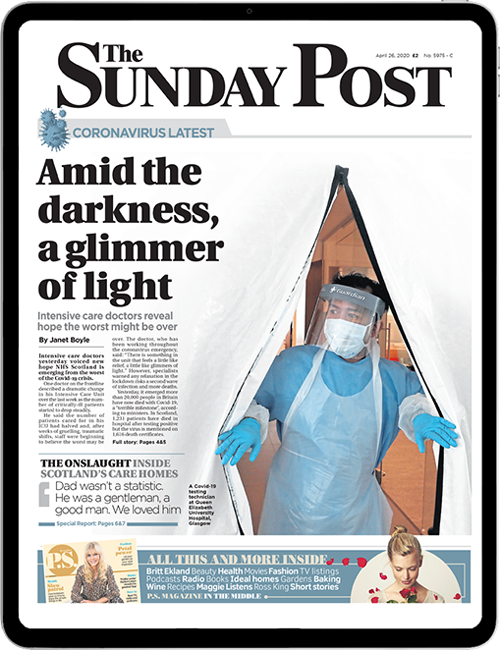 Enjoy the convenience of having The Sunday Post delivered as a digital ePaper straight to your smartphone, tablet or computer.
Subscribe for only £5.49 a month and enjoy all the benefits of the printed paper as a digital replica.
Subscribe