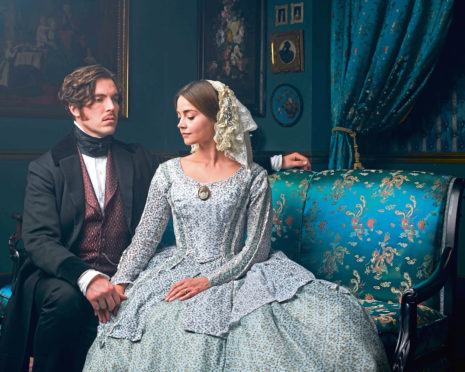 The year is 1848 – a turbulent and uncertain time for both Europe and the monarchy.
And there lies the dramatic backdrop for the third series of ITV hit show, Victoria, which started last Sunday and sees Jenna Coleman reprise her role as the young Queen, alongside Tom Hughes as Prince Albert.
Not only is Queen Victoria under pressure from the government to leave London for her own safety but her relationship with her husband is at breaking point, as they clash over the role of the monarchy.
Victoria is one of ITV's most successful dramas – the first series was the highest-rating drama of 2016 on the channel.
And both Jenna and Tom, whose romance extends off screen, were delighted to return to their roles.
"I love her lack of filter, her frankness and honesty," enthuses Blackpool-born Jenna, 32, also known for Emmerdale and Doctor Who.
"I love the fact that if she likes someone she is incredibly loyal and if she doesn't, she will let that person know.
"In terms of playing her, when she is in a bad mood or is tired, she is reactionary and temperate, so she has always been known as having tempers.
"As she gets older, she becomes even less controlled," adds Jenna, "so it is fun to age with her."
For Tom, who's also 32, there is a continued fascination about how unique Albert's story is.
"There are only a small amount of people in the history of mankind who have held his position," suggests the Chester-born actor, who has also starred in BBC2 thriller Paula.
"In terms of history, this era was one of shifting sands and the world won't ever return from this point, so the human impact of that fascinates me, especially when you take these two young people at the heart of it all."
Adding to fans' excitement over Victoria's return to our screens is the fact that Laurence Fox, 40, has joined the cast as the Foreign Secretary Lord Palmerston.
"He's a bit of an old rogue," the Lewis star offers up as a description of the role.
The actor, who was born in Yorkshire, continues with a smile: "He's a maverick, doesn't do what he's told, very rude to everybody, but he's quite diplomatic."
There are similarities between his character and President Donald Trump, Laurence notes.
"What they do cleverly in the show is parallel it up with modern life, so there is a slight Trump-iness to him in terms of the fact that he is a populist and nationalist and a troublemaker."
Another new development this series is the arrival of Victoria's mysterious sister Feodora.
Played by Harlots star Kate Fleetwood, viewers will quickly realise that the siblings have a tricky relationship.
"There is a lot of unspoken resentment and history between these two – Victoria resents Feodora for leaving her when she went off and got married, Feodora resents Victoria for having the attention and focus because she was the heir," explains Jenna.
"They also have a shared experience at Kensington that bonds them, so there is a constant push and pull of love and resentment between them."
Feodora also has an impact on Albert, says Hughes, as she "plays him brilliantly, preying on a weakness she may not even realise he has".
He continues: "She becomes everything Albert is lacking.
"Victoria and he are distant and when the invisible string between them is fraying, he needs that female figure in his life as there is a void, and Feodora fills that."
When the series starts, Victoria is pregnant with her and Albert's sixth child. So, as you would expect, there are a lot of children around.
"You just have to call action and see what happens," says Jenna. "Kids really do say the funniest things and it is the unpredictability on set that is hilarious."
One challenge for Jenna was filming a scene in which Victoria takes what was meant to be a leisurely dip.
She had to wear a bathing suit that is "a lot like pyjamas that are made from hemp" and there were some treacherous waves that day.
"It was absolutely freezing and we had to film this twice because the weather was so awful," she recalls.
Victoria is on ITV, Sundays at 9pm.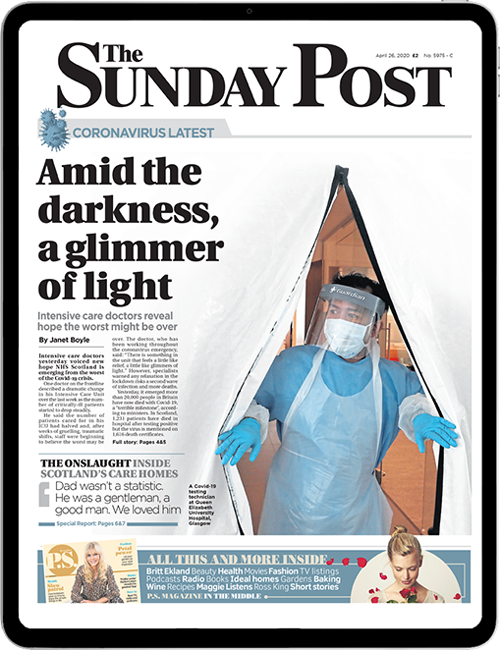 Enjoy the convenience of having The Sunday Post delivered as a digital ePaper straight to your smartphone, tablet or computer.
Subscribe for only £5.49 a month and enjoy all the benefits of the printed paper as a digital replica.
Subscribe