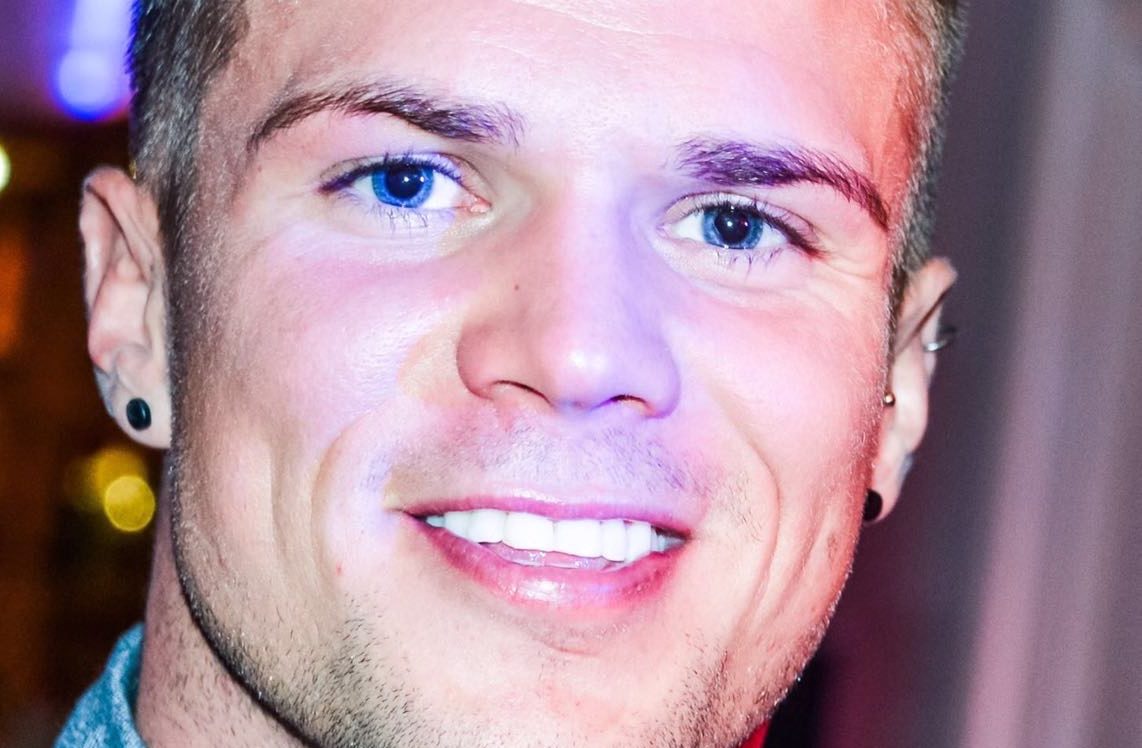 THE victim of a campaign of menacing, homophobic abuse later killed himself, a court heard.
Scott McIntosh was devastated after being targeted by former schoolmate Kevin Edgar.
After coming out as gay, Scott, a deep sea diver from Aberdeen, endured a series of hateful calls from Edgar, an oil rig worker, and, friends say, he slid into depression.
After struggling with mental health issues, Scott, 28, took his own life.
On Wednesday, Edgar, 29, admitted a charge of making obscene phone calls, aggravated by prejudice relating to sexual orientation.
A source close to Scott said he had suffered terribly from months of abuse and that, while the calls had happened 20 months before his suicide, they had been a factor in plunging him into depression.
He said: "Scott did suffer. These homophobic emails and calls had a devastating impact on Scott's mental health. Ultimately I would say they did contribute to his suicide."
His family have declined to comment but campaigners have called for more help for those suffering mental health issues and a crackdown on hate crimes.
Glasgow Sheriff Court heard last week how Edgar had known Scott since school. In August last year, when he was on trips to England and Glasgow, Scott received a number of anonymous calls but recognised Edgar's voice.
Depute fiscal Lori Pidgeon told the court that Edgar made a serious of obscene, homophobic insults to Scott in the calls.
Edgar, of Glebe Terrace, Kirkton of Skene, Aberdeenshire, was originally charged under the Communications Act 2003 with making threatening phone calls and "electronic communications messages" to Scott over four months.
But he pleaded guilty to a reduced charge that concerned only calls made by him on August 28, 2016, which it was said were "grossly offensive or of an indecent, obscene or menacing character" and contained "homophobic remarks".
During the 15-minute hearing, prosecutors said the calls to Mr McIntosh and his later suicide were not connected. Sheriff Valerie Mays asked prosecutors: "The complainer in this case is now deceased. Could you tell me if there was any suggestion there was any connection."
Depute fiscal Lori Pidgeon said: "I would not want to suggest that."
Sheriff Mays said Edgar's previous convictions include anti-social behaviour and breach of the peace and ordered background reports to be carried out before Edgar is sentenced next month.
Scott, who had a four-year-old son, started his working life as a joiner before becoming an offshore rigger and eventually training as a saturation diver working at extreme depths.
A source said: "Scott had everything to live for, becoming a father was the pivotal point in his life. He loved his son so much. He was a wonderful father and did so much with him when they were together. It's heart-breaking.
"Hundreds of people turned out for his funeral at Aberdeen Crematorium in March. It was packed out. There were people standing outside. Everyone was crying."
Now his friends want to see more effective mental health intervention.
One said: "If you stand on a nail and you go to accident and emergency, they will see you and treat you for that minor injury. But we are lacking a place for people who feel so down at a specific moment in time that they want to take their own lives. There should be somewhere you can walk in and get that immediate help. People are suffering and young males especially don't want to communicate because they see it as a weakness. There's a stigma. We have to break those barriers down."
In the last five years, more than 2,600 men have taken their own lives in Scotland, including 522 last year.
Meanwhile, official figures show that sexual orientation aggravated crime is the second most common type of hate crime. The number of charges reported increased by 3 % in 2017-18 to 1,112.
A survey published by the Scottish Government this year revealed that two in five LGBT people have experienced an incident because of their gender, such as verbal harassment or physical violence.
However, more than nine in 10 of the most serious incidents went unreported to the police, because respondents thought "it happens all the time".
Monica Lennon MSP, Labour spokeswoman for health, said: "Scott's suicide is a tragedy his loved ones should never have had to endure."
She welcomed moves announced last week to teach Scots pupils about LGBT rights but said better support for those suffering poor mental health must also be delivered.
"Anyone experiencing poor mental health or contemplating suicide needs access to the right support services."
Annie Wells, MSP, and member of the equalities and human rights committee, said: "Scotland has made a lot of progress when it comes to tackling homophobia. But this horrific case shows there is still a long way to go."
First Minister Nicola Sturgeon has made a commitment to improve mental health care in Scotland with a new package of support including hundreds of new counsellors and nurses. She has also promised improved access to psychological assessment and therapy in rural areas and strengthening of the handling of mental health calls to the 111 service.
Scott's colleagues and friends have contributed to an online campaign to raise money for Scott's son.
If you feel like you need to talk to someone, call Samaritans on 116 123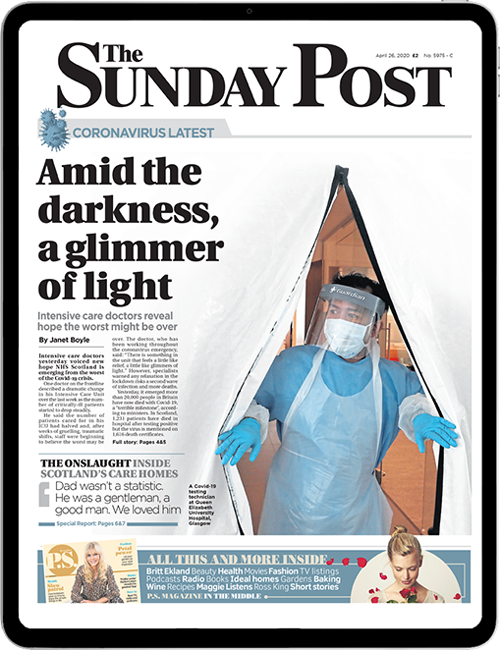 Enjoy the convenience of having The Sunday Post delivered as a digital ePaper straight to your smartphone, tablet or computer.
Subscribe for only £5.49 a month and enjoy all the benefits of the printed paper as a digital replica.
Subscribe