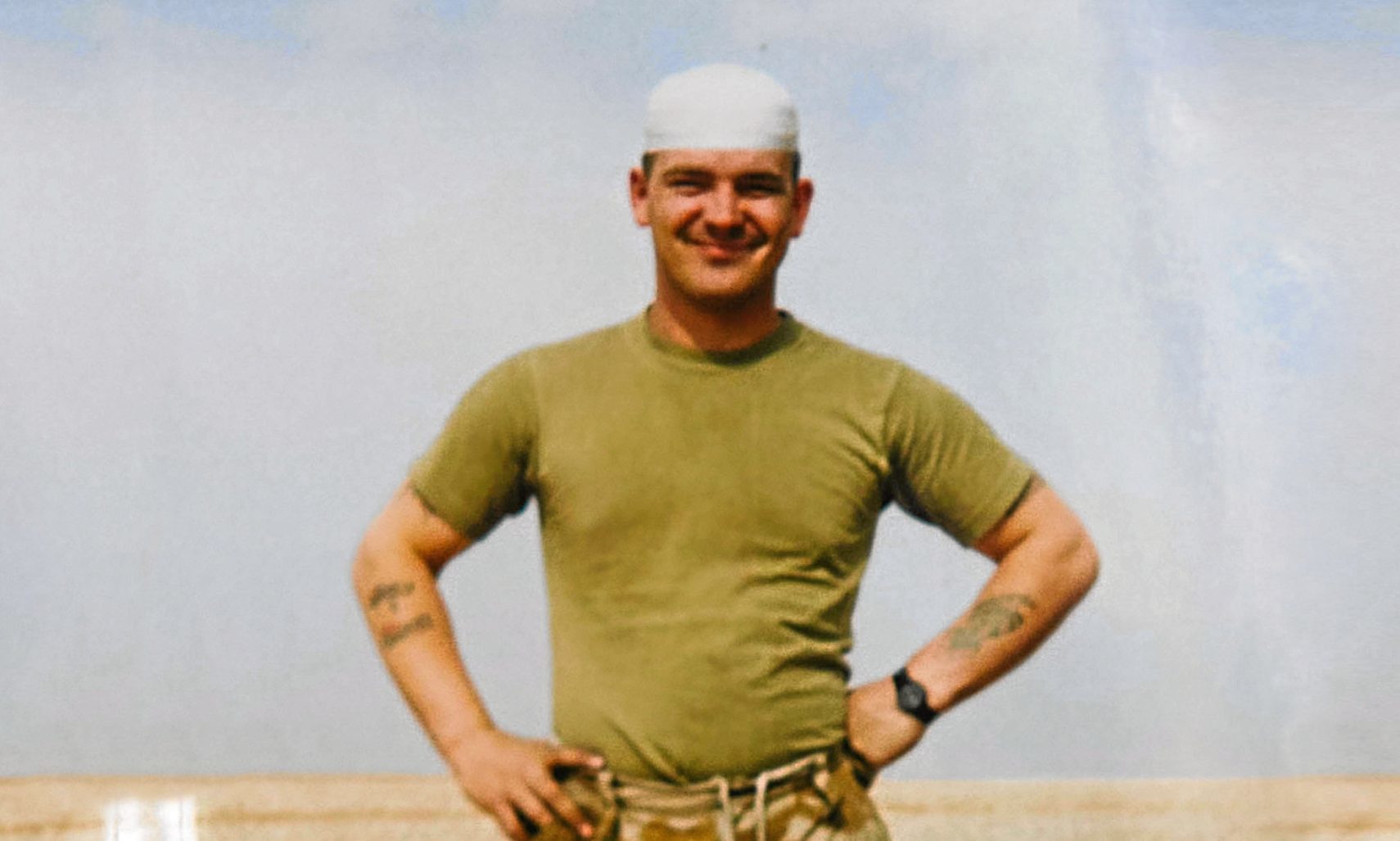 MORE and more Scots veterans are ending up homeless, charities revealed last night.
Former servicemen and women are supposed to get help to ensure they have a roof over their heads under the UK Government's Military Covenant.
But as the country pauses today to mark Remembrance Sunday, homeless charities say the number of veterans ending up on the street has surged.
The Scottish Veterans' Residences (SVR), set up to offer supported accommodation to homeless ex-servicemen and women, has told The Sunday Post it is on course for a 21% increase in applications this year.
And staff at the charity fear those numbers will soar in the run up to Christmas as the Scottish winter begins to bite. The jump in demand comes on the heels of a 35% increase in veterans needing SVR's help at its sites in Edinburgh, Glasgow and Dundee in 2015.
Official government data shows homelessness is decreasing – but the SVR fears the opposite is the case among veterans.
The charity says veterans are more likely to sleep rough or at a friend's house than seek help from Scotland's local councils – meaning it won't show up in official statistics.
SVR chief executive Phil Cox, who has himself served in Iraq and Afghanistan, said the official data simply did not tally with what the charity was seeing.
He said: "Our anecdotal experience suggests the problem is escalating. In 2015, we provided accommodation to 228 homeless and vulnerable veterans compared with 168 the year before.
"While part of this rising figure is down to our success in helping many of our residents get their lives back on track and supporting them into secure tenancies, these stats do indicate that significant challenges lie ahead.
"People who are nurtured within the military culture, based around discipline, responsibility and self-reliance, often feel ashamed to ask for help.
"Another issue is that many of the veterans we support are not living on the streets but instead flitting between friends' sofas, staying with parents, or just getting by in temporary but often sub-standard accommodation."
The UK Military Covenant is supposed to guarantee decent and proper treatment for veterans – but critics say it lags far behind the system in the US, where veterans jump to the front of the queue for housing and other public services.
Highlands MSP Sir Edward Mountain, a veteran of the Blues and Royals regiment, said: "The majority of Scottish authorities do comply with the Military Covenant but it has to be said that some are less attentive than others.
"Veterans need specialist help, because a lot of them will have seen things that other people have not and we have a duty to them.
"Veterans should never feel alone and if they don't get the support they need from their council, they should turn to their regiment.
"I know that can be difficult because veterans can be very proud but there are charities which can help in times of trouble."
Glasgow City Mission offers an overnight shelter during winter to people sleeping rough in the city.
Graham Steven, the charity's partnerships manager, said many of the rough-sleepers it helped were veterans.
He said: "Among the people we serve at Glasgow City Mission are war veterans, those who have served their country and on return to the UK have struggled to reintegrate.
"Often what they have witnessed in combat has had a serious impact on their mental health. For some of those we work with, they found their lives quite quickly spiralled out of control, resulting in homelessness and deep brokenness.
"Our approach at Glasgow City Mission is get to know each individual and ask how we can help.
"We seek to meet people's immediate needs such as food and advice and then connect people to our daytime programme that seeks to address the underlying issues and rebuild people's confidence and skills."
---
Gulf war veteran John thought about ending his life after having to live in his car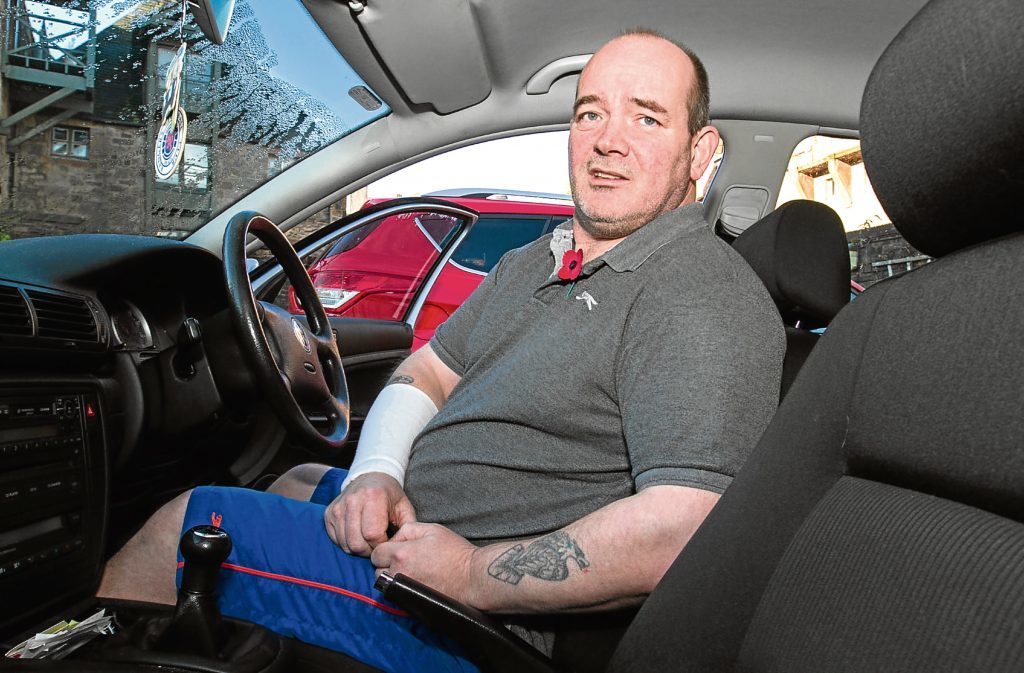 A GULF War veteran slept rough in his car for months after he was evicted.
Ex-Royal Scot John Pagan used his army sleeping bag to keep him warm.
Edinburgh Council told him it could be three months before he would be offered any permanent residence – so a car park became his home.
After joining the Royal Scots regiment as a teenager, the 51-year-old struggled to get his life on track when he left the army in 1994.
After falling victim to a scam, he was left with huge legal bills and later suffered nerve damage to both arms in a car crash. His injuries left him unable to continue working as a taxi driver.
His marriage broke down and he couldn't pay the rent.
It was then that John, who served his country in Northern Ireland and the Gulf War, found himself homeless.
"When I got evicted I decided I would just live in my car," he said. "It felt like nobody cared but because of my army experience, it was quite easy to adapt."
He said that being a soldier had made him independent, and he didn't want to live in a hostel.
But charities fear scores of veterans like John are falling off the radar and sleeping rough.
He said: "If it wasn't for my army experience, I don't think I would have been able to cope. I don't know where I would be now.
"You feel like giving up. Thank God last year's was a mild winter."
He admits he was close to ending his life.
"I was at my end," he said. "I was as low as you could possibly be, but one day, I just snapped out of it. I don't know what had got me through but I couldn't do it anymore.
"That said, I am not totally through it. I still have more down days than up days.
"If I keep going one day at a time then, hopefully, one day I will get there and I will be completely back on my feet."
When John returned to Edinburgh Council a second time, in July, he got help straight away and since September has stayed at Whitefoord House – flats reserved especially for veterans via the Scottish Veterans' Residence.
"It was a relief. Being here among other ex-squaddies, it is much easier.
"I feel like I am back in my army days. It's the same mentality. It's like being part of a family. We are like a band of brothers."
He added: "I didn't want help to start with. I was too independent. I have had to learn to talk to people. I was never one for opening up about my story.
"You have to seek help. If I didn't go back for help, I would still be in my car now.
"I might even be dead."
---
READ MORE
VIDEO: Armistice Day marked across Scotland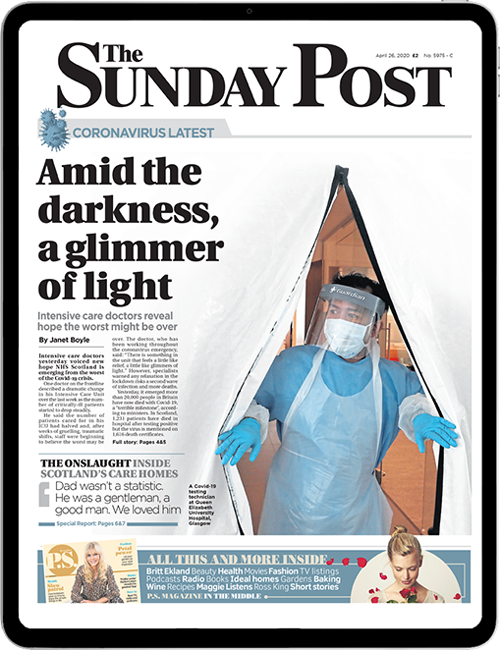 Enjoy the convenience of having The Sunday Post delivered as a digital ePaper straight to your smartphone, tablet or computer.
Subscribe for only £5.49 a month and enjoy all the benefits of the printed paper as a digital replica.
Subscribe