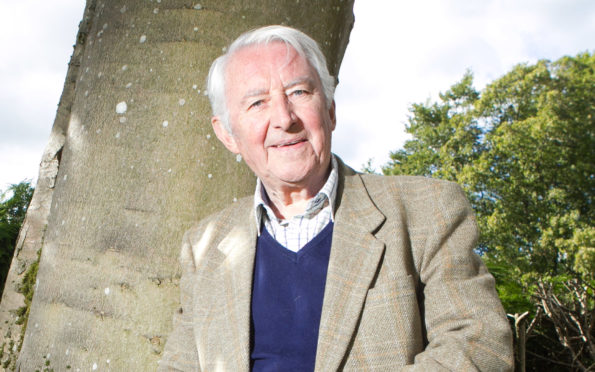 Lib Dem peer Sir David Steel has backed Nicola Sturgeon's plans for a new constitutional convention.
But Lord Steel, who co-chaired the constitutional convention which led to devolution and Scottish Parliament, argued it should take place in a "few years not months". He said: "I am not opposed to the idea of another constitutional convention, but we need to let the dust die down from Brexit before we contemplate another independence referendum, so I am not sure that chimes with her intentions.
"Scotland re-entering the EU is a good idea but it has to be some way off."
In a speech in Edinburgh on Friday, the First Minister said she still wants a referendum this year, despite Boris Johnson's refusal to sanction a poll, but said it must be "legal and legitimate".
Commentators believe there is next to no chance of another referendum this year and many do not believe there will be one next year even if the SNP win a majority in the 2021 Holyrood election.
Ms Sturgeon urged Yes supporters to be patient and vowed to build the case for independence.
She unveiled plans to set up a new constitutional convention of MPs, MSPs, former MEPs and councillors, similar to the one that paved the way for the Scottish Parliament in 1999.
Lord Steel, who went on to become Holyrood's presiding officer, co-chaired the Scottish constitutional convention, which was formed in 1989.
He said: "It lasted nearly a decade and its conclusions were largely adopted by the incoming Blair government in their white paper leading to the referendum in 1997."
Participants included Labour, the Lib Dems, the Scottish Green Party, the STUC and the Church of Scotland and the Catholic Church.
The Conservatives boycotted the convention and the SNP withdrew their support over its unwillingness to consider Scottish independence as an option at the time.
Lord Steel said that he hoped all parties would join the convention proposed by Ms Sturgeon.
He said: "So long as it is intended to look impartially at the future post-Brexit I think everyone should join."
During the General Election campaign in December, ex-Lib Dem leader Jo Swinson said she would not support a second referendum "with all the extra chaos that brings". But Lord Steel, asked he if supported another Scottish independence referendum, said: "I can see the case for another referendum when it is clear that we could join the EU, but that can't be this year or next."
Labour and the Lib Dems have still to decide if they will join Sturgeon's constitutional convention.
A spokesman for the Conservatives declined to say if they would join.