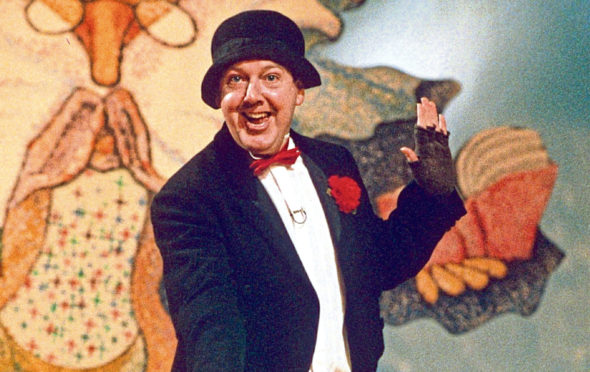 Ladies and gentlemen – come closer to the page.
There's an Irish comedian here who has been putting his wellies on night after night for more than 50 years and he still has to have L and R on them to remind him which one is for which foot.
Yes, of course, we are talking about Jimmy Cricket, still going strong and making us laugh after all these years.
"Come 'ere…" Jimmy Cricket has been urging audiences to do that ever since he was a Redcoat at Butlin's for the first time back in 1966 – and they have and they still do.
In the world of entertainment Jimmy Cricket now has legendary status – and why not, his mammy is still writing to him!
"I have been very fortunate," said Jimmy. "People still like to laugh which is great considering what we have to put up with in today's world. I don't think of myself as a comedian, I think I am a comedy doctor who shares some laughter medicine with anyone who wants it."
Jimmy Cricket was born James Mulgrew in Cookstown, County Tyrone. That was in October 1945.
"I remember it well, my mammy looked at me and then slapped my dad," said Jimmy. "I was given a good start in life. They bought me a scooter and used to push me on it – but I kept coming back!
"When I went to school they put me in the football team. I was the goalkeeper. In the first minute the other team ran towards me with the ball and their centre-forward kicked it straight past me. Our captain came and asked me why I hadn't tried to stop it. I said I thought that was what the net was for!"
Jimmy had four brothers and a sister and, for someone who was destined to be a comedian, his father had an unusual job.
"My dad was an undertaker – that's not a joke. He really was," said Jimmy. "But we were a typical Irish family, not taking things too seriously for too long. He had a great sense of humour but knew when to keep it under control. I suppose that was my first lesson in comedy timing.
"I was fascinated by entertainment when I was growing up – I loved the radio, circuses, theatre and just about anything that was fun.
"I had an idea that I might like to be an entertainer of some sort but my first job when I left school was to work in a betting office. I did a bit of gardening too – I was hedging my bets!
"No, I did work in the betting office for about two years and then I got a big break when I was offered a chance at Butlin's Holiday Camp at Mosney in County Meath.
"I loved it and I learned so much. I was paid £6 per week but meals and accommodation were thrown in – well, the meals were thrown in, the bed stayed where it was.
"That was in the summer of 1966 and I had such a great time that when there was a chance to go to Butlin's in Clacton I jumped at it. I was there for the next two years, having a great time and still learning so much from fellow Redcoats – and from the great entertainers who visited.
"I started to develop an act of my own, the basics of what I have been doing ever since. I moved to Manchester because there were so many clubs in the area and didn't become a star overnight.
"In fact I used to be a door-to-door salesman – I wasn't very successful, almost everybody had a door already.
"I went to Pontin's in 1972 and became a Bluecoat at Southport and Morecambe and that is where I met my wife, May, who was half a singing duo called the Tweedie Sisters. The very first time I saw her she was wearing a Halloween mask – it was love at first fright!"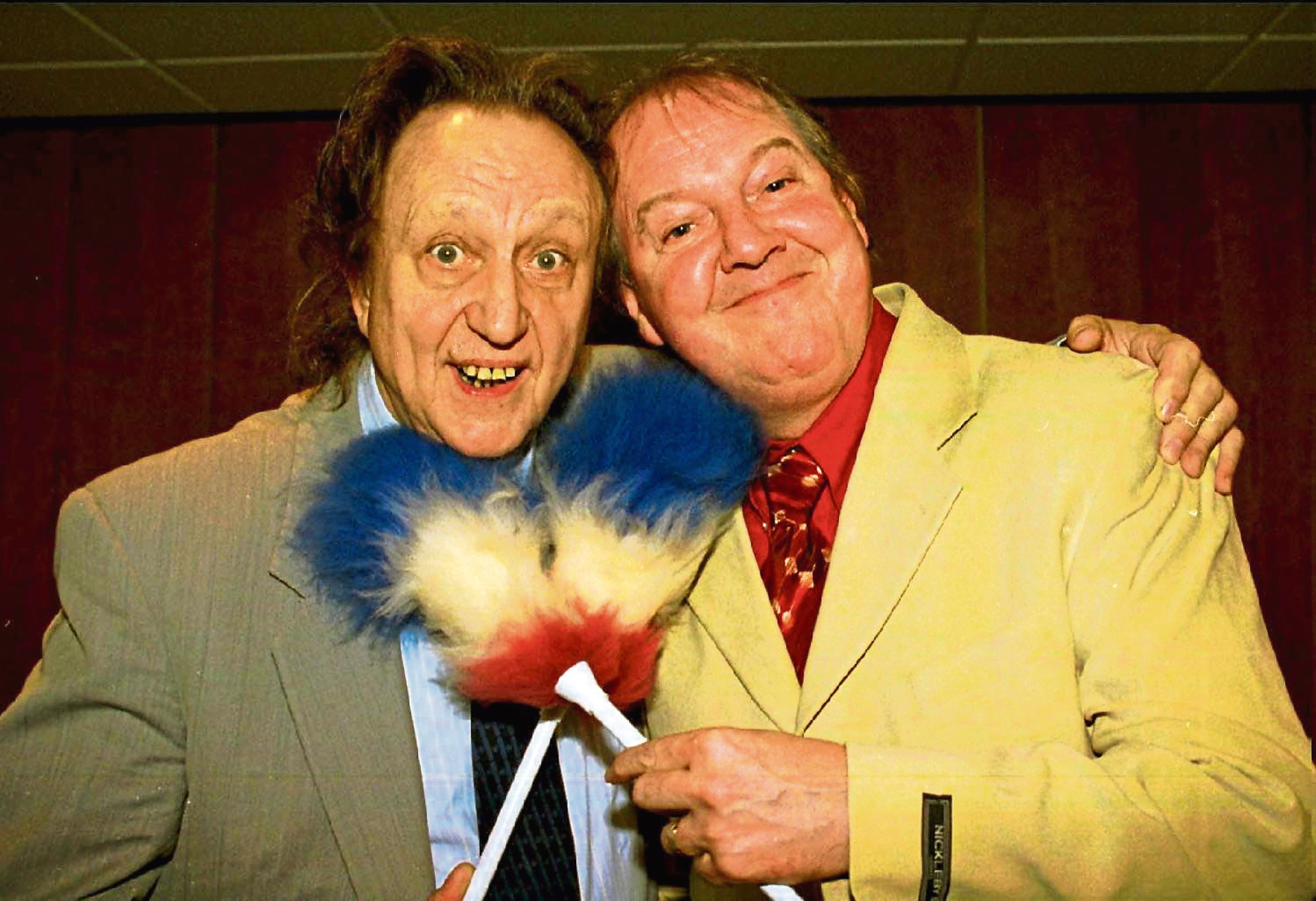 Jimmy's career did start to pick up and when he appeared on TV's Search For A Star, the nation fell in love with him. His unique style was unforgettable and the public wanted more.
He said: "I had some lovely letters from people including my mammy. She wrote – 'I saw you on TV, son, you look as if you have shrunk. Your uncle Paddy said you should go far but I didn't think you were that bad.' She still writes me with all the latest news from Ballygobackwards."
What followed that TV success was an appearance on the Royal Gala Show and a full diary of theatre engagements which then led to his own TV and radio series.
"I don't like to say – the rest is history – because history is past and I am still doing it."
Jimmy is a very talented man who not only writes his own material, theatre plays and a musical but also taught himself to juggle and play the saxophone, all of which feature in his act.
"I am always trying to add things, improve things," he said. "I think that is the secret of keeping a career going. Play to your strengths and try new stuff now and again. Sometimes it works brilliantly and other times you try it only once."
Jimmy is well known for his love of people and was awarded the Papal Knighthood for his outstanding charity work. He dedicates much of his time towards helping good causes.
"You have to give something back," he said. "Look at me, I get paid for enjoying myself. I am very grateful for how things have turned out and I want to express that gratitude by doing my best for other people."
Is Jimmy Cricket just a character or is there a part of him that is the real thing?
"I'll give you a couple of examples," said Jimmy. "When May and I got married, I arranged transport for everybody to get to the reception.
"They all drove off and I realised that here was May and I left with no car. So, we walked from one part of Rochdale to the other through all the shoppers, me in my suit (no wellies) and May looking beautiful in her lovely white dress. She kept smiling too!
"Another time I bought a new car and when I used it for the first time I had just got on to the M62 when it ran out of fuel. We didn't have a mobile then so I walked to the phone at the side of the motorway and asked them to bring me some petrol.
"The trouble was that they thought it was a hoax call, they didn't believe I was Jimmy Cricket. Eventually I convinced them and a man turned up with a can of petrol. I said to the man – 'They wouldn't believe I was Jimmy Cricket.' He replied, 'They will now – your car is diesel!'"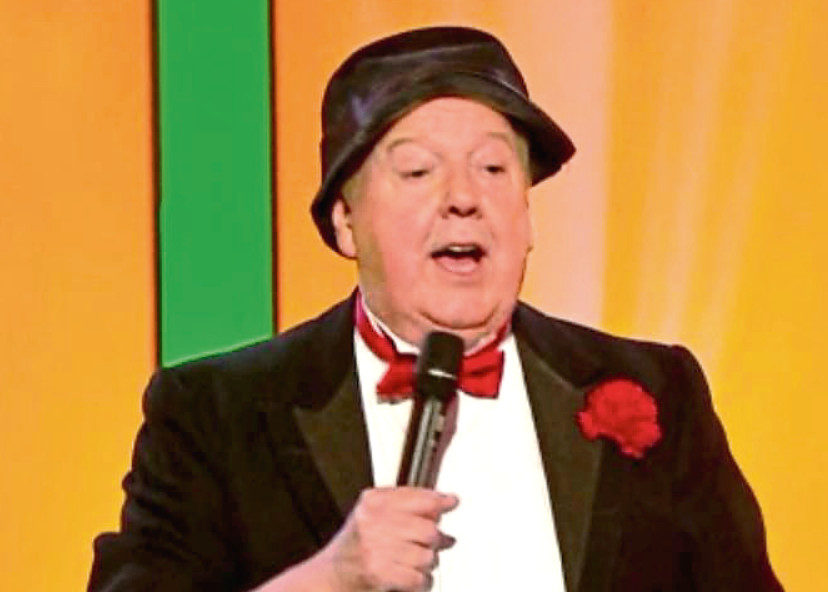 Jimmy has a very full diary for 2020 with many appearances all over the country including in a play that he wrote – No More Fiffin and Faffin. It is a comedy about a double act playing their last performance together and starting to talk about the past and how they didn't really rate each other. It has already had great reviews.
"It's not a departure really, I have often included sketches in the stage act and this provides the chance to do something different but still create laughter which is what my life in entertainment is all about."
Jimmy does still miss his long-term pal Ken Dodd.
"We all miss Doddy, he was the best and a really lovely man. It was a bit upsetting that he once bought me a pair of concrete wellies as a gift but they were stolen from outside my house."
Jimmy Cricket is almost unique in today's world of comedy. He has never been anything other than a family entertainer and is proud never to have resorted to bad language in order to get a laugh.
"I am a family man who likes the sound of laughter. I don't use bad language in conversation and I certainly wouldn't use it on stage."
Jimmy's more than half a century making people laugh is a tribute to his act and he promises to keep going for a long time yet.
"I have always said – 'And there's more…' – and there will be!"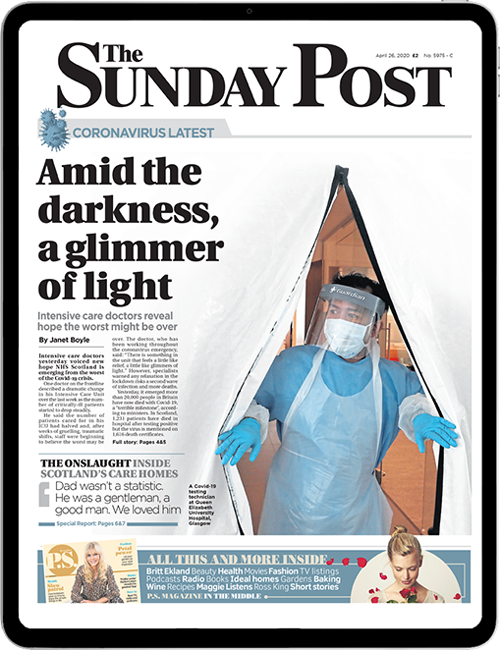 Enjoy the convenience of having The Sunday Post delivered as a digital ePaper straight to your smartphone, tablet or computer.
Subscribe for only £5.49 a month and enjoy all the benefits of the printed paper as a digital replica.
Subscribe