THE Met Office has warned that 'severe gales' are set to hit towards the end of the week.
Friday is likely to see very blustery conditions across most parts of Scotland, northern England and Northern Ireland.
Parts of north and west Scotland are also likely to see heavy showers and gusts of up to 80mph.
Forecasters have issued a yellow weather warning from 3am on Friday December 7 to midnight.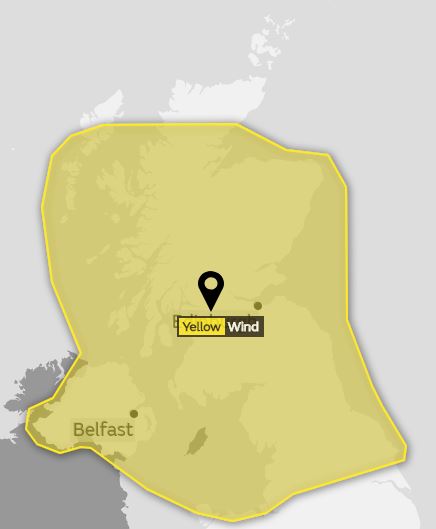 A spokesperson said: "A weather system will move eastwards across the UK on Friday bringing widespread gales.
"Inland gusts of 60-70 mph are possible with gusts of 80 mph in exposed locations in Scotland, Northern Ireland and northern England.
"There remains some uncertainty in the track of this system and where the strongest winds will occur.
"Heavy rainfall may be an additional hazard across parts of northern and western Scotland."