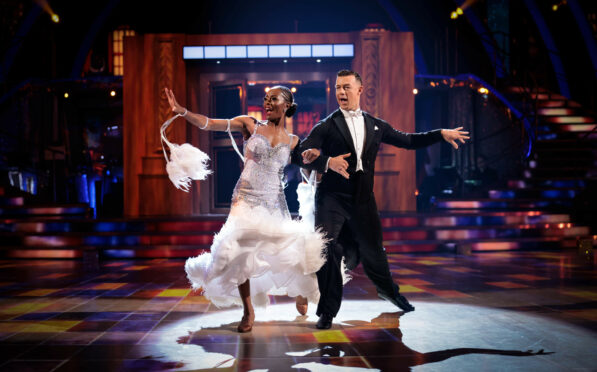 Ballroom dancing reached its peak with the 1930s films of Fred Astaire and Ginger Rogers but fell out of step in the Swinging '60s.
Here, Bath Spa University design professor Hilary French tells Sally McDonald the Honest Truth about how shows like Strictly Come Dancing got it back on its feet
---
Why did you write this book?
From my background in architecture and design, I was curious about the elaborate interior designs of the ballrooms. Little has been written about the design history of dance halls and about ballroom dancing as a cultural phenomenon.
What was your most surprising research find?
That the ballroom dances we do today – although known as the International Style – are a British phenomenon. Based on imports from other cultures, the dances were modified and redesigned and re-exported worldwide as the English Style. The waltz, foxtrot, quickstep and tango were codified in 1929 and were followed by the Latin American dances, the CCC, rumba, samba, paso doble in 1947 and, finally, the jive was added in 1968.
Why and how did modern ballroom dancing begin?
Modern ballroom dancing grew around the end of the 19th Century and the beginning of the 20th Century. Dancing became hugely popular for workers with increasing leisure time and public ballrooms were built by flourishing new entertainment businesses, particularly at seaside resorts.
When did it reach its zenith?
By the 1930s, for the increasing numbers of independent working women, ballrooms and dance halls were seen as a safe place to socialise. American big band music and particularly the Hollywood film musicals of Astaire and Rogers played a role in consolidating dancing's popularity.
What can you tell us about the ballroom scene in Scotland?
The Mecca company perpetuated an everyday glamour based on the Hollywood ideal – "Savoy Hotel standards at palais prices" – in the ballrooms they built all over the country. One half of the partnership responsible for Mecca Dancing, which became Britain's biggest dance hall owner, was Alan Fairley, a Glasgow businessman who joined with Carl Heiman in 1935. Fairley's first venture was the fashionable Dunedin dance hall in Edinburgh, which had opened in 1923 and was followed by the equally prestigious Piccadilly in Glasgow that opened in 1926.
Popularity in the UK declined for a time. Why was this?
Ballroom dancing in its competitive form has continued with little change but in its social form, it declined during the 1960s for a variety of reasons. The Latin dances had not seen the same interest. New rock music, and also disco, encouraged solo dancing. And the rise of feminism saw the idea of men leading and women following as anathema. Increasing TV ownership meant cheap entertainment could be had at home with fewer people going out to dance. And greater affluence made foreign holidays accessible to more people.
These became more popular than UK package holidays such as those at Butlin's where each camp had three ballrooms, with dancing to live music and tuition as part of the package.
What was the reason behind its resurgence?
The 1990s was a decade that saw several changes: the film Strictly Ballroom showed how enthralling dancing should be; VCRs became widely available, meaning it was no longer necessary to stay in to catch a favourite TV programme; and competitive dancing was rebranded as Dancesport to distinguish it from social dancing. This perhaps liberated dancing schools from the sense of obligation to teach everyone the same complex technique required for competition.
How big a part did TV's Strictly Come Dancing have to play in that?
Combining a reality TV format with celebrity participation meant it was the right time to reintroduce the more complex and technically challenging ballroom and Latin dances. Strictly has meant visibility for ballroom dancing again.
---
Ballroom: A People's History of Dancing by Hilary French is published by Reaktion Books.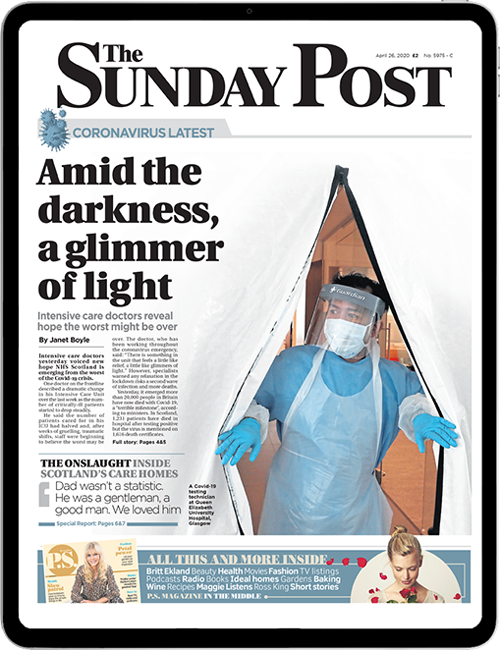 Enjoy the convenience of having The Sunday Post delivered as a digital ePaper straight to your smartphone, tablet or computer.
Subscribe for only £5.49 a month and enjoy all the benefits of the printed paper as a digital replica.
Subscribe