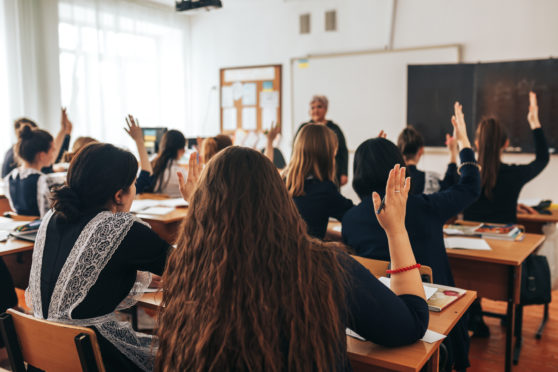 Ventilation in Scotland's classrooms must be improved to slow the spread of Covid, teachers warn.
The EIS union voiced rising concern yesterday and said it has been calling for carbon dioxide (CO2) monitors and air purifiers in schools since the end of last year.
The air monitors can indicate if exhaled Covid particles are more likely to be present in the classroom and alert teachers if windows and doors need to be opened or air purifiers used.
First Minister Nicola Sturgeon has handed millions of pounds to local authorities to buy CO2 monitors and improve ventilation in schools but we told last week how some councils appear to have ignored the advice despite a growing number of outbreaks.
One teacher in Inverclyde, who asked not to be named, said: "Covid is causing chaos already. We have several positive cases in children, teachers being sent home to take tests. It's difficult to get classes covered."
Despite first minister's advice and extra millions, some councils fail to buy air monitors to test classrooms
Scotland's record number of cases is partly being fuelled by the return of schools after the summer holidays, according to experts.
EIS leader Larry Flanagan said: "We've been pushing councils to get CO2 monitors and improve ventilation in schools since Christmas but it is still a postcode lottery.
"Some councils have ignored the new guidance.
"They're relying on keeping windows open which you might get away with in the summer but not in the winter."
Last week a study by scientists at the world's largest particle physics lab, CERN, said they found a combination of natural ventilation, masks, and air purifiers were highly effective in the presence of a super-spreader. These measures should be combined with additional safeguards such as physical distancing, hygiene, testing, contact tracing, and vaccination.
Some councils have given a CO2 monitor to every teacher while others don't even have one for each school. North Lanarkshire Council said there are no plans to install monitors in any of its 162 schools and they will rely on "natural ventilation".
Ian Scott, the area's EIS representative, said: "There is a need for a more systematic assessment sooner using CO2 monitors to help identify and rectify problem areas."
North Lanarkshire Council said: "Our key focus is on ensuring that there is as much natural ventilation as possible in our schools. We have identified any specific areas where this is being prevented and a programme of work is under way to tackle this."
Cosla, the national association of Scottish councils, said: "The Scottish Government provided £10 million of additional funding for local authorities to ensure that education and all day care of children services have access to CO2 monitoring, whether via a mobile or fixed devices."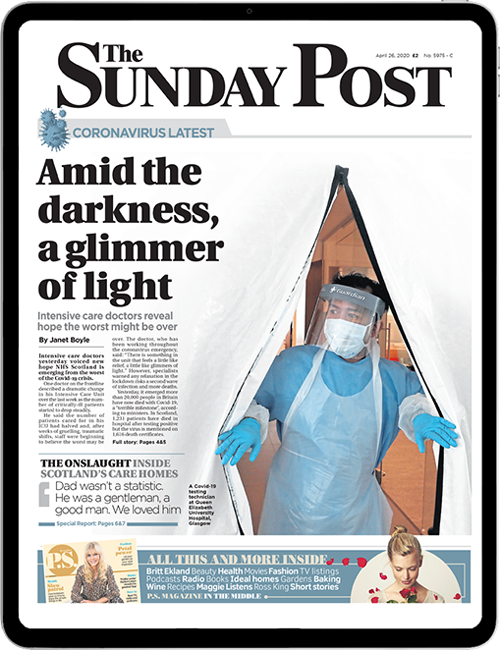 Enjoy the convenience of having The Sunday Post delivered as a digital ePaper straight to your smartphone, tablet or computer.
Subscribe for only £5.49 a month and enjoy all the benefits of the printed paper as a digital replica.
Subscribe