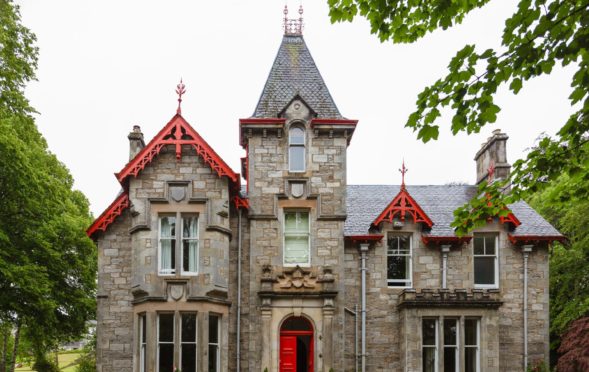 Whenever I take a trip or venture abroad, I spend hours glued to my phone.
It's not because I'm obsessed with taking the perfect Instagram snap or can't switch off from work emails – although, admittedly, neither helps matters.
No, usually I'm just frantically scouring the internet in the hopes of finding somewhere, anywhere, that serves up vegan-friendly food that's more substantial than just lettuce leaves or chips. You see, it may be 2020 and "plant-based" diets may be trending, but as soon as you step outside of a big city (or, indeed, the UK) it's not always easy being green.
I've picked the cheese off the top of salads, learned how to sheepishly say, "Sorry, I'm vegan" in at least five different languages, and stifled a laugh when asked, in the south of France, whether I would like the chef's special, as it came with "just a little bit of egg and chicken".
It's a fairly privileged thing to complain about, I'm aware, but it can be tiring to think about every meal, especially when you've gone away to switch off, relax and unwind.
So, while planning a staycation with my sister, Rachel, I decided it was time to enjoy a night away without having to worry about eating nothing but bread for 24 hours (been there, done that, worn the baggy t-shirt to cover the bloating). Luckily, we didn't have to travel far.
Just a few hours from home, in the picturesque town of Pitlochry, Perthshire, Saorsa 1875 is the UK's first entirely vegan hotel, designed, the owners say, "for vegans, vegetarians and the plant-curious".
Housed within a 19th Century baronial house, everything from the bed linen to wine list is 100% vegan and cruelty free – in fact, the only animals you'll even have to think about are the hotel's two, very cute, resident dogs.
After a mostly trouble-free trip up the A9 (if you've ever used the Perth roundabout, you'll know why I say "mostly"), we park under a canopy of beautiful greenery, before venturing into the reception. The décor is eclectic, fun and quirky, and the bright neon light above the check-in desk confirms we're in the right place.
Our room for the night is the super-king Golden Eagle, and having chosen to book for dinner, bed and breakfast, there's just time for a quick shower and a change before joining our fellow guests in the chic bar-lounge for a pre-meal aperitif.
Just as the gin cocktails star working their magic, tiny amuse-bouche (bite-sized snacks to you and me) are served to whet our appetite, and the gong is rung for dinner. And that's not a metaphor – dinner is taken communally with the other guests, and announced at 7pm sharp.
Group dining certainly conjures up memories of school dinners, but Saorsa's five-course tasting menu, made entirely in-house, is a far cry from anything whipped up in a canteen. We're joined by five couples, spaced out and socially distanced around a dimly lit, carefully set oak table, and over warming glasses of red wine, we make small talk and swap restaurant recommendations. After months of lockdown, it's nice to unexpectedly meet some new people, but as soon as the food arrives we're all too distracted to say anything more.
To say the food is delicious simply doesn't do it justice. We're taken on a culinary tour of the world, starting in Vietnam with rice paper rolls, crossing to Spain with spicy gazpacho, a quick dip in the sea with oyster mushroom "scallops", and finally land in Italy for mint pea risotto.
Luckily, there's still room for dessert, a decadent rhubarb and strawberry almond tart made using in season produce from a local garden. Trust me when I say, not even the most dedicated meat-eater would be left hungry or dissatisfied.
We waddle upstairs to bed and barely have time to appreciate the super-soft sheets and plump, cosy bedding, before passing out in a happy haze of food and wine. With nothing but the calming sound of wind blowing in the trees outside, it's the best night's rest I've had in months.
Despite still feeling full the next morning, we manage to chomp down on a few freshly baked croissants with our caffeine fix, before checking out and hitting the road.
If you're looking to escape from the world, enjoy excellent food and wine, and great company, in beautiful surroundings, you won't go wrong with Saorsa 1875. Vegan or not, you won't regret going green.
---
P.S. If you fancy a breath of fresh air, take a wander around nearby Blair Castle. As well as a nine-acre walled Georgian garden, the estate also boasts tranquil woodland and a sculpture trail. Visit blair-castle.co.uk
---
Factfile
One night in the Golden Eagle super king room (sleeps two) with dinner and breakfast, costs £320. Visit saorsahotel.com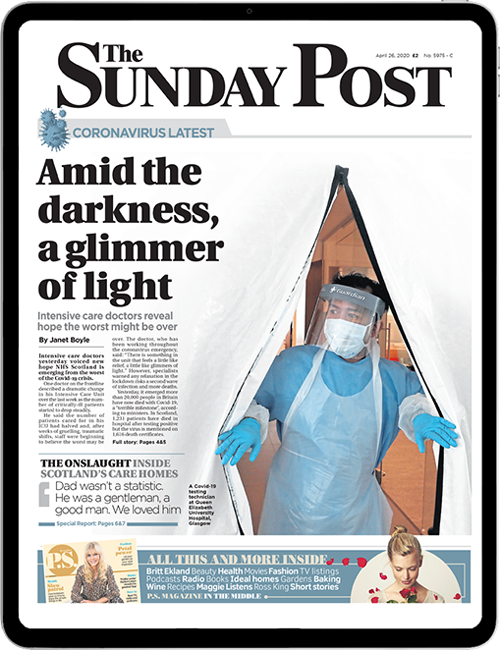 Enjoy the convenience of having The Sunday Post delivered as a digital ePaper straight to your smartphone, tablet or computer.
Subscribe for only £5.49 a month and enjoy all the benefits of the printed paper as a digital replica.
Subscribe