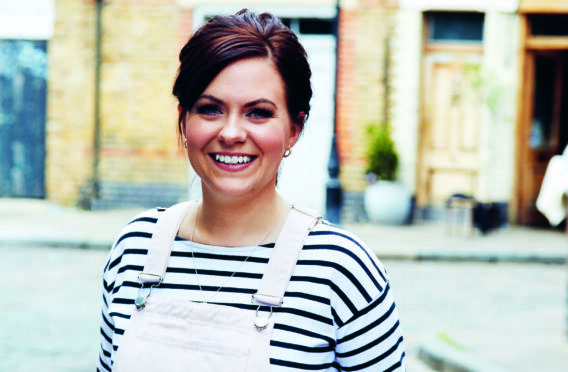 Katy Beskow, unlike most, is anything but a fair-weather barbecuer.
Come rain or shine, the award-winning cookery writer cracks out the coals and lights up the grill to bring charred, smoky flavours and crisp yet tender textures to each of her dishes, "awakening the senses" and adding a little theatre to her food.
"I only have a small balcony, no garden, but I grill all year round – I just love it," says Beskow, who worked as a physiotherapist in the NHS before turning her part-time food blog into a new career.
"There's nothing better when it's freezing cold outside than to get the barbecue going. It just adds a different element to cooking – and it beats just standing by the oven!
"You have to use your senses. Instead of just looking at something and waiting for a timer to go off, you actually have to think about what you're doing. If you're not a really confident cook, I think it's a really good place to start."
Barbecuing and grilling may be traditionally associated with cooking meat, but Beskow, who has been vegan for more than 15 years, swaps burgers, sausages and chicken wings for aubergine, butternut squash and cauliflower, turning fresh ingredients into the centrepiece.
Having been asked too many times over the years what vegans can eat at a barbecue – other than a sad, soggy bean burger – Beskow's latest cookbook addresses the misconceptions about plant-based barbecuing, proving it's not just meat that can sizzle.
She says: "Most people will remember the days when vegans would be cooked separate meals. These days, it's more about serving up lots of bowls of food and everyone just tucks in. I cook not just for vegans, but meat eaters and flexitarians – it's really about making vegetables the star of the show."
Filled with 70 simple and summery recipes, the Vegan BBQ cookbook features delights including teriyaki tofu with charred greens, a grill-side katsu burger, and sides like sticky broccoli and salt-baked potatoes.
Serving up plant-based dishes, Beskow says, doesn't have to be complicated or expensive.
"I was vegan way before it was cool or accessible," she adds with a laugh. "I went vegan when I started uni back in 2006. I moved down to London and everything was just so expensive. I came across the fruit and veg market in Tooting in South London, and just started buying loads and loads of produce from there.
"I was vegetarian at the time, but I just found that eggs and cheese were really expensive, so I started cooking with all this produce from the market and never looked back."
As well as recipes and menu plans, Beskow's book includes advice, covering everything from fuel to cooking equipment. She says: "I don't have a huge barbecue but if you can get something with a lid it means you can turn it into an oven, and cook bigger things like butternut squash, which becomes really tender and delicious.
"But the biggest tip I can give for barbecuing is to use patience. Once you've got the barbecue lit and the flames going, you'll want to start cooking – but it pays to wait until the coals go ashy grey, almost like it's snowed on top of them. If you just wait, you'll get excellent results."
Always burning your bangers? Beskow has a tip for that, too.
"Check in with the direct and indirect heat," she says. "That sounds technical but it just means moving all your hot coals to one side so you have a very hot area and then indirect heat, which is a lower temperature area. If something does start to burn, you can get it over to the indirect, cooler side quickly."
One of Beskow's favourite things to cook with flame is the humble onion, which she transforms into "candy-stripe" skewers.
"I love fried onions, but they can stink your house out," says Beskow, who has written nine cookbooks, including Vegan Fakeaway, which boasts plant-based versions of favourite takeaway dishes. "Even if I'm doing burgers in the oven, I'll put the outside grill on just for the onions. They become really tender, and charred on the edges. You can prepare them before people come around for the barbecue, then bung them on last minute."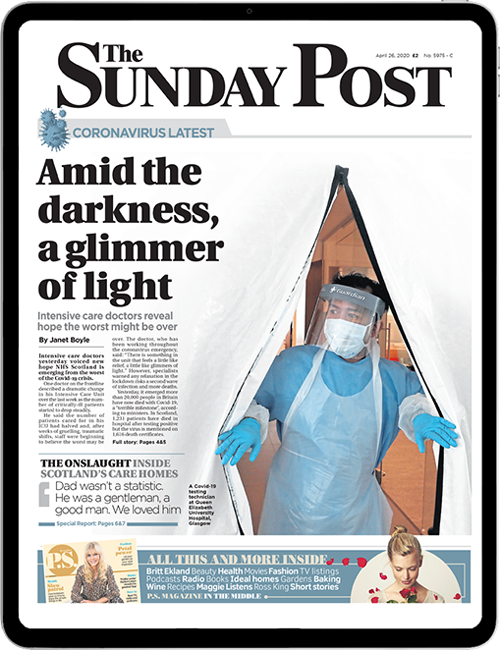 Enjoy the convenience of having The Sunday Post delivered as a digital ePaper straight to your smartphone, tablet or computer.
Subscribe for only £5.49 a month and enjoy all the benefits of the printed paper as a digital replica.
Subscribe