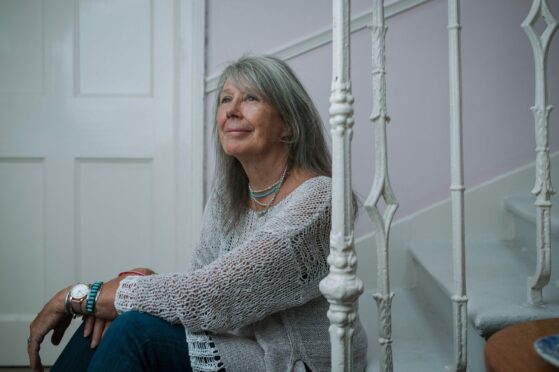 It is often said that life has a strange way of working itself out, and Vashti Bunyan can testify to that.
Having rubbed shoulders with the likes of The Rolling Stones while a recording artist in the late '60s, only for success to elude her, she turned her back on singing only to discover more than 25 years later that she had become a cult underground hit.
The 21st Century finally brought the career she had yearned for decades earlier but had long given up on. She has been reflecting on her extraordinary life in her memoirs, which she released earlier this year, and which she will talk about at Edinburgh Book Festival this week.
"I've been really surprised that a lot of people have enjoyed the book and understood it. There is much more I could have said and dwelt on but being a songwriter I condense things down to what is necessary to say and the book is a bit like that," she reflected during a call from her Edinburgh home.
"There's a lot more I could have said but didn't, but I'm pleased that seems to be OK and has worked out."
Life, in general, seems to have a way of working out for Bunyan – eventually, at least. With just three albums across a seven-decade stretch, one could say she chooses her words and moments carefully but that wouldn't be telling the whole story.
Had her 1970 debut album, Just Another Diamond Day, not failed and had Bunyan not given up music as a result, her career would have turned out very differently.
As it was, music played no further part in her life until 1996 when, accessing the internet for the first time, she discovered the album had found an audience in the intervening years and bootleg copies were being traded across all corners of the world.
"It was a real shock. Up came all these references to music I'd made which I thought was completely lost," she explained. "The main thing was people were speaking about it in a way that I would have so loved to have heard it spoken about in 1970, when no one seemed to understand and it was treated as nursery rhymes for kids – lightweight and nothing.
"But here I was, reading that it was being understood by a completely different generation of people. Maybe it was nostalgia for the '60s but it felt to me like people were kinder, more thoughtful and more accepting of difference. People seemed to celebrate the difference and that in turn made a place for me. I'll always be grateful for that."
Part of the legend that developed around mum-of-three Bunyan was the story of her journey with former partner Robert Lewis, with whom she began a trek on horse and wagon in 1968 from London to Donovan's commune on Skye.
It didn't matter that they instead ended up in Berneray, in the Outer Hebrides; it was the idea of the journey and the act of seeing it through that appealed to those looking back on history through rose-tinted glasses. For many, the journey seemed to encapsulate hippy life, '60s counter-culture, and better times.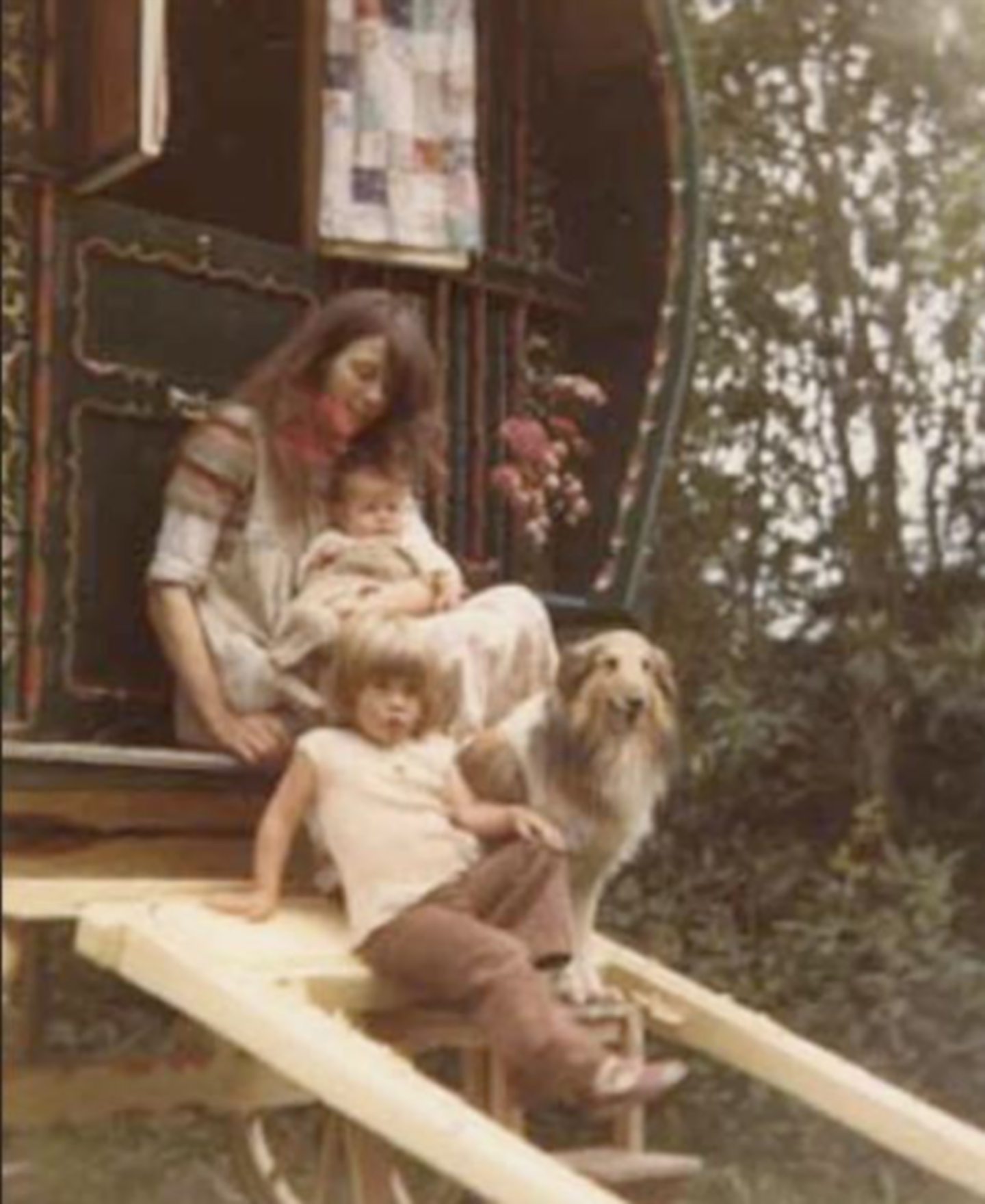 "It was an extraordinary thing to do and for a long time I didn't realise so, because I was still living with that kind of aesthetic of trying to make things as simple as possible," she said.
"I didn't think what Robert and I had done was special until I came to write about it and write it from my perspective, and I thought, my God, what was going on in our heads at the time? Yet, both of us felt it was the only thing we could do in our circumstances at the time. The journey wasn't as flowery and pretty as people might have liked it to be."
Bunyan and Lewis had three children – sons Leif and Benjamin, who are 52 and 36, and daughter Whyn, 49. After a few years in Ireland in the early '70s, they settled in rural Scotland.
But after they broke up, Bunyan began a relationship with Al Campbell, whom she remains with to this day, and together they moved to Edinburgh and brought up the six kids they had between them. It was for those children that she had started to write the book in the first place.
"I wanted to write the story of the horse-drawn journey and all of those things for my children, to explain to them when they were older about the unusual childhood they had.
"That was in about 1994, and I sent a synopsis around various publishers and received no response, so I shelved it for a long time. Every so often I'd go back and write a little more, but it wasn't until I was introduced to Lee Brackstone of White Rabbit Books just before lockdown, who encouraged me to get on with it, that I did."
Her children have been fully supportive, if not a little surprised. And she now has five grandchildren – the latest arriving earlier this month – whom she can also share the stories with.
"The kids have been wonderful about it. I was nervous for them to read it and find out about my earlier life, because I'd never really told them, but they are pleased for me and astonished that their old mum goes off to festivals and reads the book to people."
It was a similar reaction when their mum, realising there was actually an audience out there for her, re-released Just Another Diamond Day in 2000 to considerably more attention and acclaim than 30 years earlier.
"They were quite cross with me, after the album came back out and they were reading interviews I'd given. They would say things like, 'Why didn't you tell us you knew Mick Jagger? Imagine the kudos we could have had if we'd said our mother knew him when we were growing up?' But I didn't say anything to anyone about it. I completely shut music away, even to them.
"My youngest was 14 when the album came back out. It could have been difficult – it being known that your mum was a hippy – but they all accepted it and came with me emotionally."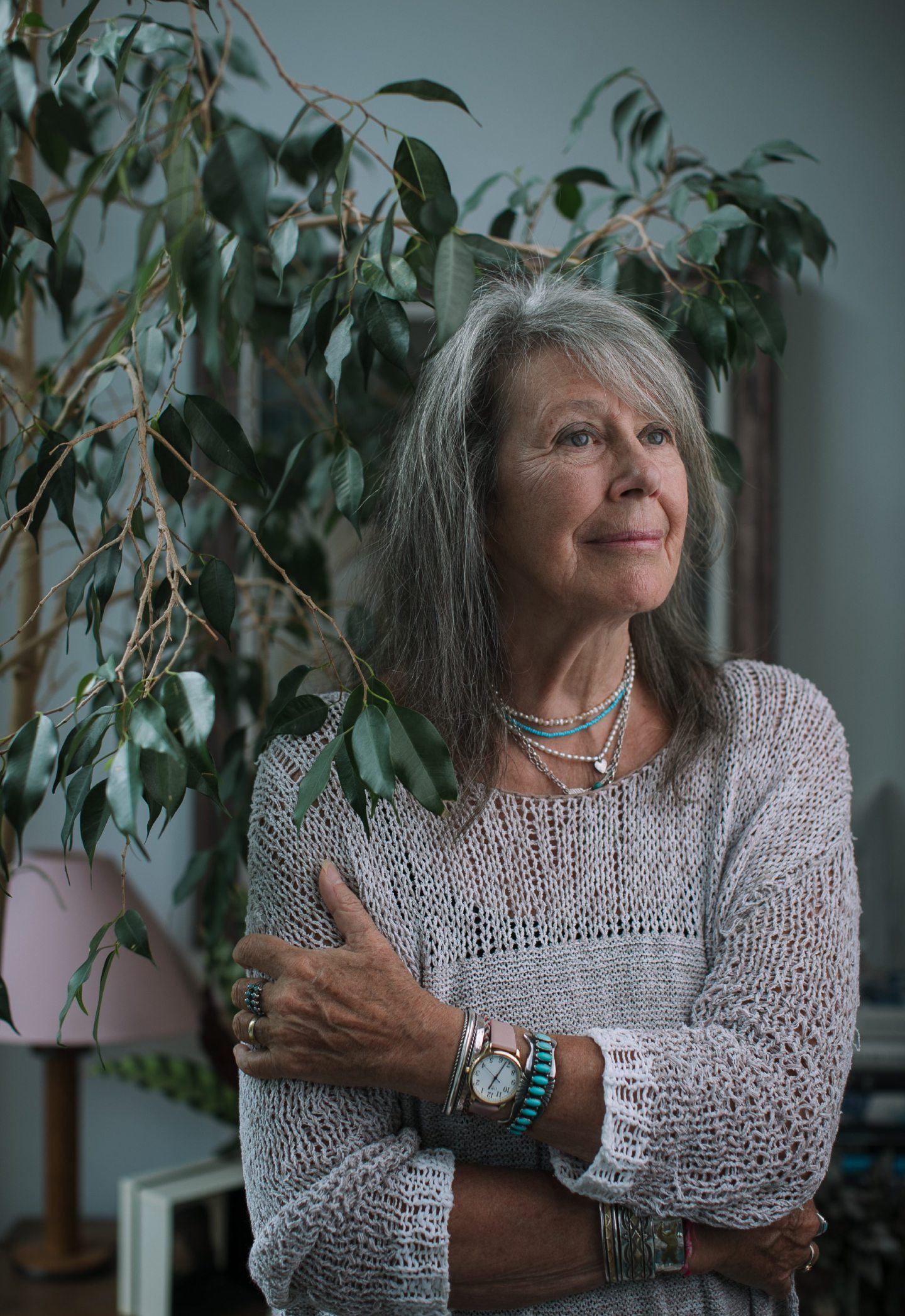 Yet there was very little music in the family home as the children grew up and Bunyan thought she was better off that way. She realises now she was wrong.
"I didn't think about music for 30 years. I didn't even take my guitar down from the wall in that time. It was only when I did come back to it that I realised how much I had missed it and grieved for it.
"I did that because I'd been hurt and because I'd been completely rejected by the music world, so I rejected it in turn. How stupid I was. But it did make it pretty extraordinary when I realised I actually did miss it, and it was wonderful having it back."
She refuses to linger on the thoughts of what might have been, however, and feels circumstances worked out for the best.
"I have no regrets that I didn't have success the first time round and that it happened when I was able to appreciate it and understand it. I don't know how I would have coped when I was younger.
"I don't know if it was because I was older or if the music industry had changed, but people have been so good to me this time around and I don't think it would have been such a happy experience if I had toured in the same way when I was young."
Bunyan's belated success in her 50s led to world tours and new albums, Lookaftering in 2005 and Heartleap in 2014.
"One of my favourite memories is when me and my band were invited to play Carnegie Hall by David Byrne as part of a collective show," she recalled.
"We had a lovely time but it was terrifying with this huge stage and audience. The following night, we played a tiny but packed bar in Philadelphia. Having been so frightened the night before, all of us had a blast in this hugely friendly place. The contrast was great, and we were all so happy to have Carnegie Hall behind us and from then on we just had lots of fun touring the east coast."
Bunyan will discuss her memoir at an event in the Scottish capital on Wednesday, and she says having the chance to read her book in public is one of her favourite parts of the journey – and has prompted her to continue writing.
"I'm so looking forward to the book festival and I enjoy reading the book to people and receiving that instant response.
"I can't believe it's been nearly 30 years since I left the hills and came to the city. In the meantime, I've brought up a lot of kids and now they're grown up and having their own babies.
"I'd like to keep writing. We spent a year in Ireland around 1970-71 that was the most extraordinary time and I've started writing about that. As far as music goes, I've never been able to sit down and write something – it comes to me in its own good time, so I'm waiting for it to maybe come through again."
As Vashti Bunyan knows by now, some things are worth waiting for.
---
Vashti Bunyan: A Wayward Life Of Music, Edinburgh Book Festival, Wednesday, 4pm, in-person and online at edbookfest.co.uk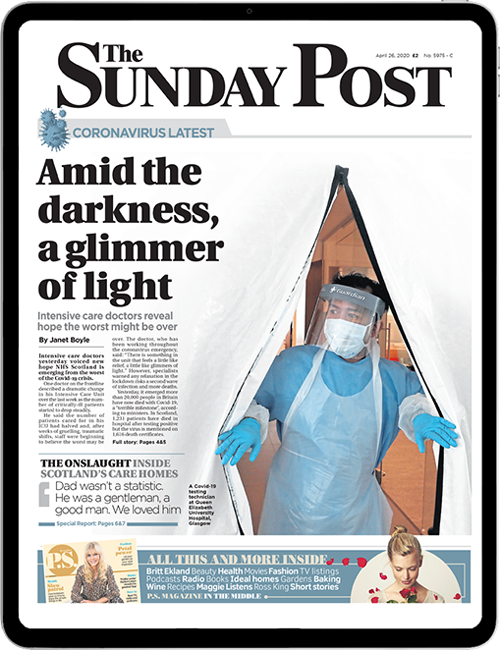 Enjoy the convenience of having The Sunday Post delivered as a digital ePaper straight to your smartphone, tablet or computer.
Subscribe for only £5.49 a month and enjoy all the benefits of the printed paper as a digital replica.
Subscribe